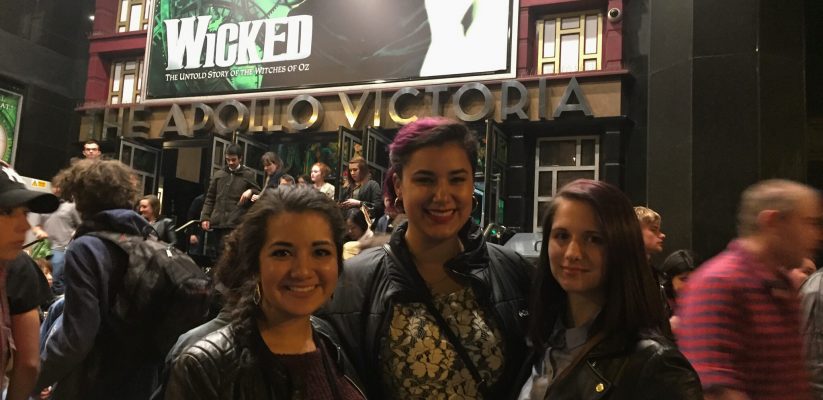 Sit back and hang tight… I'm about to let y'all in on one of my favorite theatre secrets!
When my American friends were here a few weeks back, we were determined to see a musical on the cheap. We really wanted to see Wicked, but it turned out that my go-to discount place, TKTS, sells Wicked tickets for a whole pound more than the theatre itself does (go figure). We did some research and found a little something called "day seats." They work like this: you queue the morning of the show you'd like to see, and when the box office opens… you're able to purchase discounted tickets at the theatre's discretion. It's that simple!
Wicked has a great day seat policy! They reserve their entire first row for day seats, which they sell for £29.50 each. The box office opens at 10:00am, so we got in line at about 8:00am. There were already about four people in front of us when we got there, and the wait wasn't so bad! We sat on newspapers, and brought books to pass time. The people in the second row behind us paid £71.75 for their seats, so I think the trade-off for waiting is definitely worth it!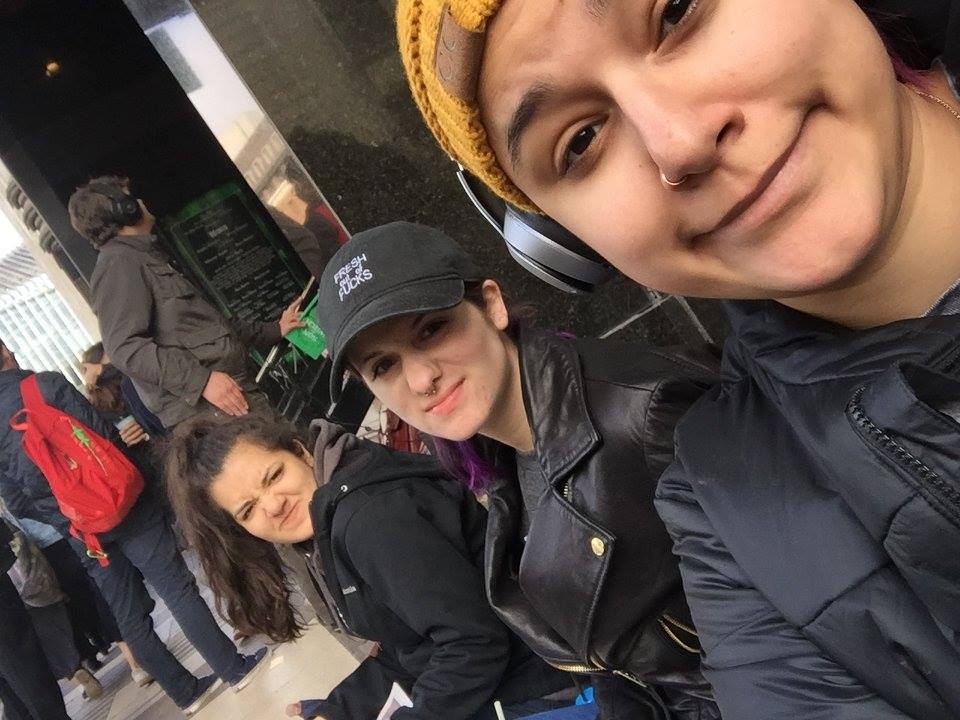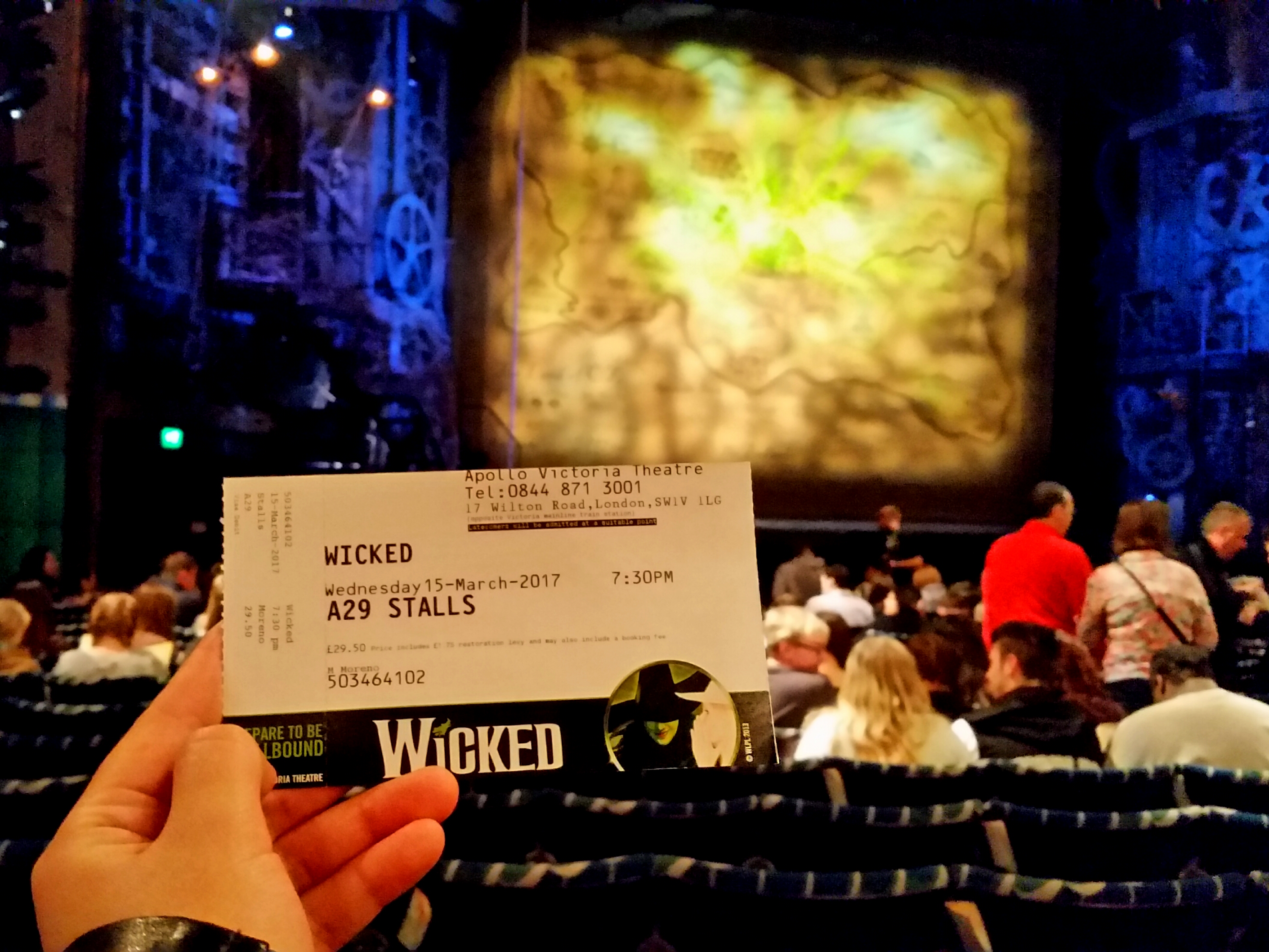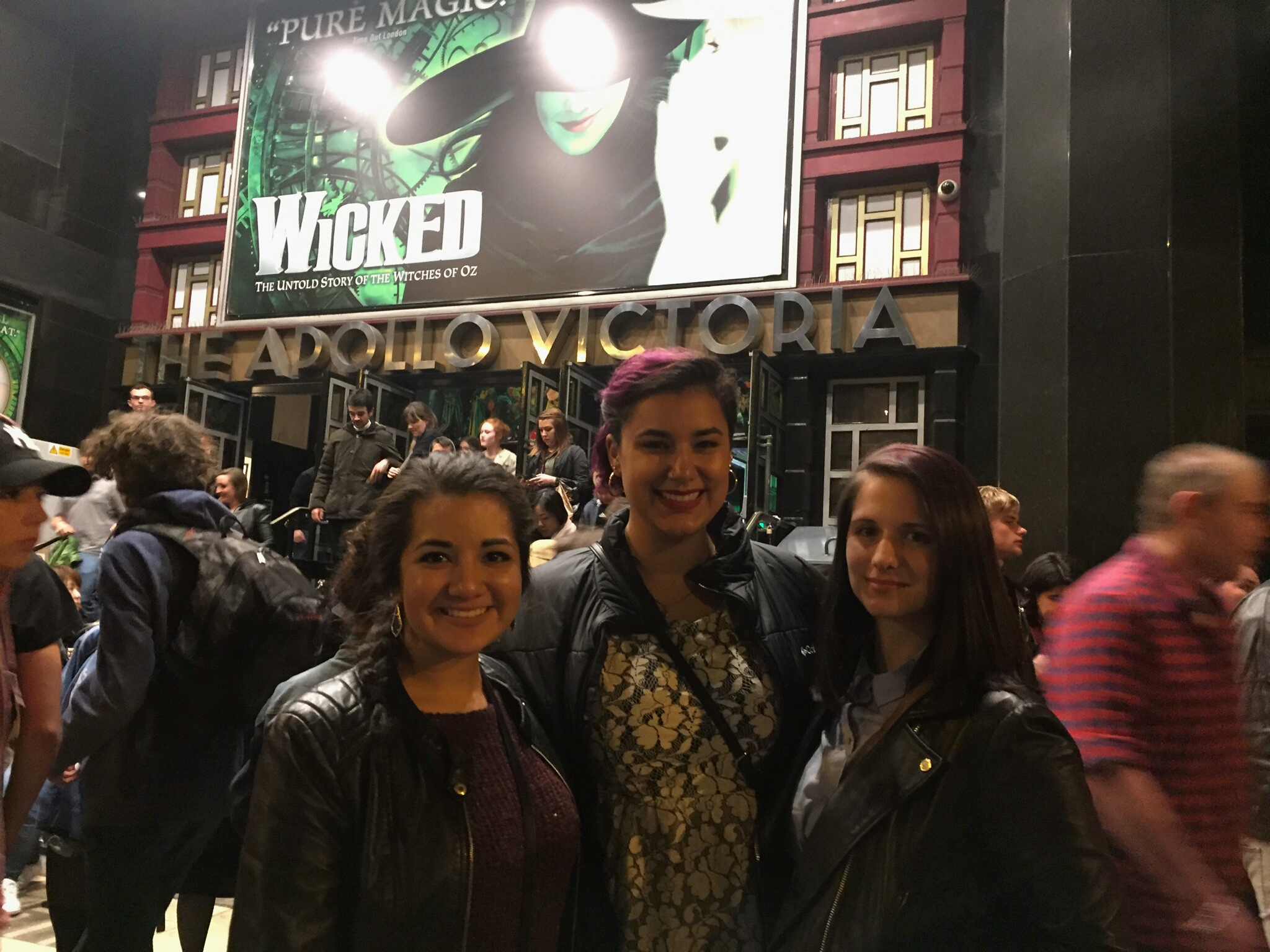 We spent the afternoon in Victoria before our show began, and had afternoon tea at the neighboring Browns. It came at a friend's recommendation, and it's one of the best affordable afternoon teas I've had in London! An afternoon of tea and an evening at the theatre? It was 100% opposite of how I'd spend an average Wednesday in Texas and I loved every minute of it.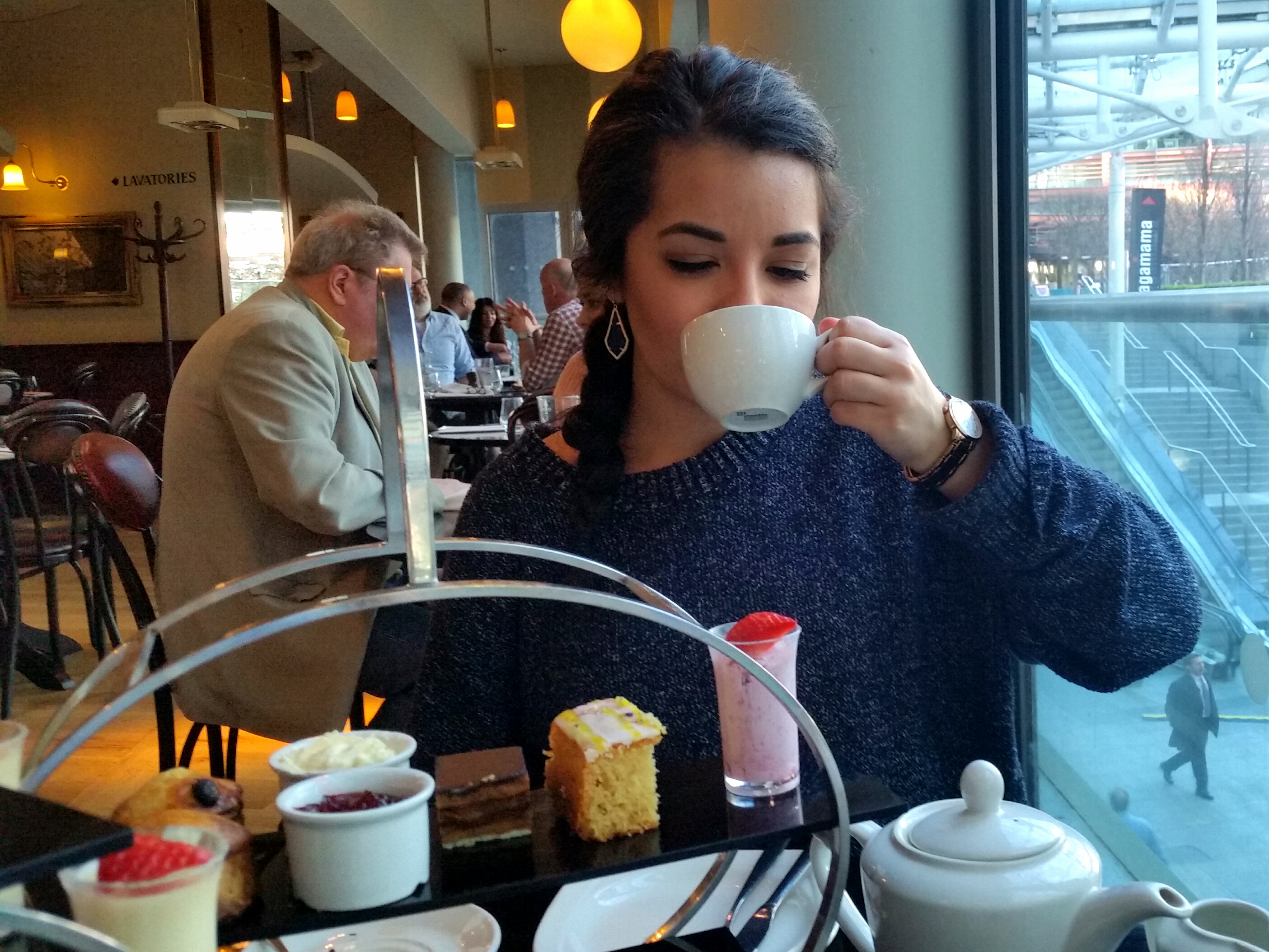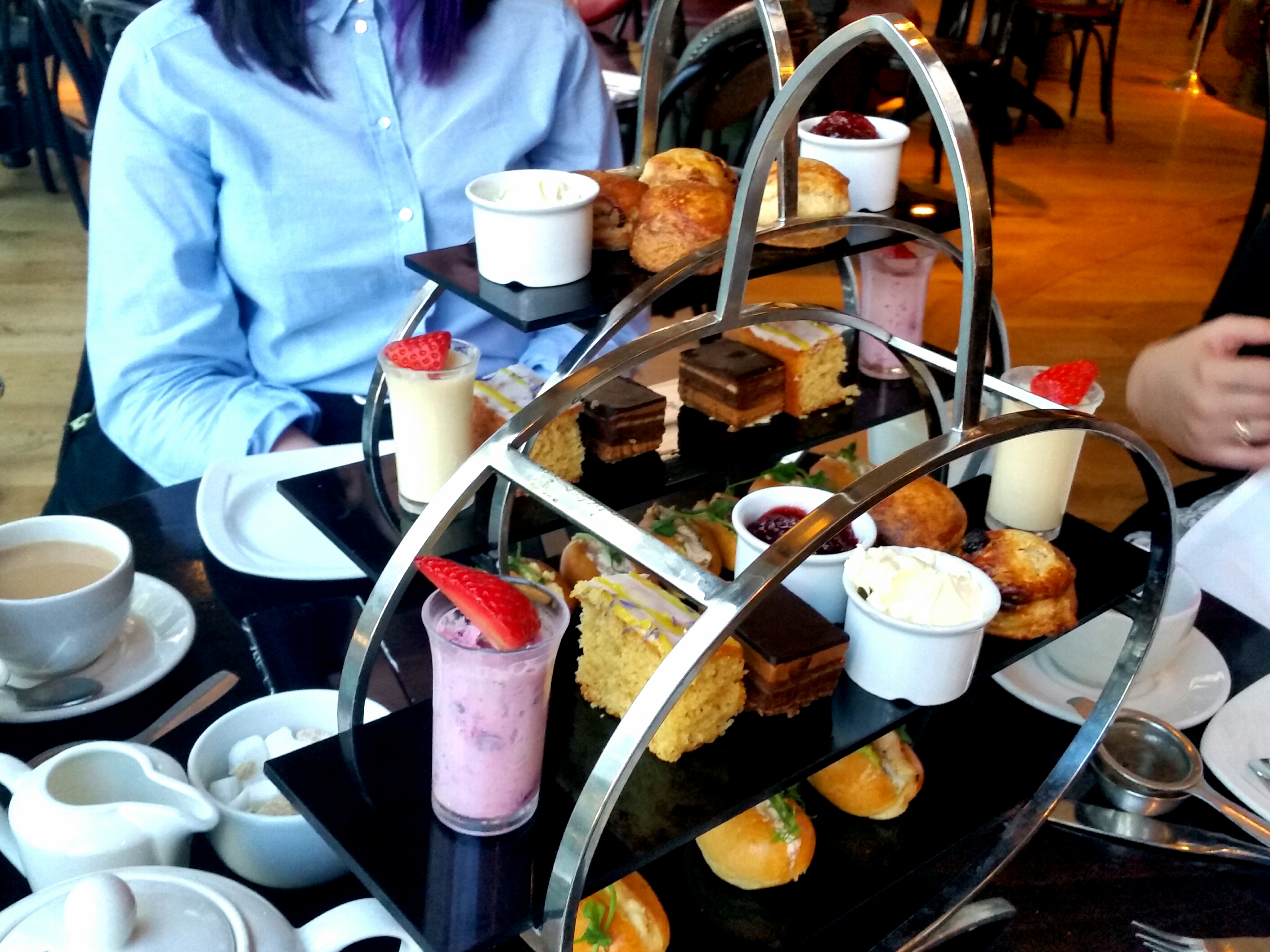 Having had so much success at Wicked, another friend and I decided to try Lion King's day seat policy. Lion King's day seat tickets are £25, but they don't guarantee any particular seats, or any seats for that matter. We decided to test our luck on a Tuesday and when we arrived at 8:30am for tickets, there were five people ahead of us. We ended up getting stalls tickets (that's the section closest to the stage), but they weren't front row like Wicked. Still, paying £25 instead of the £77.70 our neighbors paid left us happy patrons of the arts!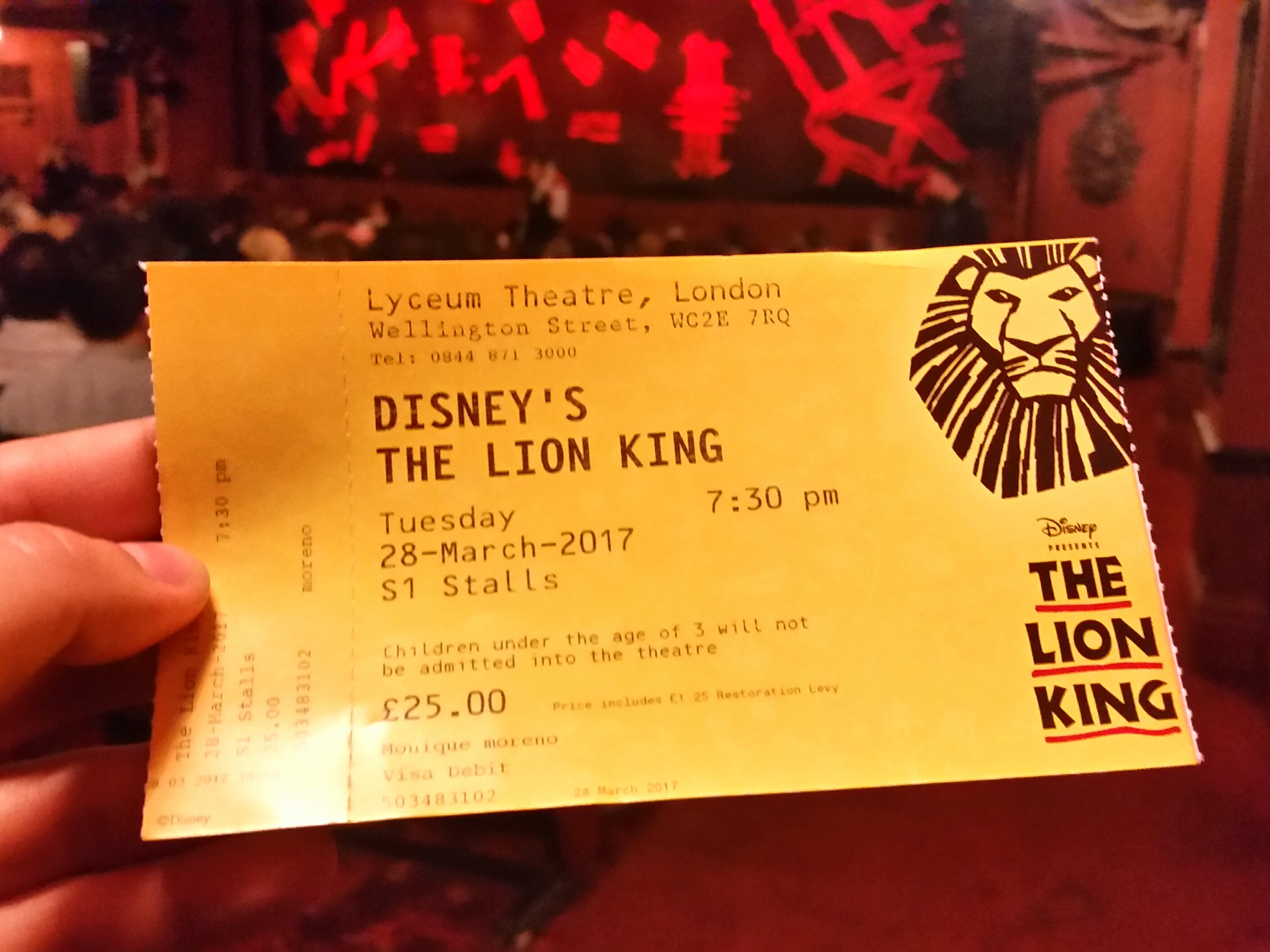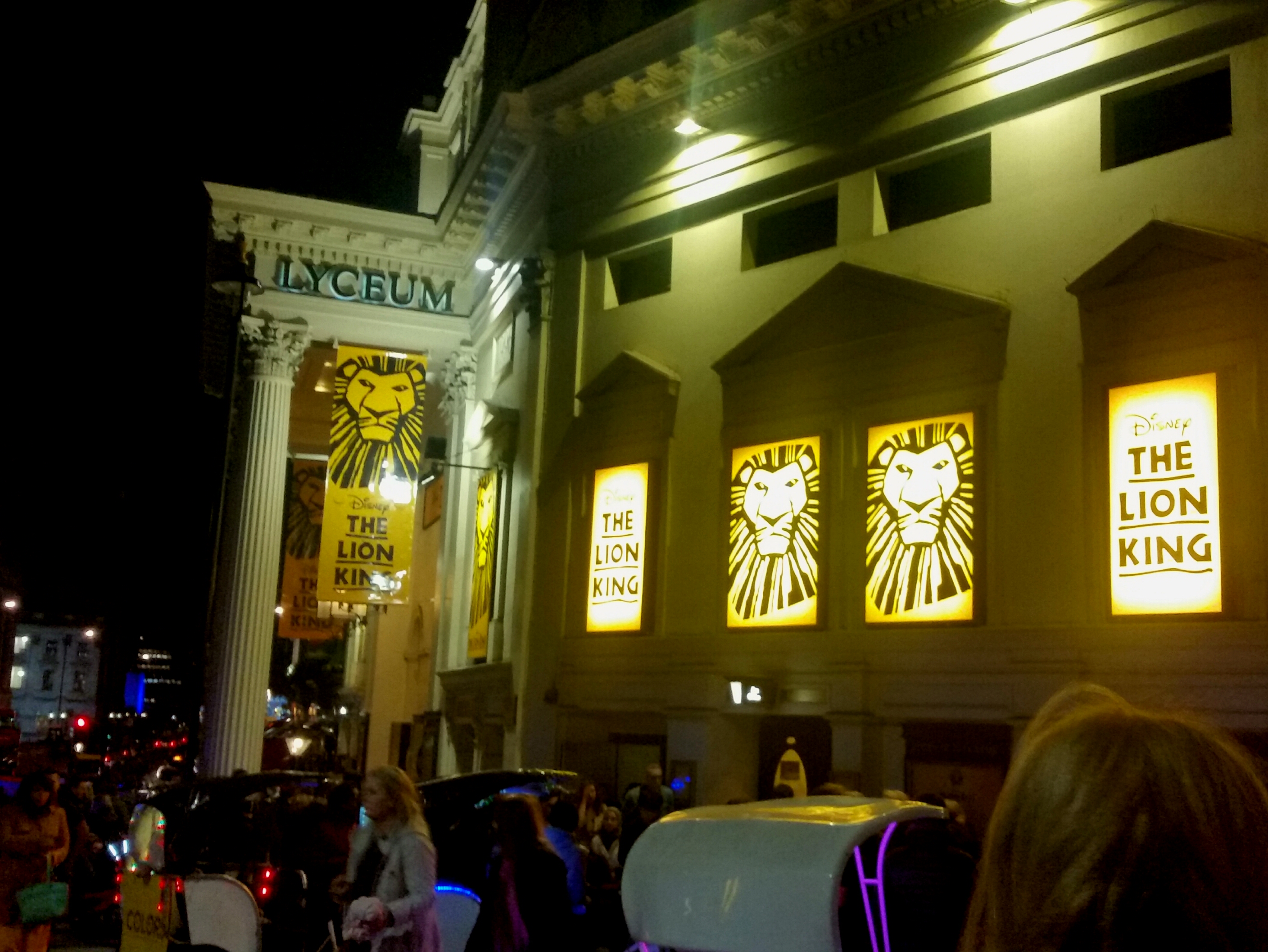 I've been to the theatre more in the past four months than in my entire life, and I've loved being able to enjoy this aspect of London! I would definitely recommend everyone to see both Wicked and Lion King- they are absolutely worth it! Now that I know about day seats, it's become an even more affordable way to spend an evening and I'm hoping to be able to squeeze in Les Mis, The Book of Mormon, and Aladdin if time permits. What shows are your must-sees? Drop a comment and let me know!
Cheers,
Monique
For this post and other stories please visit Monique's personal blog.
Latest posts by Monique Moreno (see all)