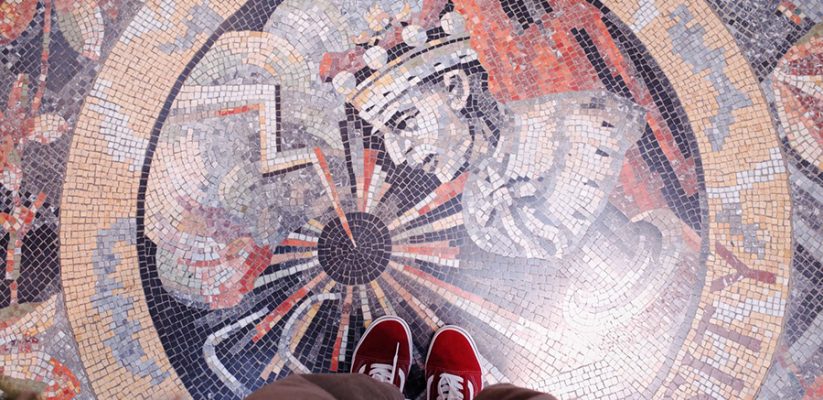 For me, one famous saying sums up how fascinating exploring London is:
When a man is tired of London, he is tired of life, for there is in London all that life can afford.
– Samuel Johnson

I totally agree with what Samuel Johnson said two hundred years ago. Because London truly has almost everything you could want. If you are a foreigner like me, you too would find it easy to integrate into student life in London . With its long history, artistic atmosphere, open mind and hospitality, I always feel intrigued to go exploring London.
Having such a great opportunity to live here, I want to make many memorable experiences through exploring London. So, I decided to immerse myself in the artistic vibes of the city, starting with a 1-day tour of the museums and art galleries on a sunny winters day. And if that wasn't exciting enough, these are all free!
1st Stop: British Museum

The British Museum was founded in 1753. Its collection is based on more than 71,000 pieces left by Sir Hans Sloan. The collection has reached more than 8 million pieces so far, covering more than 2 million years of human history. Let's enter the time machine and go back into the world two million years ago.
I spent two hours wandering around the vast museum but still did not manage to finish seeing all of the collection hall. This is because the museum is tremendously grand like a giant maze.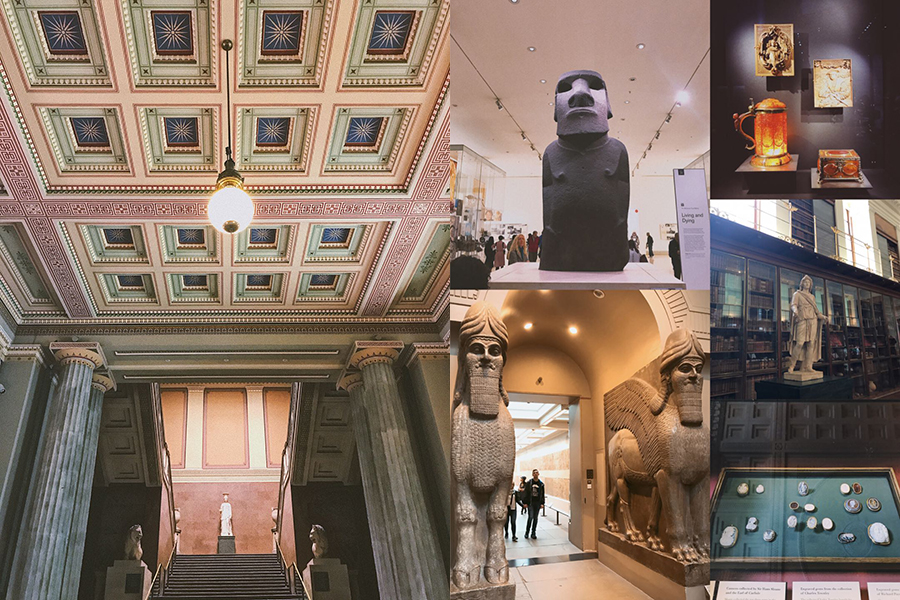 One tip I would give is to use an audio guide, which enables you to have a deeper understanding of everything throughout your tour.
2nd Stop: National Gallery

The National Gallery, established in 1824, is located north of Trafalgar Square in central London. In its early days, there were only 38 paintings here. King George IV persuaded the government to buy 38 Works of Libran, Rall and others. Later on, it gradually expanded to become the National Art Gallery of today, which now mainly collects paintings.
The type of collection found in the National Gallery is hard to find in China. In the labyrinth-like exhibition halls of the National Gallery of Art, paintings range from Da Vinci and Raphael to Venetian, British landscape, French realism and pre-impressionism, to Cezanne and even Van Gogh. If you are a big fan of art, do not hesitate to visit!

Another tip to make the most of the gallery is to take an official free English guided tour. This guided tour lasts about 1 hour and includes the introduction and explanations of 6 important paintings.
Once you exit the gallery, don't rush to get your London tube or bus, as Trafalgar Square with the iconic Nelson's Column is right in front of you! Take your time exploring London! Here, you will find street painters, performance artists, dancers and singers showing their talent every day and night. It's a special place where you can really feel the vibrant atmosphere of London.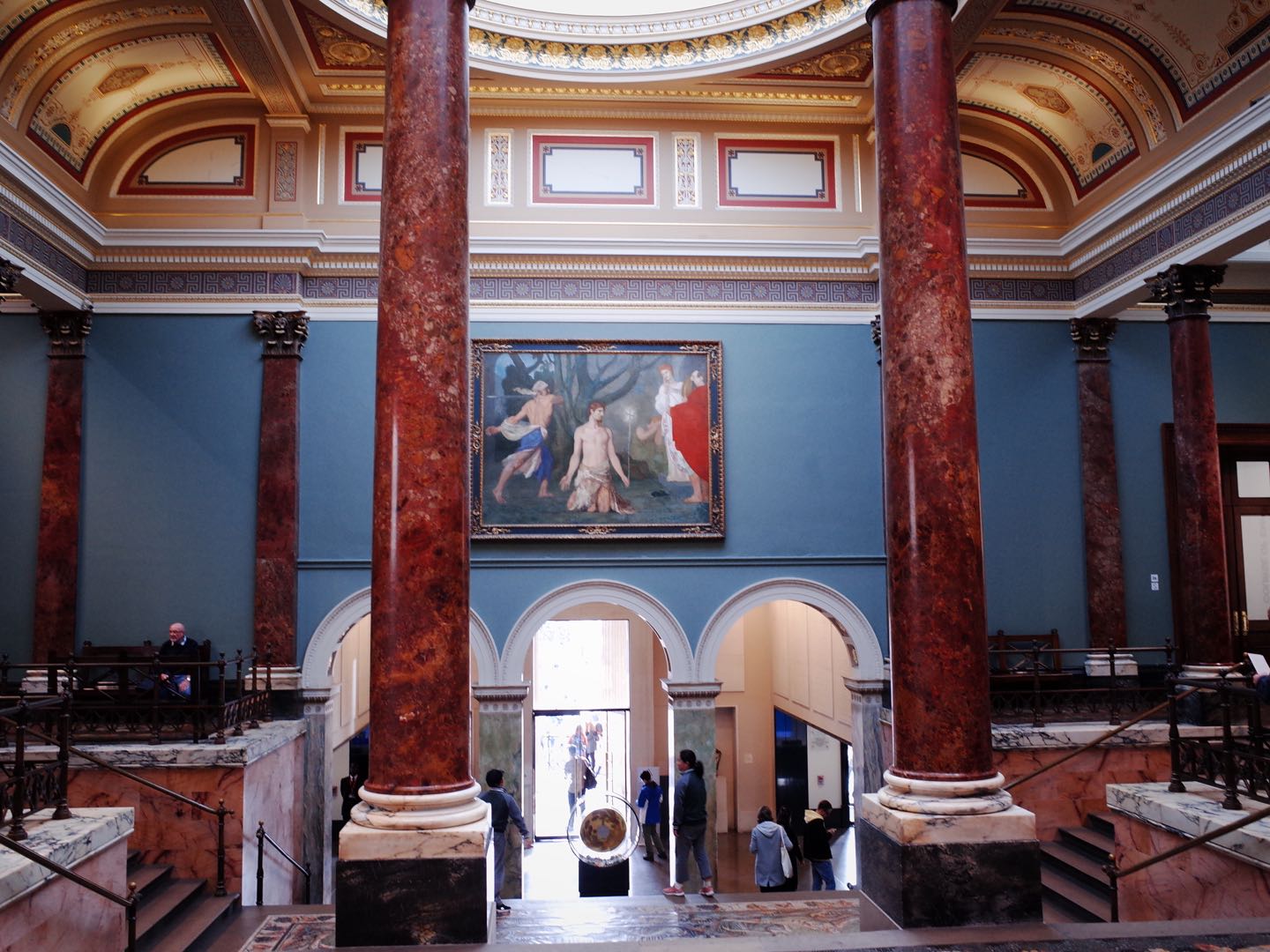 3rd stop: Tate Modern

Located on the South Bank of the Thames, London's Tate Modern Art Gallery is connected by the Millennium Bridge, opposite St. Paul's Cathedral. The gallery mainly collects modern works of art in the 20th century, which are divided into the categories: history – memory – society, nude figure – action – body, landscape – material – environment, still life – object – real life. Paintings by Picasso and Dali are particularly rare treasures you can find in the museum. Therefore, you will definitely have different and unique visual experiences at the Tate Modern.
I happened to encounter a special exhibition of Pierre Bonnard in the Tate Modern. If you are a member, you can have free entry plus a guest. Another great thing about being a student in London is all the discounts and concessions we get for entry into most of the different art exhibitions like this one.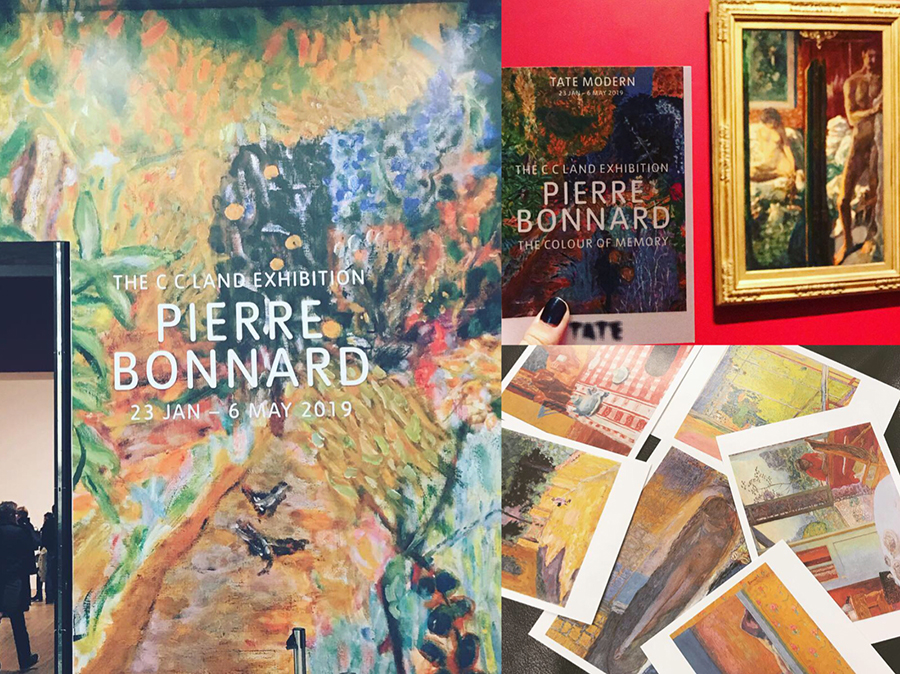 From the moment I stepped into the first hall I felt time was frozen. Those vivid colours and bold compositions brought me back into Bonard's life in the 1930s. Trust me, you will find peace of mind during these hours in the Tate Modern. You too will find inspiration here, with more ideas about the past and your future life.
There's no doubt that you'll probably enter many more of the free exhibitions during your visit. If you tire from spending all afternoon here, you can relax on the super comfy sofas.
To finish exploring London, simply follow the sunset along the River Thames, watching people come and go, whilst sipping one more cup of hot coffee.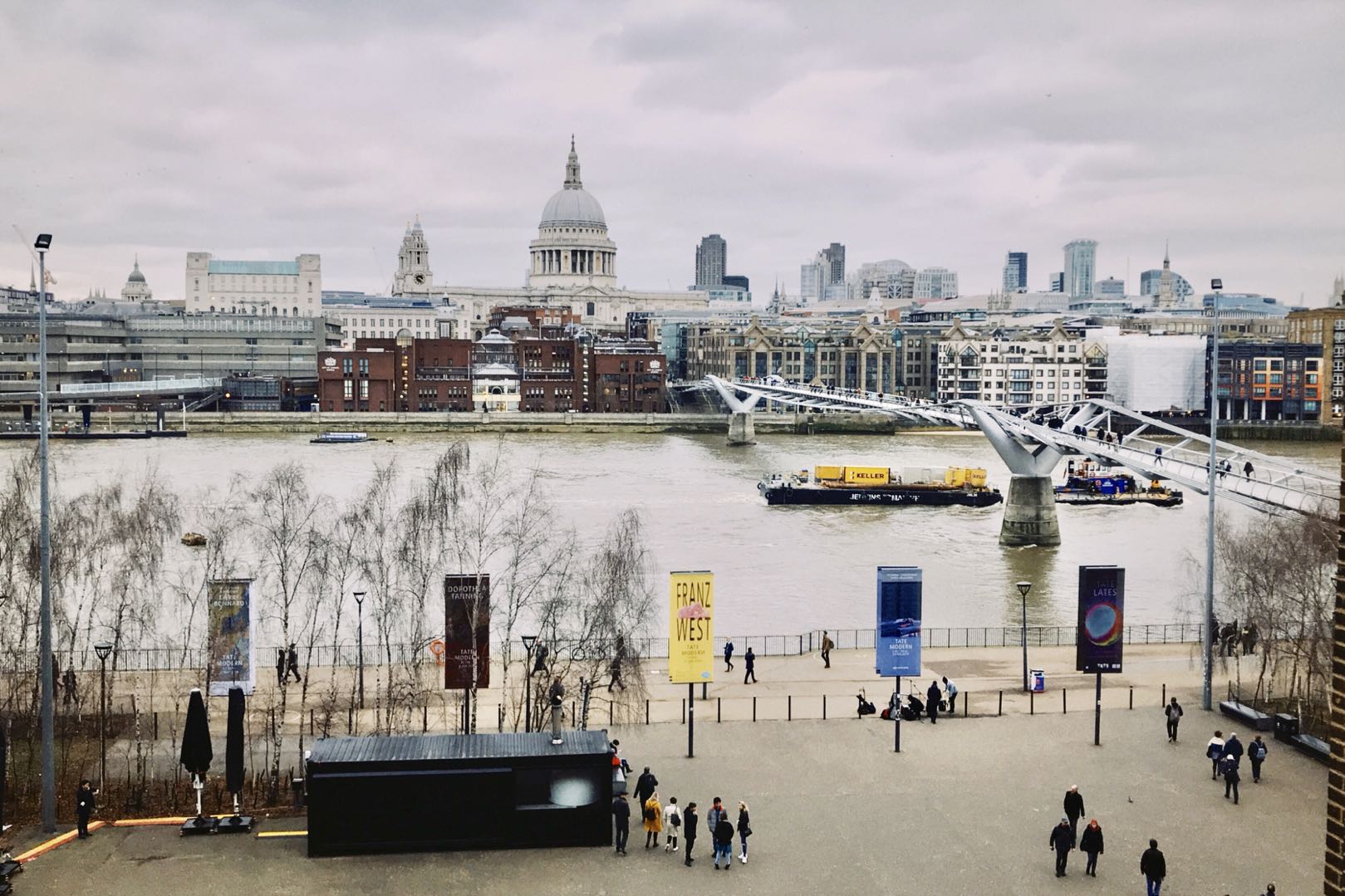 What a wonderful world!
Yu
Read more posts like this on Yu's personal blog