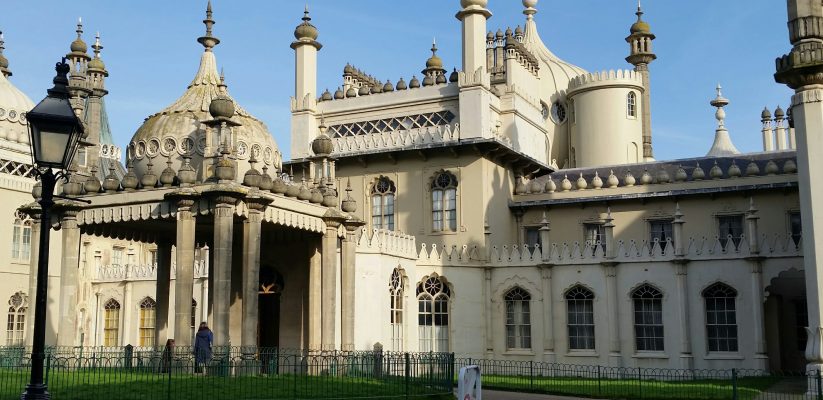 I recently was able to escape the busy way of life in London with a quick getaway to Brighton!
As part of my job working with a study abroad company here in London, I'm fortunate enough to be able to take these great day trips to other parts of the country. Brighton is easily accessible via a one hour train journey from Victoria train station.
One of the things Brighton is best known for is its picturesque pier. On Brighton Pier, you can enjoy riding rides, eating ice-cream, or just people watch. Next to the pier is a pebbly beach that I particularly enjoyed sitting on while I proceeded to eat my weight in gelato. On a sunny day like the one we had, there's nothing better than the salty air and the sounds of waves caressing the coast.
Another historical structure that Brighton is known for is the Royal Pavilion. This exotic palace is like nothing else you will ever see in England! It's inspired by the Taj Mahal, and inside features decor inspired by China. Its history stretches 200 years, and a tour inside is well worth it, as you'll get to learn all about its fascinating past! I definitely recommend the tour.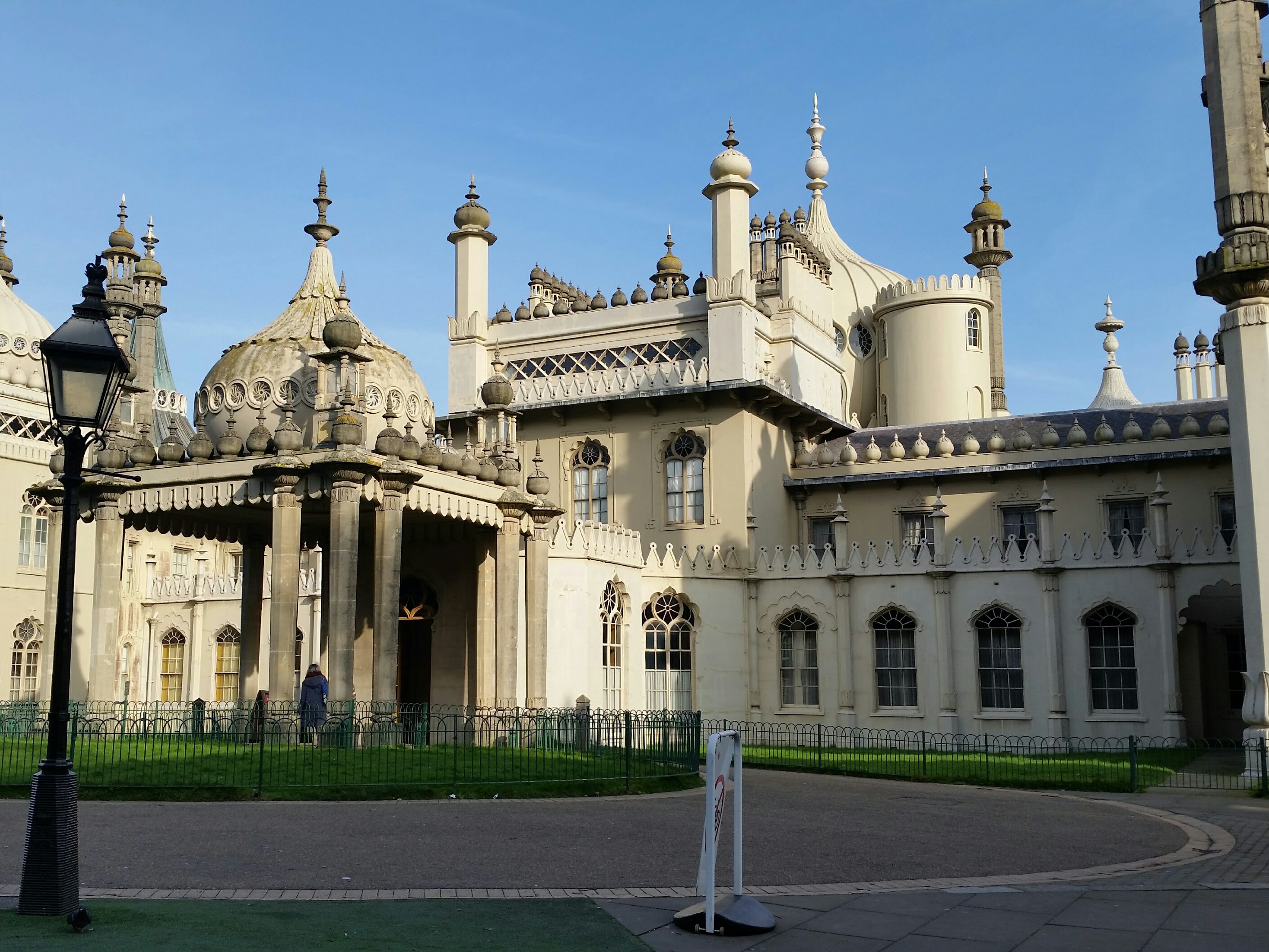 Other fun ventures to do while in Brighton include exploring the Lanes, narrow shopping alleyways dating back to the 18th century. Also worth exploring is Brighton's food scene. For being such a small town, it's got a fantastic vegetarian scene, and there are countless other options as well. I personally suggest Harry Ramsdens as it's right on the water and you can take away your order to eat on the beach! After a leisurely lunch, you can wander over to Boho Gelato, where you can get all kinds of unique gelato flavors- I hesitantly tried "charcoal and maple waffle" and it was SO GOOD! If grey gelato doesn't sound appetizing (although you really should try the grey stuff- it's delicious!), they've also got flavors such as "matcha green tea", and "hibiscus margarita." They even have little cooler take away packs so you can bring back gelato to London without it melting!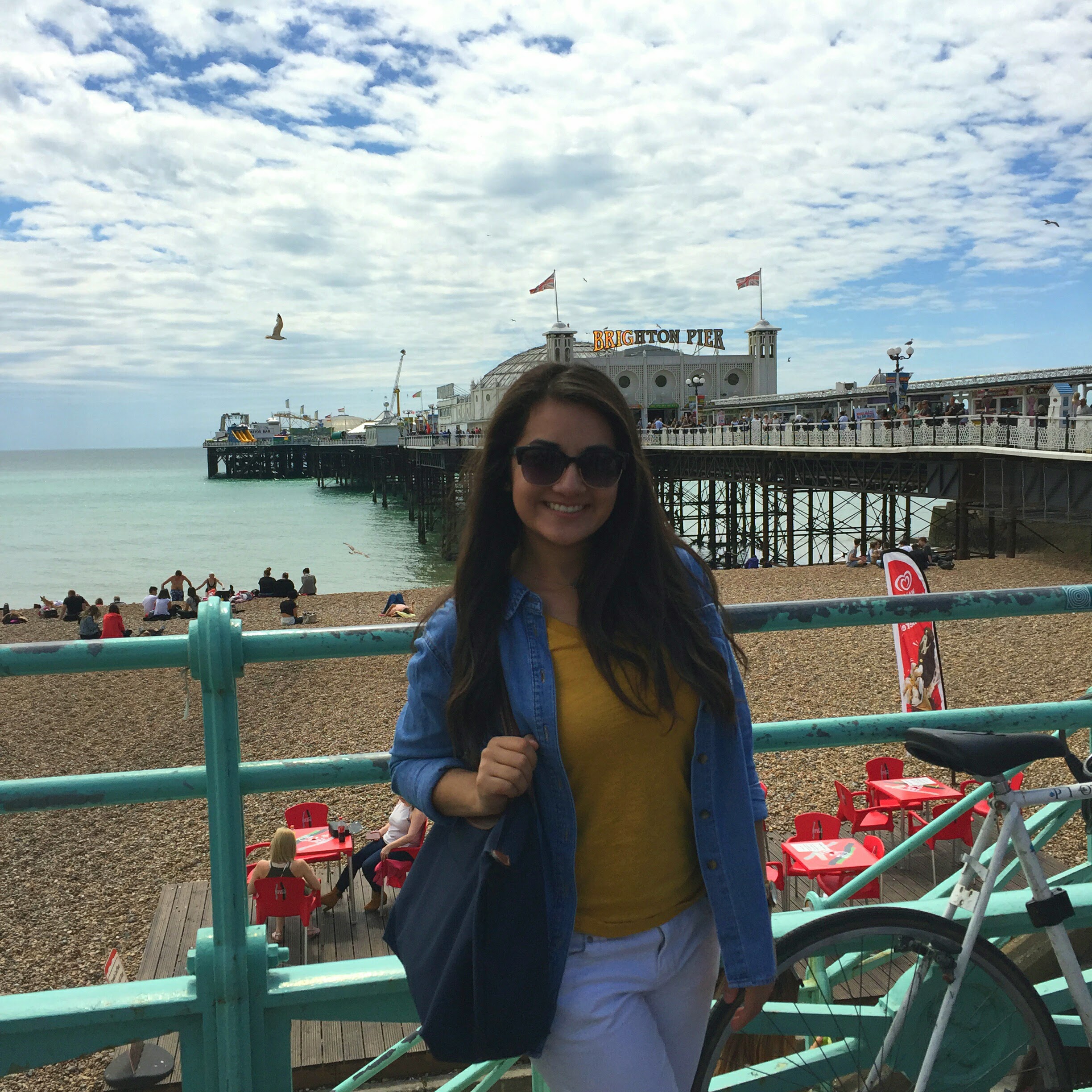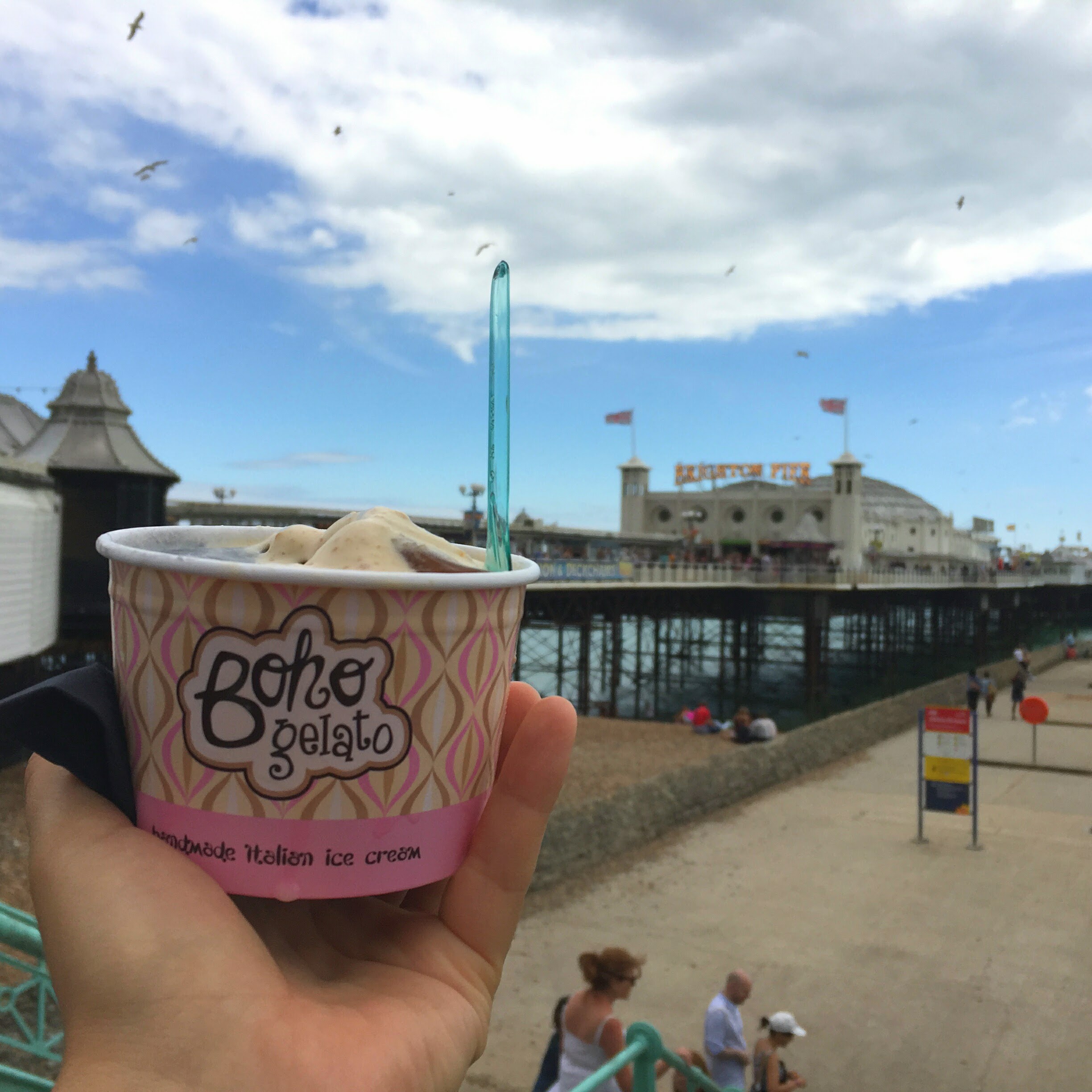 You can easily spend a whole weekend in Brighton, but even if you only have a day to spare it's definitely worth the trip south! What other places in England make great day trips from London? Let me know in the comments!
Cheers,
Monique
For this post and other stories please visit Monique's personal blog.
Latest posts by Monique Moreno (see all)