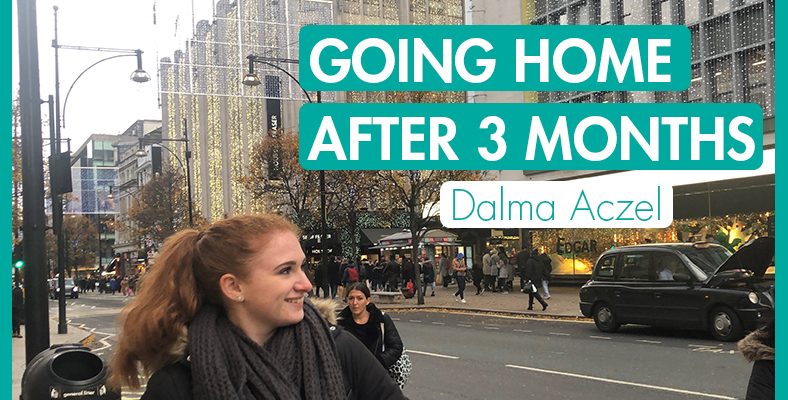 Since I moved to London I haven't been back home. The simple reason was that I didn't have time for that and my parents visited me twice. I was okay with that and I was just enjoying being alone and doing my own stuff. My first month was okay I guess, I mean I was exploring and enjoying the city of my dreams. The weather was great and everything was awesome; few weeks later, it was raining and foggy. The bad weather and workload at uni caused my mood to drop. I knew I wanted to go home for Christmas, the only issue were timings of the trip. Of course, the ticket prices were also an issue.
Small steps
I didn't find a job and I was struggling with my life. It was hard but I realised I have supportive family and friends, and it is just a phase. I am the type of girl who wants to rule the world immediately. Moving was the first step, the second would be finding a job and just being an adult. I felt I completely failed and I didn't understand why it happened. Am I the problem? Did I expect too much? I felt completely useless, that was the moment my parents told me that I don't have to worry because my main task now is studying and the job opportunity will come. And you know what?! They were right. When the time is right I will know what to do and the opportunity will be there for me. So everybody out there who is struggling with feeling useless or disappointed you have to know that your time will come and as long as you have supportive people around you, you are good.
Travel prep
So after more than 3 months I was finally on my way to the airport. I was excited since I have bought the ticket and what a luck I had the busiest week before my departure. It wasn't a problem because at least I wasn't thinking about how much I want to go home. It was a good feeling when I finally got on to the plane. I cleaned my room and ate every food I had, I packed and struggled with the luggage weight limit. I made it and it was a complete comedy show how I got to the airport with my heavy bags but after all it was worth it.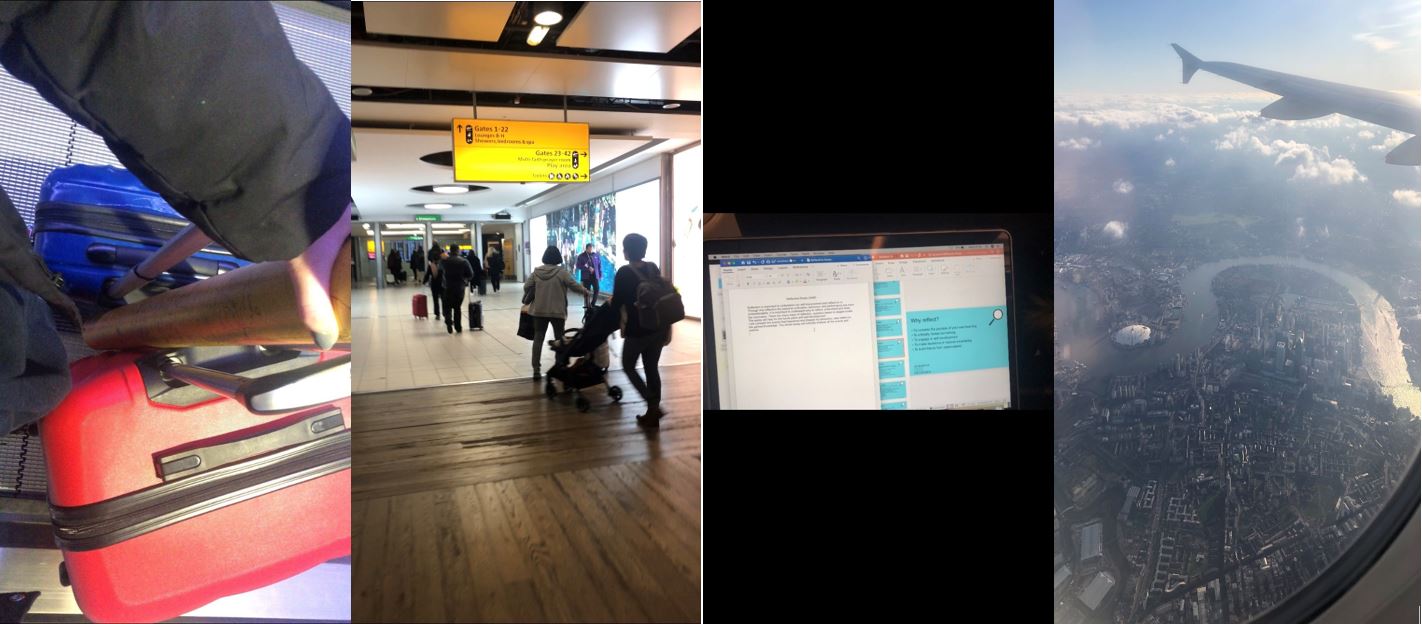 Home sweet home
It took me 2 hours to get to Budapest, during the flight I was writing an essay for one of my modules due January. I landed at 0:15am, from there it took me 3 hours to travel to my hometown. You know the feeling, when you are excited because you definitely know that your loved ones are waiting for you. Arriving in the city, everything is empty because it is 4:00 in the morning, everything is familiar, it feels like home, you are back… When the car dropped me, my parents were in our garden waiting for me, I saw on their faces that they couldn't have been happier, we were just standing there hugging each other, just the three of us… Entering the house was the top of the journey, I felt at home. I arrived at the beginning of December so we had time before Christmas, my calendar was full with "meeting with friends" appointments :)) I was so glad that I finally see them again and everybody could share how their adult life is going.
Holly Jolly Christmas
The Christmas season was really good, we ate a lot and watched a lot of movies on the couch :)) It was a proper Christmas, everybody was happy with their present and I was happy about them. I got nice things but still the main present is that I can live and study in London. Anyways, after Christmas I studied a lot and wrote my essay which I was able to finish before New Year's Eve. It was relieving and I jumped into the New Year happily. I spent the New Year's Eve at a house party with my best friends like every year. After everything I knew I had to go back soon but I did everything I wanted, I met everybody important. The day has come, it was the 10th of January, I had and exam on the 15th so I was on time. Saying goodbye was hard but we Face Time almost every day so it will be okay.
To sum up this little novel, this past three months were a roller coaster but totally worth it overall; I learnt lot of things and also realised some things. Overall, this trip was needed and now I can't wait what this year is going to be and how it will go.
Latest posts by Dalma Aczel (see all)