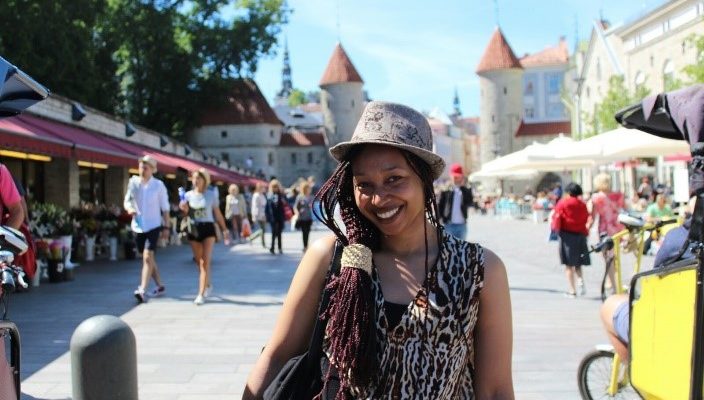 As someone who has always enjoyed mentoring students in a voluntary capacity, I was ecstatic when I came across the listing for English teacher volunteers for the Bellnor International Summer Camp in Estonia, as this was an opportunity to embrace my passion and mentor young minds during my summer vacation. The camp, like University of Westminster, embraced international differences and celebrated diversity with students being from Lithuania, Finland, Latvia and other divides. This opportunity allowed me to not only visit a new country and interact with locals, but allowed for an exchange in learning experiences. As a PhD student, I gained valuable international teaching and events management experience.
The camp was set in the forest with a two-minute pathway connecting to the seaside. The beach became the teacher's regular brainstorming office, as you can see below.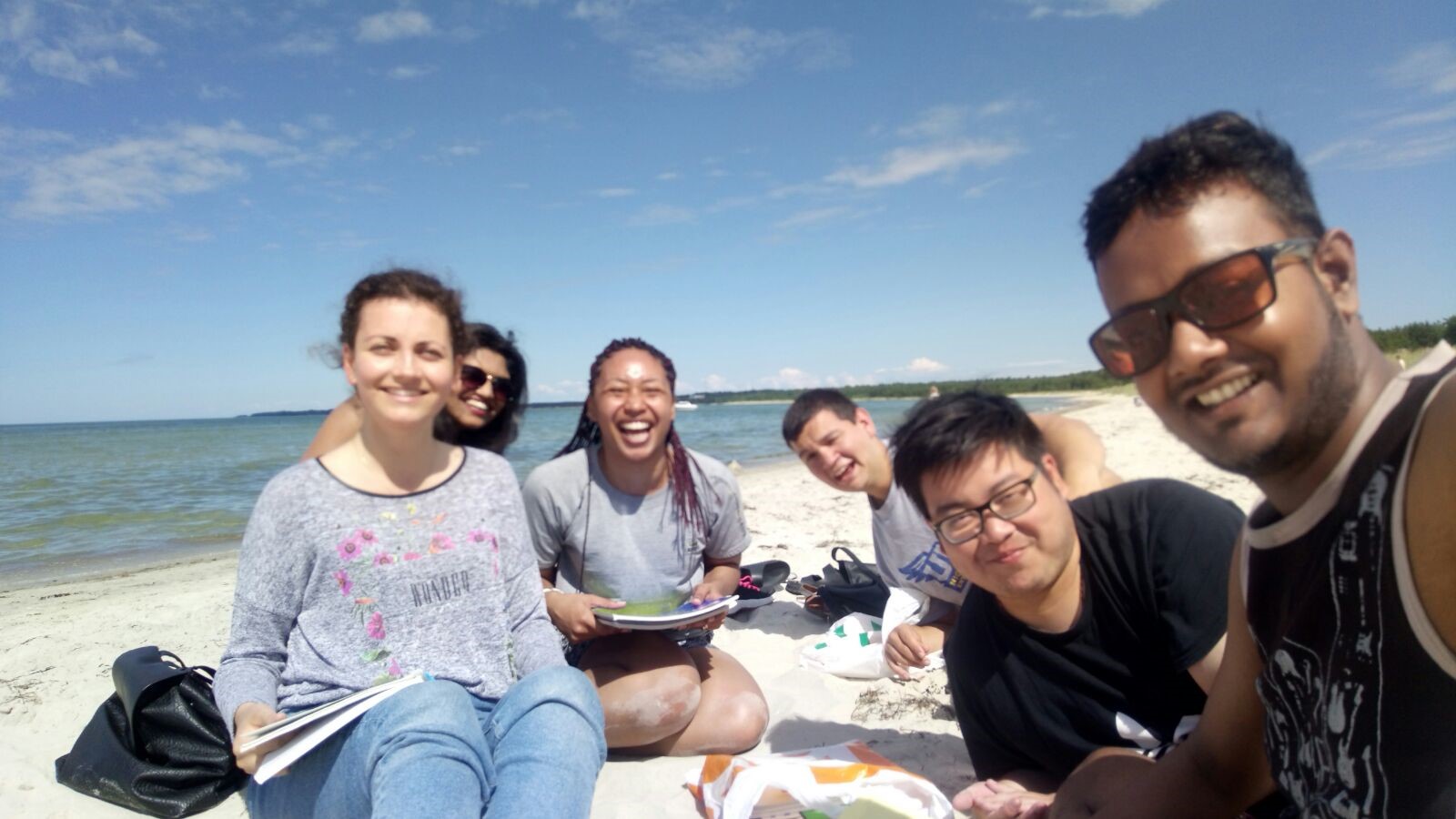 My responsibilities as a teacher included testing the level of English of students, as well as designing a two-week lesson program with activities. The objective was to encourage students to practice their English conversational skills, general grammar, forms of speech and provide confidence boosters. The camp was a non-stop energetic experience, requiring full participation by the volunteers and students alike. I participated in events such as the parody show (where we presented ourselves as the Powerpuff Girls), the hairstyle and make-up competition and theatre night. As a judge, the karaoke competition, fashion show and talent show required my rather "creative" expertise.
This contributed to a great learning and character building experience, especially in dealing with my own expectations and the expectations of contributing towards the camp experience of the students.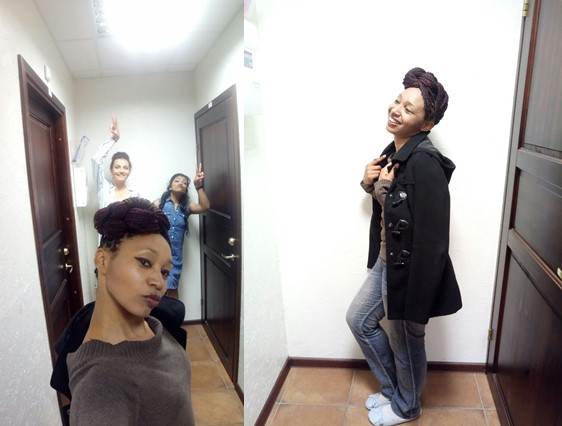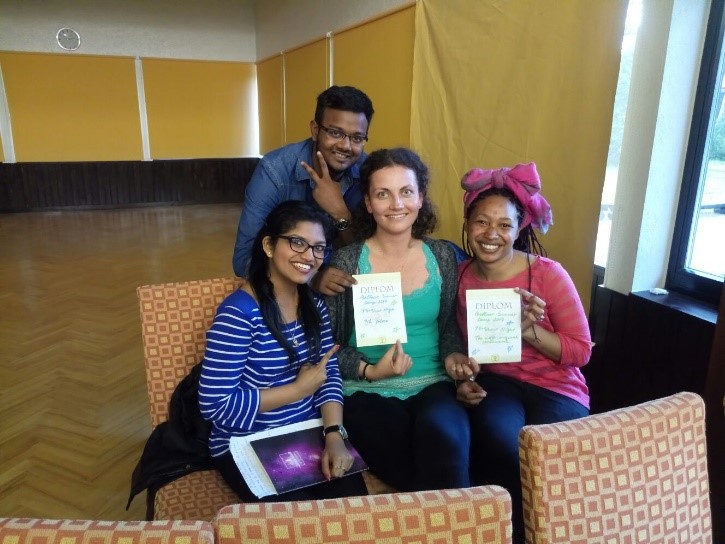 On the flip side – having always prided myself on being able to adjust… this opportunity not only presented positive experiences but also a realisation that sometimes it's good to try something new… you never know what "shock" your system needs. For me, not to have my daily cup of green tea and muesli in the morning or sticking to a strictly vegetarian diet, presented some interesting "adjusting" to say the least. My adjustment to camp life – this was confirmation that I was out of my comfort zone. On the bright side, this experience was just what I needed – the camp was exciting, fun and brought back tons of childhood memories.
An excursion was arranged to visit the city centre of Tallinn that paid tribute to the medieval history of the city, while incorporating a modern feel. This was a great opportunity to visit the old town and the new town. One of the most amazing sites was the Kohvik Dannebrog Café set in the tower of the old city wall, where you walk up a steep staircase to a linear set café.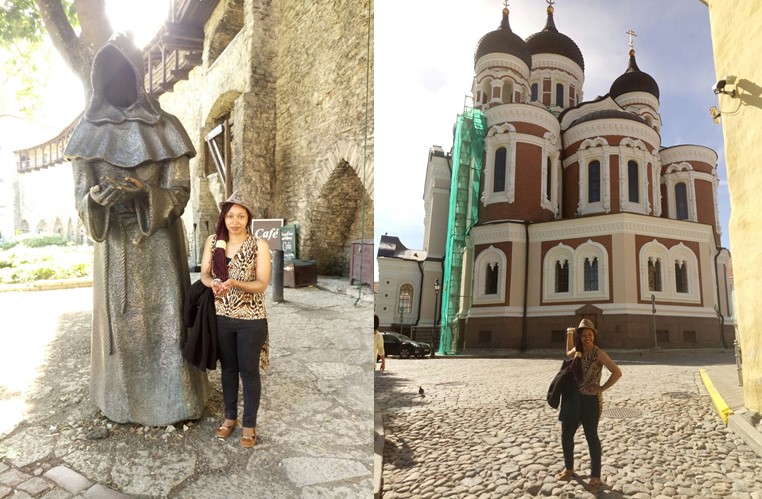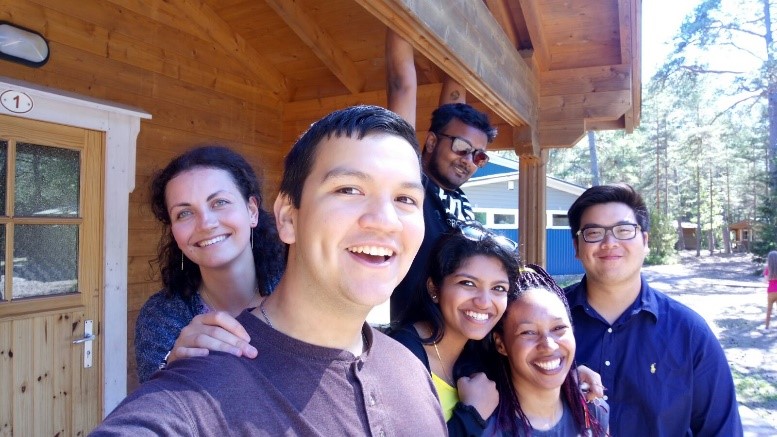 My experience of volunteering at the summer camp was invaluable and a memory that I will cherish forever. I met great individuals and forged great friendships with an international group of people from Romania, India, America and Thailand. I also had an opportunity to learn from the students about their experiences and insight into life. Leaving the camp at the end of my two weeks was a bitter sweet moment. I highly recommend volunteering as a way of discovery your inner child, learning from others and embracing life experiences. I challenge everyone to try a new experience during university breaks, whether that is volunteering, travelling, having a new cultural experience or a combination of all three. Overall it was a summer well spent!
Thanks to our guest blogger Zubeida Lowton!