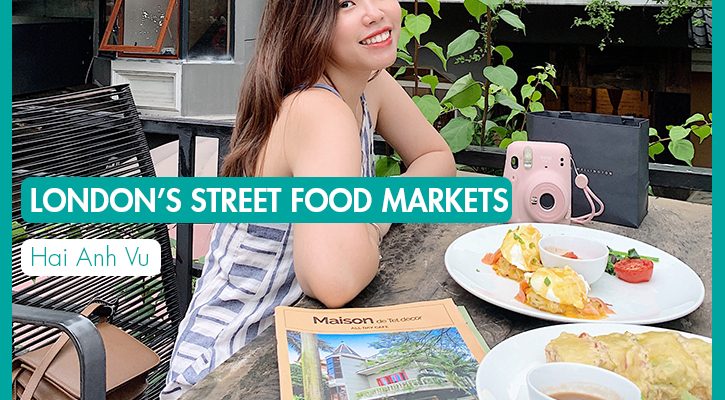 While many restaurants and eateries remain closed following government guidelines, some outdoor food markets offer London foodies a bounty of good food, keeping you eating well and remaining safe during lockdown.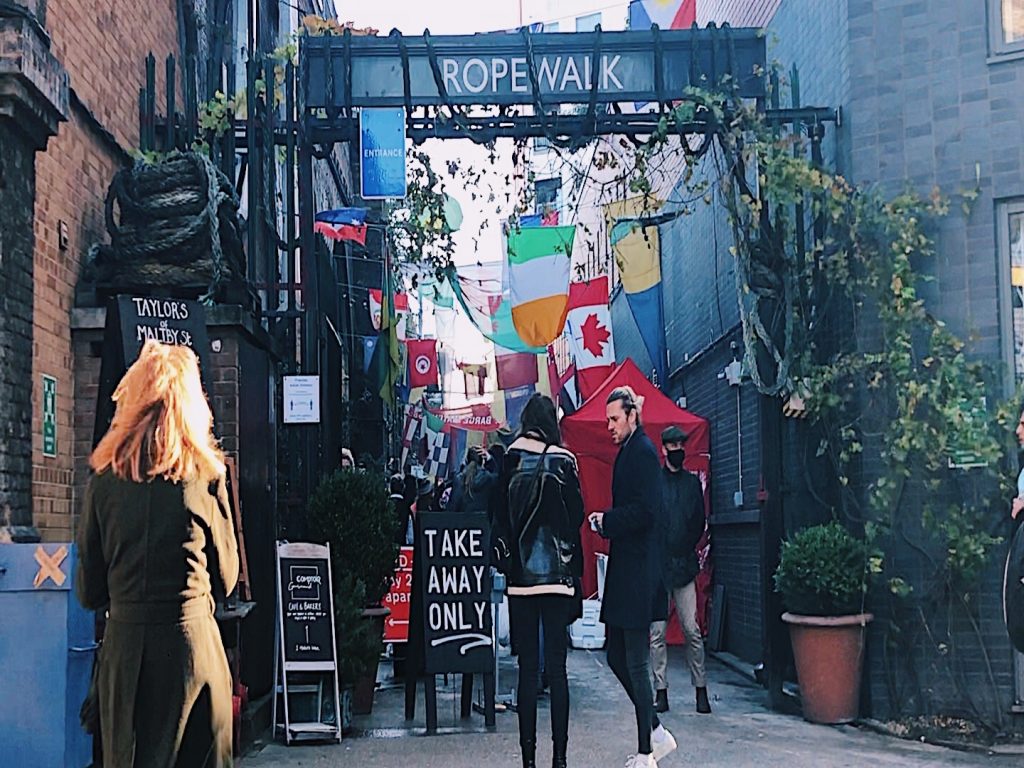 Small cafes and restaurants that were greatly affected by the preliminary lockdown are discovering a surge of local support from those who wish to stem the erasure of business that remain an integral part of communities; not just in the economic sense, but also as a social component of most interwoven municipalities in England.
[youtube https://www.youtube.com/watch?v=_VB-f1Top_M]
The customers who arrive to Maltby Street Market in Bermondsey, London, are present not only to pursue light outdoor exercise during the weekend, but also to enjoy delicious meals that are provided by their local eateries. Even during lockdown, street food purveyors can remain open, but they can only offer take-away food. It is a harmonious exchange; one that is ever aware to make sure as to respect lockdown protocol.
Maltby Street Market is among fifteen street food markets that are still offering Londoners a place to purchase takeaway food during this lockdown period. In order to maintain safety measures, customers are instructed to routinely wash their hands, wear face masks, and stick to a one-way system around the site. Dining within food establishments is strictly forbidden.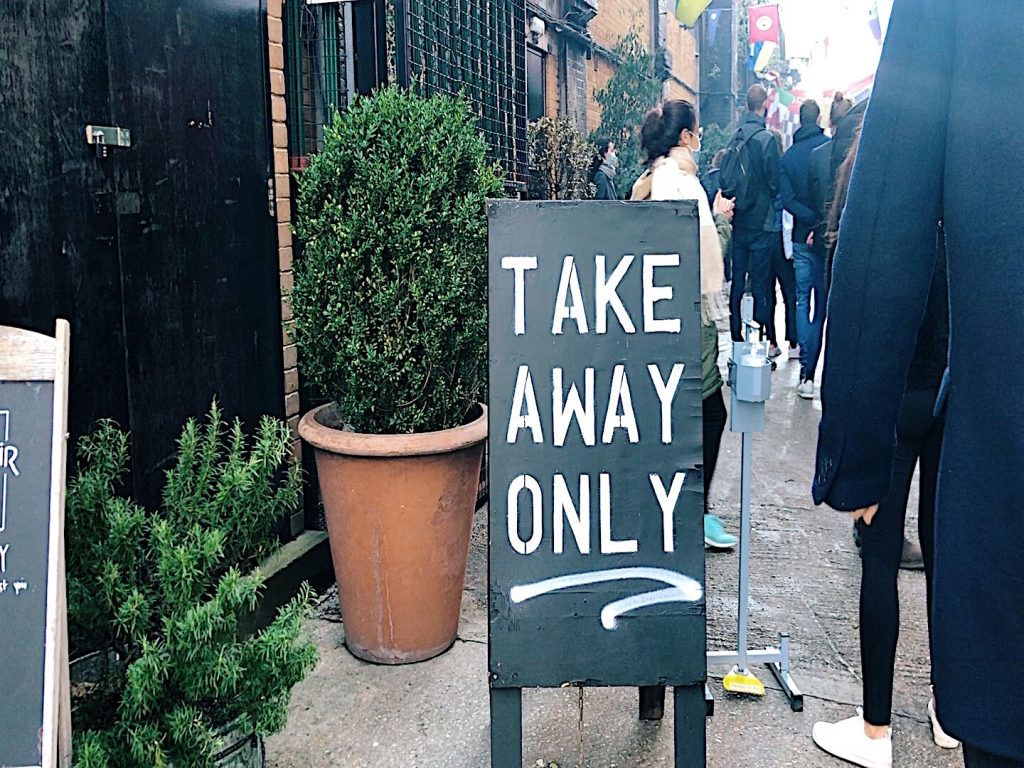 Keeping bellies full with delicious, wholesome food all within a safe, open space is not only a treat for Londoners, but it's also supporting local businesses in such trying times.
Keith Bagley has been running his own restaurant, The Walrus and Carpenter for seven years. Thanks to the continued patronage of local customers, Keith is managing to keep afloat during this difficult time.  "I am surprised to have many. It's not as many as it's used to be when it's all eating and drinking, but what is very noticeable is that more and more local people are coming, people who live locally''.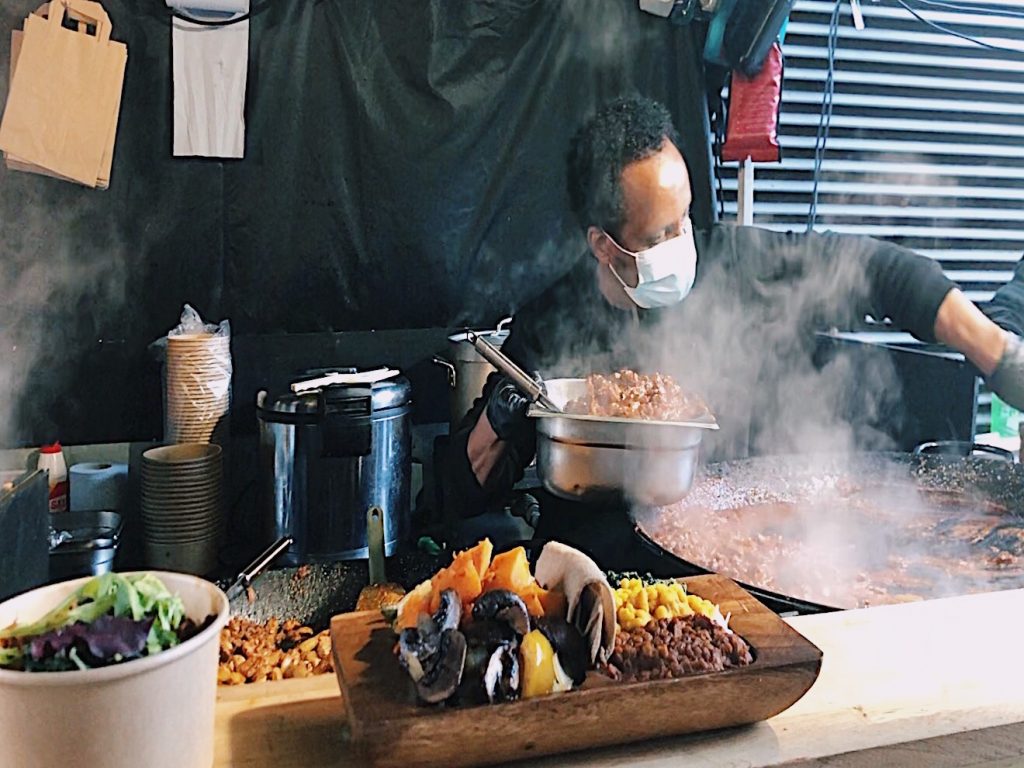 As a nation waits for lockdown to come to an end, we all question how life will continue after Covid-19; what freedoms we can resume to enjoy, it is these pockets of food markets that remain to provide, not only freshly made food, but also a sense of normality and unity in a time where the future shrouds itself in uncertainty.
So if you are looking for a suggestion to get some good food with fresh air, the list below will certainly satisfy your foodie soul!
1.Borough Market (8 Southwark St, London, SE1 1TL)
Monday to Thursday 10am-5pm; Friday 10am-6pm; Saturday 8am-5pm.
2.Broadway Market (Hackney, London, E8)  
Saturday 9am-5pm; Sunday 10am-4pm.
3.Brockley Market (Lewisham College Carpark, Lewisham Way, London, SE4 1UT)
Saturday 10am-2pm.
4.Brook Green Market (Addison primary school, Bolingbroke Rd, Hammersmith, London, W14 0AL)
Wednesday and Saturday, 10am-3pm.
5.Camden Market (54-56 Camden Lock Pl, Camden Town, London, NW1 8AF)
Daily, 10am-6pm.
6.Greenwich Market (5B Greenwich Market, Greenwich Peninsula, London, SE10 9HZ)
Daily, 10am-5.30pm.
7.Maltby Street Market (37 Maltby St, London, SE1 3PA)
Saturday 10am-5pm; Sunday 11am-4pm.
8.Stroud Green Market (Perth Rd, Ennis Rd, Stroud Green, London, N4 3HB)
Sunday 10am-2.30pm.
9.Venn Street Market (Venn St, Clapham Town, London, SW4 0AT)
Saturday 10am-3pm.
10.Victoria Park Market (London, E2 9JW)
Sunday 10am-4pm.
Latest posts by Hai Anh Vu (see all)