The UK Research Integrity Office (UKRIO) have produced a helpful new checklist for researchers working during the current pandemic. Primarily for use by researchers (but also useful for other stakeholders), the guidance will help you to anticipate and address research integrity whilst planning, conducting and completing research.
The document contains guidance for both individuals and organisations in anticipation of issues which may affect the integrity of research, including potential shortages of resources, facilities, staff, expertise, and time-constraints of reviewers of research (e.g. peer, funding or ethics reviewers).
Potential shortages and time-constraints of auditing and monitoring bodies may also give rise to issues affecting integrity (e.g. funding bodies, regulatory bodies, research organisations, etc.). Researchers and universities need to also be aware of the need for necessary, timely and appropriate mitigations relating to health and safety, in line with government and local guidelines produced and published, in response to Coronavirus.
Wider issues brought about as a result of the pandemic could have a negative affect on research both in terms of the quality of the research, and the ethical standards of such research.
Some of the areas of research best practice, researchers and universities must address carefully are;
Honesty, rigour, transparency and open communication in the design, conduct and reporting of the research.
Care and respect for research participants, researchers and all other involved in research.
Accountability of researchers, organisations, funders and publishers.
Public trust in research.
Research carried out during a pandemic … must comply with all legal and ethical requirements and have the relevant permissions in place before it commences. However, the pandemic has had considerable effects on how research is designed, funded, conducted, managed, monitored and disseminated.
(UKRIO, October 2020)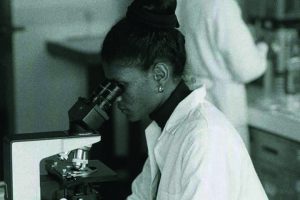 The new UKRIO 'Recommended Checklist' provides a broad list of questions for researchers to consider and address with regard to different stages of the research life-cycle e.g. before, during and after the research study,  including but not exclusive to, questions in the areas of;
BEFORE CONDUCTING THE RESEARCH 
Data management plan appropriate for the proposed research, compliant with relevant legislation, ethical good practice and funder requirements
Risk assessments
Research ethics review
Possible modifications to contracts and financial agreements including potential delays in deliverables or changes in research design
Intellectual property, publication/authorship or collaboration agreements including roles and responsibilities of research team members
Has consideration been given to requirements of the institution or funder regarding research integrity the requirements of The Concordat to Support Research Integrity (2019)
DURING THE RESEARCH 
Following the research design for the project – ability to follow best practice and the agreed data management plan
Roles and responsibilities in place for the management, supervision and support of all staff members, especially new and junior staff members
Regular communication and discussion of problems among team members, particularly new and junior staff and those working in remote teams or in isolation
If research is being conducted remotely, are there support systems in place to reduce pressures on research team members and ensure that concerns can be raised as far as methodological errors, breaches of protocol, whistleblowing, safeguarding or allegations of possible misconduct?
FINISHING THE RESEARCH 
Research and its findings be reported accurately, honestly and within a reasonable time frame
If publication of results is affected by the pandemic, have adjustments been made in order to nevertheless report research findings accurately, honestly and within a reasonable time frame
Any internal pre-publication reviews
All adjustments to the research design and methodology acknowledged
Given the constraints of a pandemic, have all data (e.g. samples, code, documentation) been stored in such a way that will ensure proper retention and access for the required duration
UKRIO's Checklist is designed to enable researchers to plan and carry out research to the highest standards of best research practice; to find out more and to download a copy, please visit the UKRIO website.
The University is a subscriber member of UK Research Integrity Office since 2014.
For further external resources published in 2020 during the pandemic, regarding research into or during a global health emergency, including guidance by the Wellcome Centre for Ethics and Humanities and Nuffield Council on Bioethics, please visit the University Research Ethics website.
Latest posts by Huzma Kelly (see all)