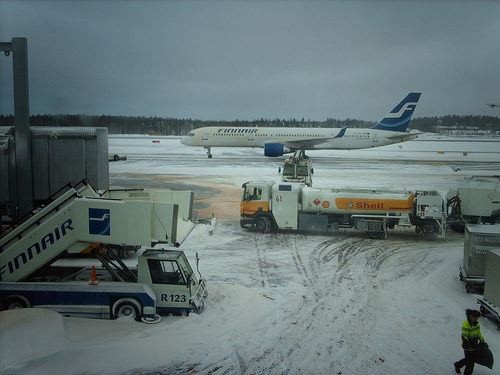 The last few weeks have been incredibly busy and have included me attending the EFMD Dean's conference in Istanbul and also visiting Helsinki – both these trips took place in the same week so it was interesting experiencing snow (helsinki) and sun (Istanbul). On both of these trips, it was interesting meeting academic colleagues and sharing experiences and ideas. I was very impressed with Helsinki airport which boasts that it is open 24/7 including snow storms. I was witness to their impressive snow clearing activities.
On The Marylebone site, it is good to see that the learning platform continues to be well used by students. One exciting evening was the Awards Night when 70 plus business school students received an award of £1000 from the university as a result of their academic achievements. It was a lovely event and I enjoyed talking with our students and also their proud parents.
Last week, was the date for my inaugural lecture. This is the first public lecture given by a new professor and it is very much a ritual event. Family and friends, colleagues and students attended the event including the general public. it was a difficult lecture to prepare -it is such a broad audience. I talked about my research – time, organisational landscapes, and e-learning and e-mentoring. It seemed to go off ok and afterwards it was good to chat to everyone over refreshments. Thanks to all staff and students who attended it. You can watch the whole lecture at
I'm now busy working on our stategic plan…..
Latest posts by Masood Azam (see all)