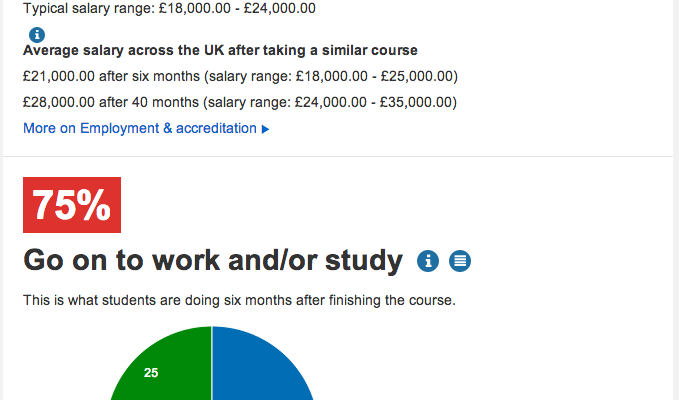 Every year, the University contacts its graduates to find out what they are doing. The Destinations of Leavers from Higher Education, or DLHE, survey is a national survey of everyone who has recently qualified from any university or HE college in the UK.
The survey aims to find out about the employment and further study status of graduates approximately six months after completing a course, as well as collecting more detailed information on the type of work they are doing, who they work for and other important employment data.
If you finished a course between 1 January 2013 and 31 July 2013, you will be able to take part in this year's survey.
In November, you will be contacted by an organisation called Careers Group, who is carrying out the survey our behalf and we would very much appreciate it if you can find the time to take part. You can complete the survey online or over the phone.
The information you provide us will be very useful for advising our current students about the opportunities that might be available to them. Nationally, results from the DLHE survey are used in university league table rankings and to generate the employability information stored on the Unistats website.
And remember: if you need careers advice you can make use of the Career Development Centre's services free of charge for up to three years after graduating. We can help you:
find part-time/vacation, placement and graduate jobs, including volunteering opportunities
explore how to develop the skills that employers are looking for
plan your career development
identify your career options
market yourself effectively in CVs, application forms and interviews.
If you have any questions about the DLHE survey, please contact Wayne Clark in the University's Planning Office by email at w.clark@westminster.ac.uk
Latest posts by Westminster Business School Blog (see all)