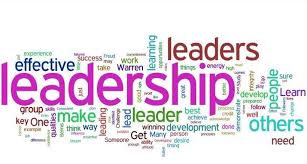 Leadership workshop – Drucker Society
MOST IMPORTANT EMPLOYABILITY FACTOR (and it's not related to your technical academic skills!)
The latest CBI business survey reveals that 78% of employers say the most important factor to weigh up is 'attitude to work'.
You want to be employed and have, or aspire to have, good academic qualifications. These, by the way, are 4th on the list of factors!
Specifically, employers state that personal qualities like 'self-management' (55%) and 'attitude to work' (35%) are lacking in graduate recruits.
So, how well do you rank your personal qualities?
If you want to improve your employability options, join one of the Work Inspiration events being run by the Drucker Society London on 20 November.
The interactive workshops will introduce you to practical leadership principles (based on Peter Drucker's robust methods) that will help you achieve your ambition by taking responsibility for yourself and by leading projects with confidence.
Come along to the session and increase your employability skills…
Leadership workshop – Drucker Society
13:00 – 15:00
Wednesday 20th November 2013
CG28 Chiltern Lecture Theatre, Marylebone
NHS Leadership Academy
OVER 60 YEARS OF LOOKING AFTER BRITAIN AND STILL GOING STRONG
The NHS is going through an unprecedented period of change. The UK population is living longer, our services are needed as much as ever, and we have to achieve efficiency savings of £20 billion over the next few years.
If you find a challenge like this exciting and think you have the skills we need, attend our presentation to find out more about us and our Graduate Scheme.
Students will hear about the application process and listen to a current trainee talk through a typical day in the life of an NHS Graduate Management Trainee as well as having the opportunity to ask questions
There are four specialisms to choose from: Finance Management, Health Informatics Management, Human Resources Management, General Management.
If you share our commitment to provide a world-class healthcare service and you have the determination and drive to meet challenges head on, you should find success with the NHS
NHS Leadership Academy
12:00 – 14:00
Wednesday 27th November 2013
CLG.01 Classroom, Cavendish
Both of the sessions will be beneficial to any students looking for an ambitious career opportunity. In order to succeed in the graduate employment market learning skills that employers look for when recruiting is crucial. So come along to hear directly from industry experts how to make yourself more employable. (No prior booking needed)
Placements at Union Income Benefit
If you want to work within Financial Services sector and gain an all round placement or graduate role that allows you to experience all areas of the business, then come along to hear the Managing Director of UIB talk about the placement programme, the number of positions available in 2014 and what they are looking for in the right candidate. Get the essential information to enable you to apply for a Placement here. UIB also offer part time work and will also be talking about this. 
Wed 20th Nov  3pm, MG28
Latest posts by Westminster Business School Blog (see all)