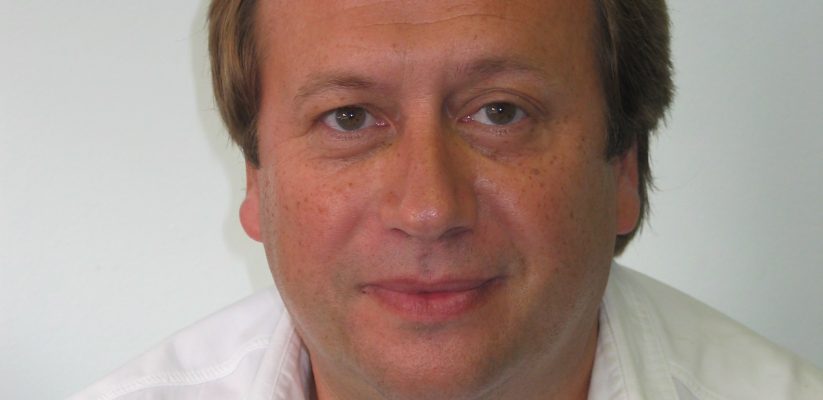 Which qualities best describe you?
Works hard but tries to ensure a good work / life balance.
Which area of academia are you most passionate about and why?
I am most passionate about trying to understand why people behave the way they do. So I'm particularly interested in consumer behaviour and brand loyalty. As course leader on the MA International Business and Management, it is also fascinating looking at how cultural differences impact on global marketing.
Tell us a bit about the programme. What will students learn and experience and what will they take away with them? 
It's been running for 10 years now, and it has grown to become one of the most popular programmes offered by the business school. The course focusses on the global nature of business from a practitioner's perspective – underpinned by core modules in key business disciplines such as marketing, finance and business strategy etc. We encourage students to get out of the classroom and into the business world through a number of field trips and visits (including a week-long business trip to an overseas city) as well as lectures by outside speakers and business leaders. The course gives you the opportunity to 'specialise' by selecting from a range of optional modules and by targeting your project towards a particular area of interest. When you complete the course, you will have a broad, but applied knowledge of the way international business functions. There is also the opportunity to gain work experience through a company internship.
What features and attributes distinguish your course from comparable postgraduate programmes taught at other institutions?
For one thing, your 'home' will be right in the centre of London. There isn't another university that is so close to the heartbeat of London's commercial centre. You will also be part of an incredibly diverse community where you will make friends and contacts that will last you a lifetime. Finally, you will not find a more accessible and dedicated course team anywhere. We are here to help you and ensure that you have the best possible experience as a student.
What was your first job? What did you learn from it?
My first job was washing dishes in a French restaurant (aged 13). I learned that French cuisine in the 1970s was much better than English – and also the importance of preparation and planning. A kitchen will spend hours and hours of behind-the-scenes preparation in order to produce a quality dish that has to be delivered perfectly and on time. In that sense, there are definite similarities with my present job; lots of unseen preparation to ensure a perfect delivery (well…hopefully).
What is it that motivates and drives you in your career as an academic?
The more you know the less you really understand – and I am driven to try and understand things. Luckily, being an academic, that is a large part of the job!
Who or what is your inspiration in life?
When things are bad, remember: it won't always be this way. Take one day at a time. When things are good, remember: it won't always be this way. Enjoy every great moment.
If you had five top tips for new postgraduate students at Westminster Business School , what would they be?
1) Learn how to critically analyse your own work and the work of your peers and published authors.
2) Don't be put off by criticism. Accept that when you receive negative feedback it is intended to be constructive not destructive.
3) If you are unhappy or encountering problems (personal or study-related), speak out and don't let them fester.
4) Be mindful of others and respect those around you. Everyone is on a journey – but we're not all at the same place.
5) Don't expect employers to come chasing after you – create your own personal brand and go out and sell yourself.
How do you relax and unwind during your spare time?
I have three bikes – each cost a stupid amount of money – but there is nothing better than getting out on the bike for a long cycle. I also love hill walking and trekking – 'wild camping' on occasions – but you can't beat a nice hotel after a long day. I have an electronic drum kit – and I like playing / practising along to favourite rock tracks. Watching Tottenham Hotspur should figure in there somewhere – but that is never relaxing!
What did you do in your career before working for Westminster Business School?
For about 10 years before coming to Westminster Business School I worked for BT in various marketing management roles and then joined Telewest (now Virgin Media) as a marketing consultant for the launch of the first broadband service for business in the UK. That took about three years to happen!
What do you think is special about Westminster Business School ?
There is a real diversity here that you won't find anywhere else. On the MA IBM, there may be up to 30 nationalities represented. It is fascinating watching how different cultures work together and how they learn from each other.
Who is your favourite author and why?
John Kennedy Toole. He wrote one of the funniest books ever – A Confederacy of Dunces – but committed suicide because nobody would publish it. After his death his mother eventually found a publisher and it went on to win the Pulitzer Prize. Brilliant book. Tragic story. Some kind of redemption at the end.
Latest posts by Westminster Business School Blog (see all)