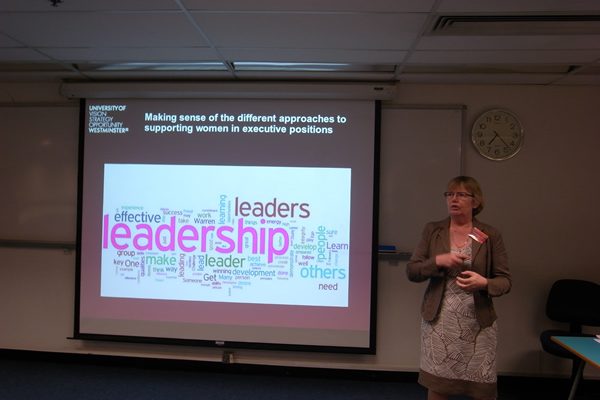 Professor Barbara Allan Pro Vice Chancellor and Dean of Westminster Business School gave a presentation about Women in Executive Leadership for Hong Kong University SPACE (School of Professional and Continuing Education). During the presentation, Barbara talked about the importance of workplace diversity and the impact of diverse teams on the performance of companies. She particularly focused on the issue of women on boards.
"Overall, there is a complex picture. However, there is a very strong business case for ensuring that teams are diverse – it has a positive impact on company performance. In addition, women need think about their identity, how they present and promote themselves, so they will be in the right direction with the right mindset then to take on a leadership position," said Barbara . You can read more about this article about Women in Executive Leadership here.
Westminster Business School has been working hard to support women in leadership and one of our current Executive Education Programmes, Women for the Board, has proven very successful last year. This September, the university will be hosting the second cohort for 6 days of intensive on-site learning spaced over 6 months. For more information on Women for the Board programme please click here.
Latest posts by Westminster Business School Blog (see all)