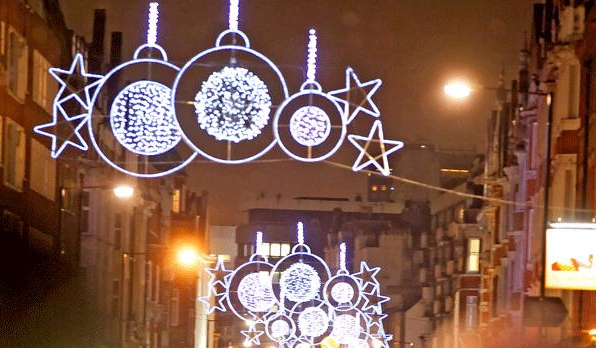 The holiday season is nearly here. At Westminster Business School, many students are taking in-class tests or completing their assignments. The learning platform is busy as clusters of students are working around their laptops. Academic staff are very busy marking, designing the new Learning Futures curriculum, or finishing off their research papers. The Christmas tree arrived several weeks ago and looks splendid in the reception area. There is talk of parties and social get together but, at the moment, the focus is very much on work.

London is looking super. Christmas trees, street decorations, ice skating e.g. at Somerset House and the Natural History Museum, Scandinavian markets, French food extravaganzas, shops offering incredible discounts (they used to wait until January), Christmas music including carols and more modern classics. Traditional and new films are on show such as It's A Wonderful Life and Love Actually. The railway stations and airports are getting busier as people leave the city for home or else arrive in time to spend Christmas with family and friends in London.
I always think that the next few weeks offer time for reflection before the arrival of the New Year. I am certainly looking forward to a 'break' – although I will be working over the holiday as I start my next book (more about that next year) and also complete a research paper on women and leadership. I will enjoy time with family and friends, long walks with Archie (my lurcher dog), and the inevitable large meals, parties, and present giving and receiving.
Seasonal greetings from all of us at Westminster Business School.
Latest posts by Masood Azam (see all)