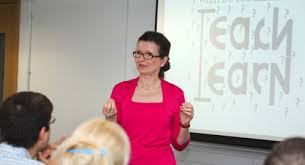 Over the past fifteen years I have spent a few days almost every year in a meditation centre in the south of England. This is a time for me to reflect, let go of my grudges and obsolete ideas, listen inwards and make tentative plans for the future.
This particular centre offers silent retreats. You sit and meditate in groups, walk in the garden, enjoy the delicious homemade vegetarian food and go deeper and deeper towards the core of your being until you start feeling a sense of peace and the universal connectedness with everyone and everything. I have always felt the benefit of my retreats for months. After my quiet days I am energised, focused and tend to see solutions and connections rather than obstacles and tensions.
Ever since I started visiting this centre I have always had the same meditation teacher. He's a great teacher, admired by many, and his peaceful presence and soft voice create a safe environment in the meditation room. People come from around the world to attend his retreats.
The teacher usually keeps his distance and does not mix with the course participants outside the meditation sessions. But one day during my recent retreat I was enjoying my lunch when he came into the dining room. He broke his silence and in a quiet, loving voice offered to serve me and others some crème caramel that he had personally made.
The dessert tasted great and the real nourishment came from the teacher's humble act of serving his students. It made me realise that I was not the only one growing and learning from the retreats. The meditation teacher was growing, too. With this act he demonstrated not only his humility but also that the rules are only there to guide us and you it's alright to suspend them for a while for a higher purpose.
That day I reflected deeply on the value of serving and how necessary it is to our personal development. I understood at a deeper level the meaning of St. Francis' message: "It is in giving that we receive". When we focus on the needs and wellbeing of others we are rewarded not only by their appreciation but also by a priceless joy and sense of connectedness. This feeling encourages us to shift our attention more frequently to the needs of others and take a more holistic outlook on life.
In our materialistic, consumption and ego driven world it is so important to remember that human beings are not only selfish takers. We all have a giving side as well, even if it is sometimes hidden. Once we start focusing on serving the needs of others and temporarily forget about our own material needs we tap into something beautifully human that connects us with all the creatures of this planet. This sense of deep connection, which is a recurrent theme in belief systems around the world, leads to meaning, purpose and a life well lived.
This blog is written by Dr Katalin Illes:
Dr Katalin Illes' combined background in business and humanities studies gives her a unique and valuable perspective on leadership. She is a widely published and internationally respected leader in transformational change, much sought-after as a visiting professor in universities internationally, an inspiring public speaker at high-profile events, and an effective and energetic consultant for large organisations across all sectors.
Her insightful, philosophical and compassionate approach to ethical leadership ensures she connects on a deeply human level with course participants, audiences and clients.
Find out more about Dr Illes and about  Ethical Leadership here.
Latest posts by Westminster Business School Blog (see all)