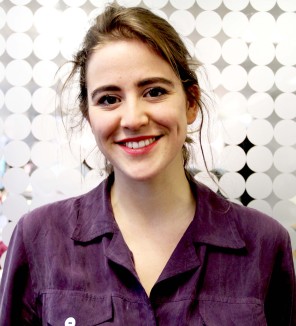 Entrepreneurship is a hot topic at Westminster Business School. With the introduction of our BA course in 2016 and recent events such as the Chairman's Debate on Entrepreneurship, there's a lot of noise being made. Following the  Institute of Director's presentation evening on Wednesday 4 February 2015, we caught up with one of the lucky few who received the complementary membership, final year International Business BA student, and student entrepreneur, Julia Devin.
As well as studying for her undergraduate degree, Julia has been heavily involved with the extra curricular activities on offer at Westminster Business School. We talked to Julia to find out what motivates her to pursue entrepreneurship, and how her time at Westminster Business School fits into her planned career path.
Tell us about yourself
I'm a final year International Business BA student at Westminster Business School, and I am originally from Barcelona, Spain. Throughout my time at Westminster I have tried to get the most I possibly can from the experience, and this year I have been heavily involved with the new Westminster Entrepreneurship Society, where I work in events.  I also recently received a Student Membership with the Institute of Directors.
Where does the Entrepreneurship Society fit into the bigger picture for you and your future career?
This society helps you to develop certain skills; I really mean this in the sense that we take full responsibility for all of our events – so for instance when I joined the society, I was placed in events, and we're in charge of finding all of the speakers, organising the workshops, and you really have a huge amount of responsibility in moving the society forward, and this is something that I think is quite valuable. I'm studying International Business, but I'm really interested in the start-up world, as I find this really exciting. I have already worked with one start-up, TransferWise, and I still keep in touch with them and talk often. This was a great introduction to start-ups – for starters, everyone was really involved. This society reminds me a lot of that – as everyone has a combined mission, and everyone's really excited about it and works because of their own interest in the project and that's a great feeling to have when you're working somewhere. You don't have people above you telling you what to do, if you don't perform then you're out, because why else are you there? Also, start-ups often have really interesting products and services and this is something I really want to be involved with.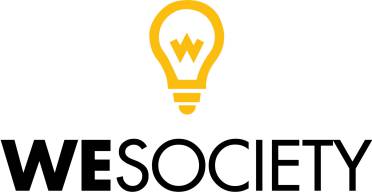 What else have you been involved in at Westminster Business School?
A lot of volunteering opportunities; I have a scholarship which means I volunteer for the university. I was also a course representative for level five and level six, and I also received the student achievement award twice. Finally, I'm a 'Library Champion' which doesn't just mean I spent too much time in the Library. It's an effort from the University to involve students in the library more – so the Library Champions were recruited to act as the communication channel between the Library and the student body. For example, last year the library set aside £500 for new books and the Library Champions were enlisted to ask International Business students which books they'd like purchased with this money. There is sometimes an issue with involvement a the University, where students are reluctant to come forward – and so this is a really good intitative to start coordinating what the students want with what the Library want.
What would you like to change at the University?
I think there is a real lack of engagement from students at the University, and I don't believe this is because they're intrinsically disinterested, just because they lack the knowledge of opportunities available to them. I've done my best as a Course Representative and a Library Champion to change this, but there's still work to be done.
What do you like most about Westminster?
I like how much Course Leaders listen; things are really changing, and I think these conversations between students and their course leaders is helping this. I'm leaving Westminster Business School soon, however even though I've gotten so much out of my time here I believe I could have gotten more – and I think positives steps are being taken to make these opportunities known to students.
What events have Westminster Entrepreneurship Society got coming up that we should know about?
On Wednesday 25 February we're hosting 'WES Talks' with a number of Westminster alumni, including John Stapleton, founder of New Covent Garden Soup Co. and Jackie Fast, founder of Slingshot Sponsorship. We're also hosting a Coding Workshop, which is completely free! Students can sign up for this on the WESociety website. Finally, in association with the Students' Union, we're hosting a the Westminster Start-Up competition, where £50,000 in angel investment can be secured for the winning business.
Find Westminster Entrepreneurship Society on Facebook, follow them on Twitter and Instagram, and visit the WESociety website for all future events.
Latest posts by Masood Azam (see all)