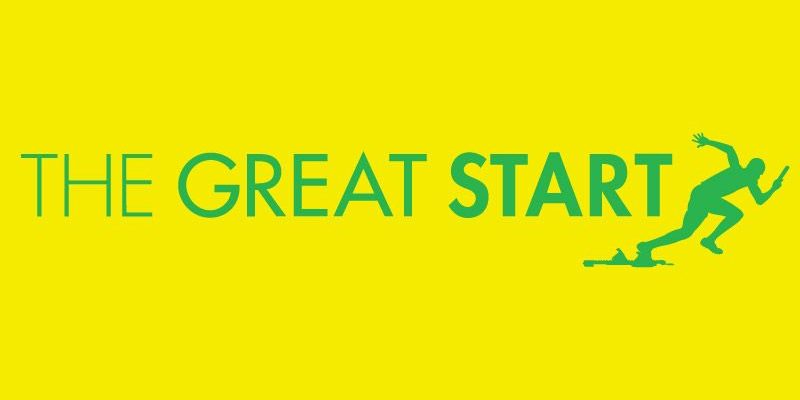 My first week as a Business Economic student was a mixture of excitement and nervousness. Being in a new environment is always scary for anyone, but also exciting because of the many exciting opportunities that University holds. Some students were international students who may be living away from home for the first time in such a big capital city,however, we were all in the same boat- we were new students (we were FRESHERS).
So upon arrival we met our FANS, (this basically stands for Friends of Arriving New Students) and this made the transition to University better as they showed us around the campus, answered all the questions that we asked them, and really made the process of starting University less daunting. For me making new friends was by far the most daunting thing, however I made some amazing friends during my first week, so all in all it really was a great start to the academic year.
Fresher's week was definitely a highlight of the week- firstly because we weren't given any work on the first week of term, but also because it was a time to get to know your peers, have fun and also give you an insight into the community within the University. People assume Fresher's week to be a week of partying, however I beg to differ. There are many societies to join (which I'll come onto later) and OBVIOUSLY make friends! Meeting the international students was a great way to learn about different cultures.
One word of advice a friend gave me was to join societies (WHY???!). Well societies are an amazing way to connect with people within your course but also make friends that will last a lifetime. From sports to debating, societies came all out on Fresher's week. Let's just say I went a bit too crazy signing up to so many societies. But that's just it, as a new student you want to engage and be part of a community- sports, drama etc.
Signing up to the Economic and Finance society was definitely a must as the majority of my classmates signed up to this society. Keeping up with my hobbies is a must whilst studying, so societies are important in balancing workload with extracurricular activities! Induction week was a great week to find out about the course in depth from module leaders and my course leader.
The week started on Tuesday with our course leader, Karen Kufuor, explaining in depth the course we were studying and breaking down the vital details we needed to know about the course (which to be honest I didn't know until that day). We then heard accounts from two students (Shahela Kodabuckus, who was about to start her final year after a year studying abroad at Paris Business School and Nabila Rashid who had just begun a one year work placement with the NHS). Both of these students gave us an insight into their personal views of student life at Westminster, which of course allowed the students to see the wonderful opportunities available to students such as work placements and studying abroad.
We then went to the Bank of England with Karen and Shahela – which was the highlight of the day for me. Even though I had previously visited the Bank during my A levels, I felt that this trip gave all of us the opportunity to get to know each other. At the end of the day I wanted to be the person who voices students concerns and ideas for improvements, and I hope to make changes that will not only benefit the students within the course, but also prospective student. With that in mind I decided to put myself forward as the student course representative for all first year students on the Business Economics degree.
I plan to do my best to make University experience memorable and I am looking forward to starting my new role. So far the course is going extremely well, the workload is quite substantial but manageable and I'm looking forward to learning news things and in taking part in all the societies I joined. I would say the main difference between University and Sixth form, is that there is more active pastoral care at school- for example teachers will keep an eye on students who appear to be struggling and offer them help. In comparison at University, while there is also a lot of support available, there is an emphasis on "independence" and you have to be much more proactive about seeking it out.
So thanks for reading my blog!!
Hana Abdirahman is a first year student on and a level 4 course rep for Business Economics.
Shahela Kodabuckus is final year Business Economics student Nabila Rashid is a Business Management – economics pathway student on a work placement year.
Karen Kufuor is Course Leader of Business Economics and Principal Lecturer in Economics and Quantitative Methods
Latest posts by Westminster Business School Blog (see all)