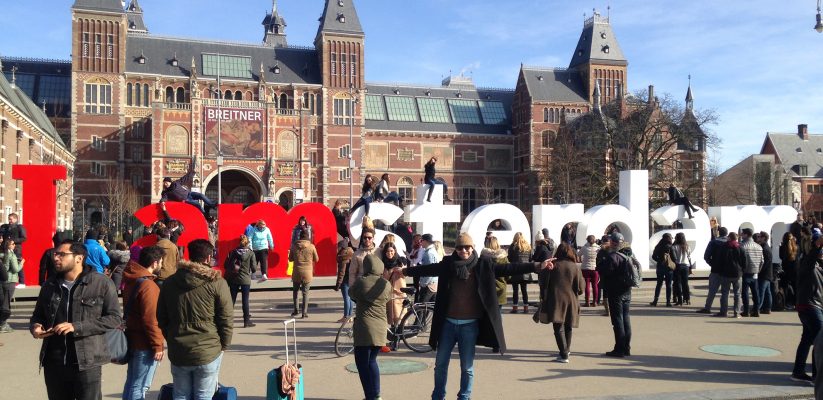 On Thursday, 25 February 2016, Westminster's Students' Union set out to spend an unforgettable weekend in Amsterdam. I had already been counting the days ever since I booked my ticket last October. I was so relieved when I received a confirmation email, as I knew the event is extremely popular. In fact, over 80 students signed up this year and an extra coach had to be booked.
I am currently doing a Placement with the Marketing Team at Westminster Business School, and can feel graduation getting closer and closer. But before that, I want to enjoy student life fully – going to university is much more than just attending lectures and seminars, it is also about having fun, trying new experiences, meeting new people, and of course, joining societies and attending events organised by the Students' Union. With that in mind, joining the student trip sounded to me like the perfect idea!
Leaving for Amsterdam
We left Harrow Campus in the evening and crossed the channel on a big ferry, which was quite adventurous. I couldn't wait to cross the sea and visit all those places that I always dreamed of, such as the beautiful canals, Anne Frank House, Van Gogh Museum and Rijks Museum. Needless to mention the variety of restaurants where I could find the most wonderful pancakes and waffles. The images in my mind were so colourful and vivid, but nothing compared to actually being in Amsterdam. After about 12 hours, I was finally there to enjoy myself and turn my dreams into reality.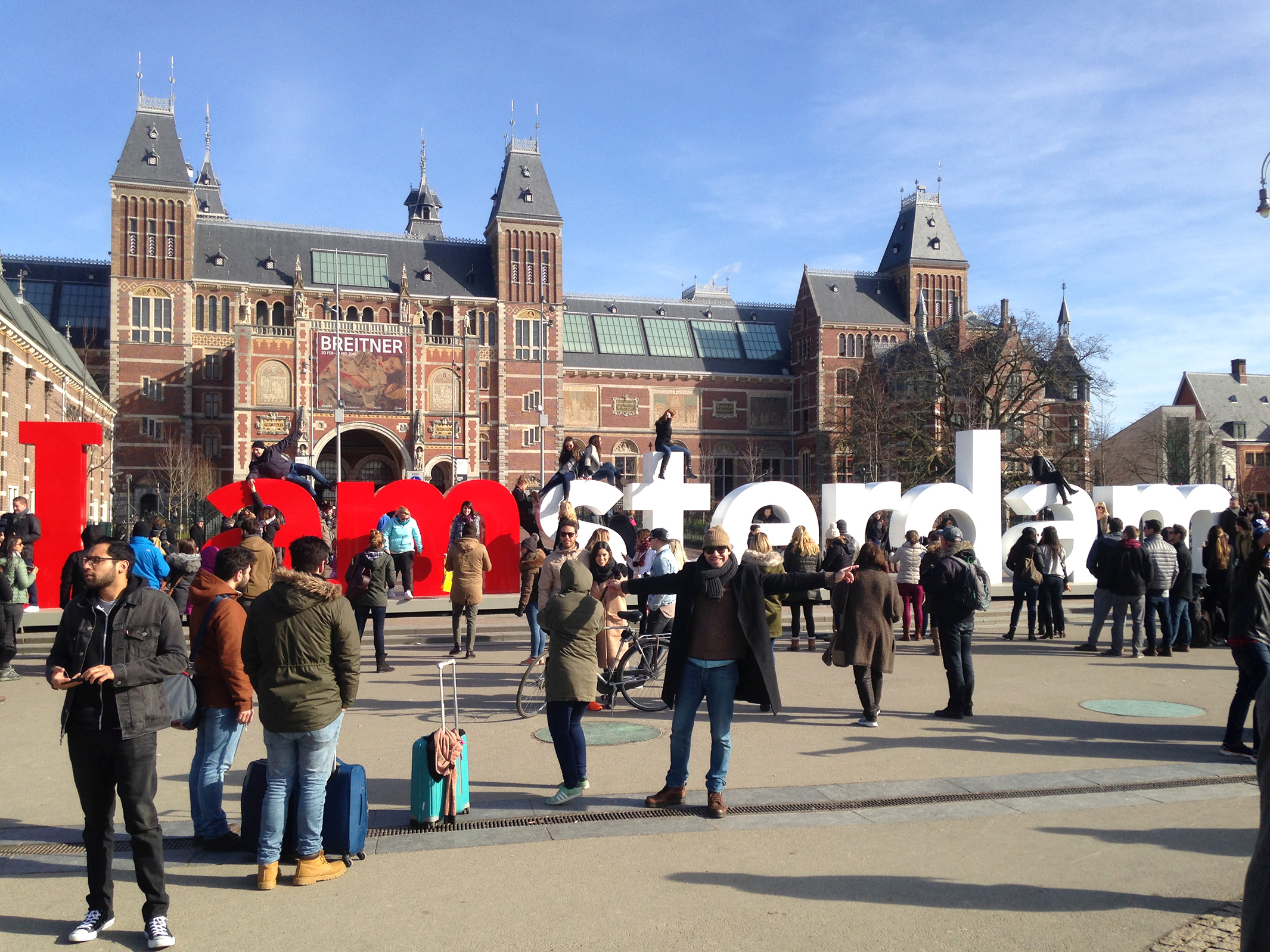 The nice thing about the trip, is that we received a programme giving us ideas of what to do whilst there, but it was very flexible and we could actually do our own things if we preferred to. I booked the tickets for the museums and Anne Frank House online, so I didn't have to wait in a queue. Which was quite handy and gave me more time to enjoy the city.
The Van Gogh Museum is absolutely spectacular, and has over 200 paintings that are sheer joy to the eyes. The colours, the expressions, the paint strokes – Oh gosh, I was standing before the paintings of one of the greatest artists of all time!
After admiring every single one I left for Anne Frank House. I was about eight years old when I first heard about that little girl and her red-checked diary. Visiting that place was a dream come true! It was already dark when I left and the water in the canal opposite the house was glimmering reflecting the moonlight. It was such a peaceful moment.
On Saturday morning I got up quite early and headed for the Rijks Museum, which is only five minutes away from where we were staying. It was quite a pleasant stroll as despite the cold, it was gloriously sunny and the sunbeams stroked my face as I walked. The streets were full of cyclists whose bikes seemed just to slide along the large and glossy lanes.
I had no trouble spending over seven hours inside that haven, where I learned so much more about history and art and have no regret about it whatsoever. I had the chance to marvel at stunning paintings by Rembrandt, Vermeer and many more celebrated artists, whose talent is timeless and will be for ever admired.
I left the museum in the late afternoon and set out in search of poffertjes, those famous little Dutch pancakes. I found a quite interesting restaurant, which hosts a little carrousel inside. I know I am a grown-up, but hey, it delivered some nice photos. Look!
After feasting there on those indulgent poffertjes I went on a boat trip, and the information provided by the audio guide was really riveting. Did you know that some boat houses can cost as much as a standard house in Amsterdam? – some people live there to fulfil a lifestyle. The views of the city at night are mesmerising due to the lights and I do recommend a boat trip at night. But bear in mind you won't be able to take good photographs.
Amsterdam offers loads of entertainment at night, and I saw lots of families having a good time and exploring what the city has to offer. There are plenty of restaurants with live music, theatres, musicals and so on. You can also stay at the hostel and revise for the exams if you prefer 🙂
On Sunday morning I rented a bike and set out without destination. There isn't much traffic in Amsterdam and I felt quite safe riding whilst enjoying my last moments in that majestic place.
Time to eat!
I stopped for a quick meal in a nice Italian restaurant tucked in down a road (I am Italian Brazilian and just can't resist proper Italian food) and then I went in search of my last waffle. That was sheer indulgence!
It's souvenir time!
Time to say goodbye!
Unfortunately all good things come to an end, but Amsterdam provided me with wonderful memories of a lovely city that I visited during a student trip organised by my university. Soon many of those students will graduate and I won't bump into them in the corridors any more. But, like in a yearbook, I will hold them in fond remembrance.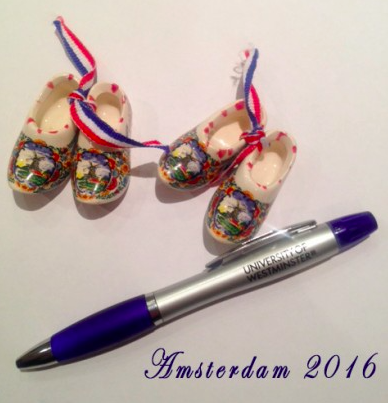 I really hope you enjoyed the blog post. Don't worry if you missed the trip as the Students' Union has a calendar full of events for you to choose from. The next trip is to Berlin, in early June. That's the great thing about studying in London – we're so close to everywhere with such great links to Europe that there's no excuse for not making the most of it!
And there is also the Boat Party 2016 on 31 May, which I am already booked for. Shall we go?
Latest posts by Masood Azam (see all)