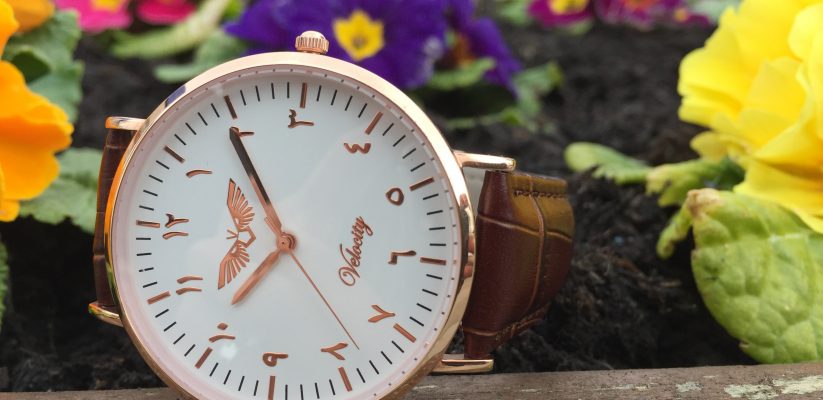 Tell me more about yourself?
My name is Ashar, I'm 22 years old and I was born and raised in Saudi Arabia. I made the decision to move to London to continue my higher education and completed my undergraduate degree in 2012. I just completed my Masters in Purchasing and Supply Chain Management here at Westminster Business School, University of Westminster.
I have always enjoyed looking into profitability for a business and how to add value. My dad previously worked for a construction business until recently, when he decided to start-up his own Air Conditioning company. I have played a key role in my dad's business by sharing creative ideas. I wanted to be independent and start my own business back in Saudi Arabia but people would think I was being financially supported by my family. So I decided to get a part-time job here and fund myself.
I have done an internship with UK's Most Innovative award-winning, start-up company and crowd-funded Business of the Year called Lovespace, which is UK's first storage by the box service. This assisted me in learning and developing some of the essential skills required to manage a successful business. I also used to consult new start-up businesses such as TUSTouch, the world's foremost interactive surface company. Although I found the internship myself, the Business Experience Team (BET) at Westminster Business Schoool really helped guide me with improving my CV and interview preparation, especially Sharon who was so enthusiastic about it.
What made you choose Westminster Business School as the place to study your Masters?
My elder brother studied Biomedical Science here at the University of Westminster and he liked it, so I thought I would also apply. Another reason was that I really liked the environment here whilst I was an undergraduate student at another university. I visited this university often because of various events I found on Eventbrite,  on topics that really interested me such as green energy and entrepreneurship for young people. I knew this campus before even starting my studies because the events were mostly hosted here on Marylebone Campus and sometimes in Cavendish.  All this gave me a good taste of life here at Westminster and made a really good impression on me. This made my choice very easy when it came to deciding between here and Middlesex. To me, London is a city full of opportunities so I knew I made the right decision.
What is your business and what inspired you to start it?
My business is called The Velocity watches.  I have a big love for watches and I see a lot of people wearing watches with the usual Roman numerals, no numbers and with creepy stuff inside.
I wanted to buy myself a watch that had Arabic numbers with simplicity and good quality but I couldn't find one so I thought why not make my own?
I have always wanted to start up my own business but I knew it had to be unique. With the knowledge that people love travelling to Arabic speaking countries like Dubai, Arabic being one of the oldest languages in the world and Islam being one of the fastest growing religions I thought it would be a unique concept with a large potential market. I also loved the idea that it would allow people from outside of Arab culture to embrace it more.
Most watches are expensive and this is one thing I didn't want my watches to be. The affordability aspect was an important part for me and this is why the straps are interchangeable and can be done by yourself without having to go to the shop or it being a complicated process.
My target audience are people who enjoy and embrace different cultures. Funnily enough, my first customer was an English woman who was around 45 years old and was tattooed all over. It kind of shocked me at first that she saw it as something different and unique but at the same something she would wear.
How have you been advertising your watches?
One time during lunch with a colleague, she asked about my watch. At this time I wasn't ready to promote it so I told her it was a gift from my cousin. I was curious as to what she thought the price was and she guessed it would be to expensive for her to afford. When I told her it was actually £75 she was astonished and wanted to buy one for herself. The next week when everything was ready I had got her one and confessed it was actually my own business! So at the beginning, it was purely word-of-mouth, letting my watches do the talking.
Once I got the bulk order in February last year, I started my Instagram in March the_velocity and launched the website www.thevelocity.co.uk in June.
Before buying the watches in bulk I had bought a competitor's watch to compare and engage in market research and product development. It was cheaper and this made me ask myself why would I sell mine for £75? So I went to a watch doctor in Brent Cross and asked his opinion on both watches. He told me the competitor's model was made from low-quality top glass, the straps were not movable and the internal mechanism was of inferior quality and therefore likely to break. When commenting on mine he examined the quality, the machinery inside, the interchangeable straps and its compact, light weight design and estimated a price of around £120. Having an expert's opinion gave me confidence in my product and its value! That being said, there are competitors who offer cheaper products but that tends to mean lower quality. On the other hand, Rolex which markets a similar product but it only custom made and available in Dubai.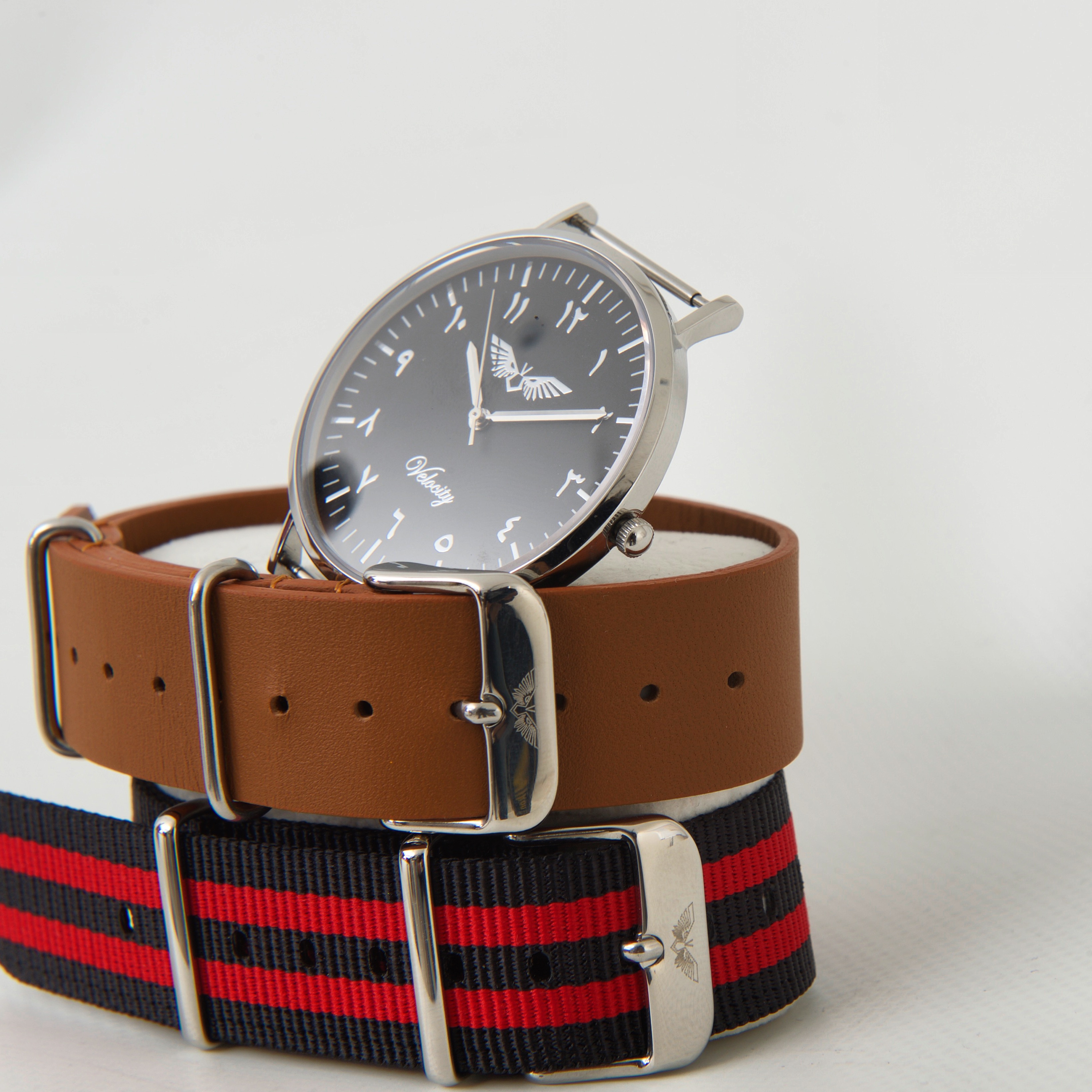 How has your degree helped you launch your business?
My time here has been an amazing experience. The whole reason why I chose Purchasing and Supply Chain Management MSc is because it is the bloodline of any business and includes how you manufacture your product and much more. I learned a lot of things such as the core of business, logistics operations and how to utilise and optimise physical modes of transport and shipping. Before starting my degree I assumed that the most cost effective transport methods was shipping but now that London and China have the first railway link it will increase London's economic power and may change the way goods are transported by freight trains. This degree has assisted me to catch up in areas that I was lacking knowledge in. For example, I was generally poor in finance but as part of this Masters degree, I pushed myself to learn everything needed and can honestly say that I've now improved. My first module here, "Financial Analysis for Managers" further developed my business knowledge and taught me about how to focus on the key financial concepts of running a business.  Another module that was useful was the law module ("International Aspects of Business Law") as it assisted me in learning more about my business such as trade laws when shipping from China to London. The best module however, was "Purchasing Management" as I can apply its concepts every day. I feel that the whole concept will help me get into Selfridges who I have a meeting with soon.
What has been the biggest challenge you have faced in starting up your business?
As my brother is established in the UK, he helped me set up the business and offered some guidance but after a while, I had to manage it all alone: the business itself, running the website and Instagram, studying and working too. So the biggest challenge was managing my time.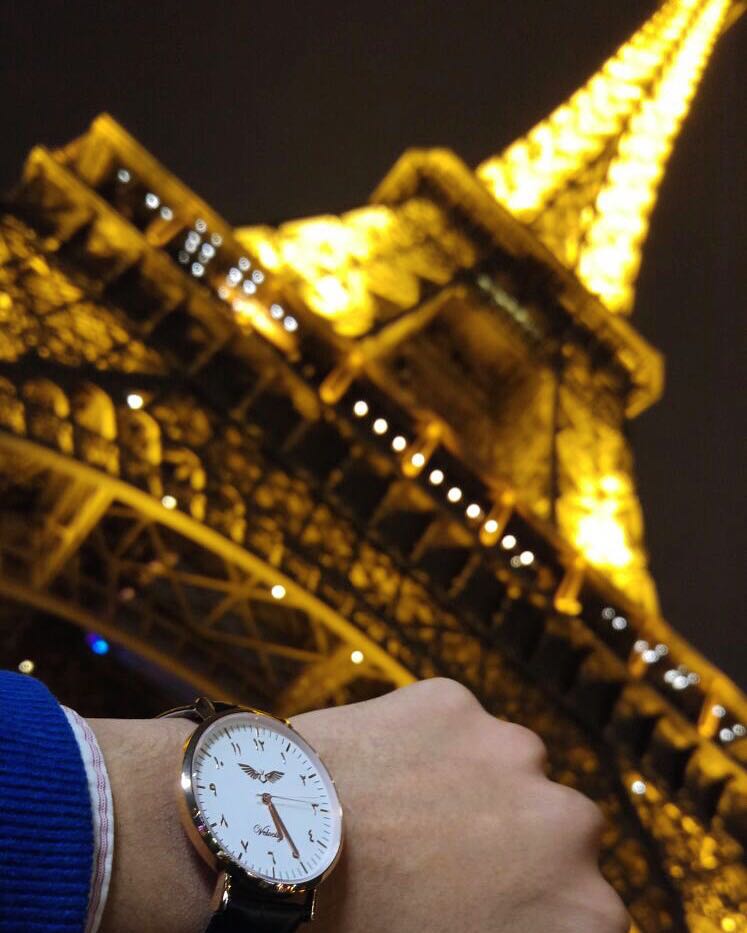 What is it like juggling studying, working and running your own business?
As an international student, I wanted to get the most out of every seminar and lecture and get my money's worth! I knew I had to manage my time well so I divided my time up, so 9am-6pm I was normally at university in lectures and seminar or doing some revision. After this, I would have an hour's gym session to release some stress too. Then once I went home I would dedicate 9pm-12pm to running my business, running the website, handling orders and seeing what the competitors are up to. When it came to Instagram I found this a bit tricky as there are peak times when to upload posts so I had to constantly be thinking of the next post. I tended to post every morning, lunch and after my gym session and this seemed to work for me.  One amazing thing about this university is the location! Everything is so close by and there's even a mosque just 5 minutes away which is helped make my time management a little easier.
On the weekends, I work for LG as a sales ambassador and trainer who I have been with for 4 years and I even wrote my dissertation about them. I use my part-time position as an opportunity to put what I had learned in my undergraduate degree and my Master's into practice. I saw the positive side of working and dealing with customers such as being able to improve my communication skills and deal with different people.
The main thing about juggling your time is making sure you divide up your time in the best way that suits you. Another thing is to remember to prioritise, for example, this past month I had to focus on my dissertation so my business had to take a back seat and sometimes this is necessary.  Also if you are enjoying what you do that makes it much easier!
What is it like being your own boss?
It is an amazing feeling but it comes with a huge responsibility. I remember seeing my dad and he would never be relaxed as he would always be thinking about work and now I understand how it must have felt for him! When you're a boss you worry about everything as you don't want to waste time. Even getting a profit doesn't feel like a profit as you're thinking about how to make more and improving your product. There will also be a lot of negativity from other people, saying 'focus on your studies'  'you're too young' and things like this but you have to stay positive. The fact that it's an e-business gives me the flexibility to work from home which helps me stay on top of things.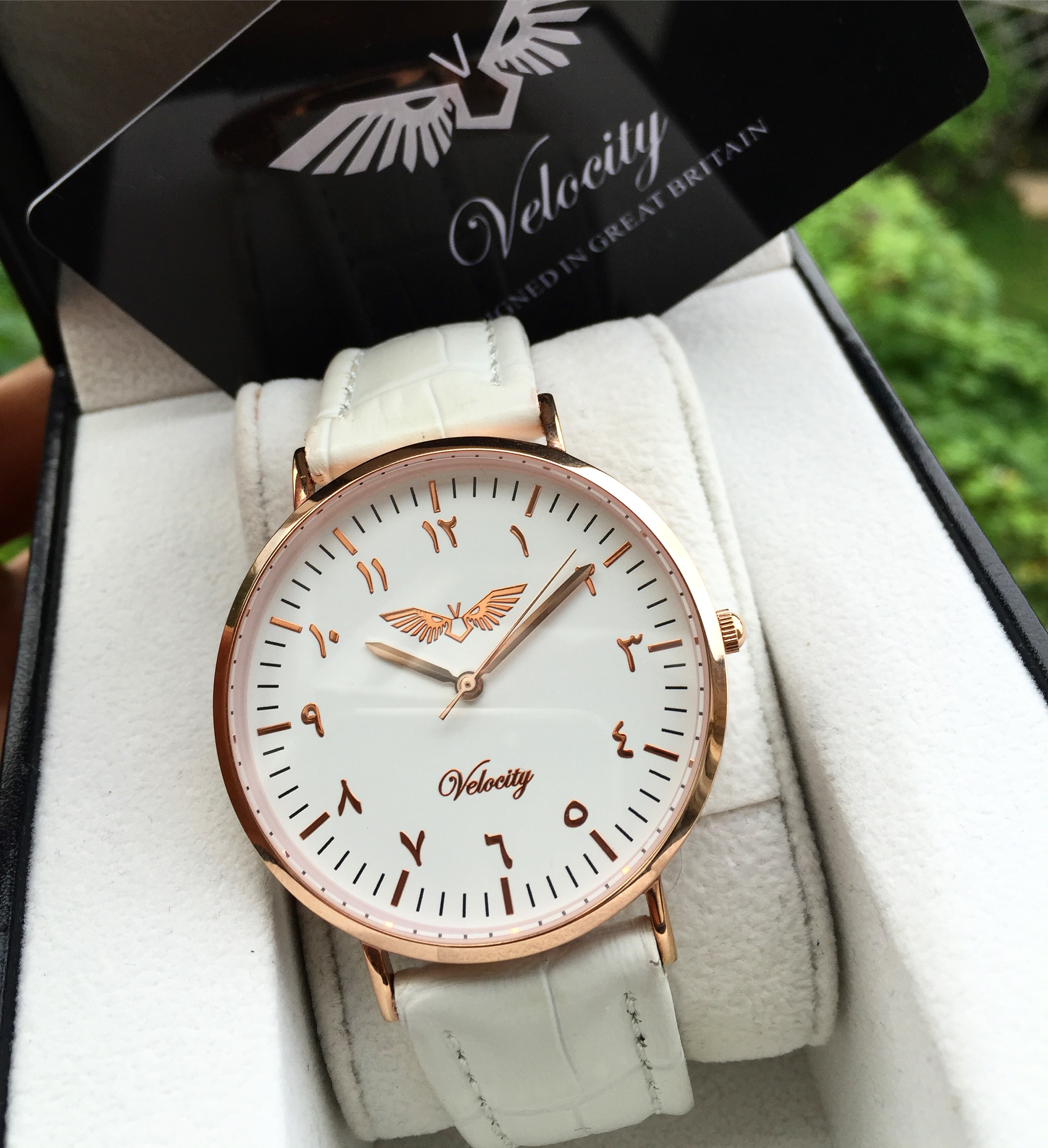 What motivates you every day?
To improve myself. I get up every day and I'm grateful for everything I have, like good health, family and friends and this motivates me to do better. Today is a new day and you shouldn't care about your past, negativity and mistakes.
My dad also motivates and inspires me, he's almost 65 now and he is still business minded.
Where do you see yourself in 5 years' time?
Well, in summer we will be launching sunglasses with leather sides so every day I am just focusing on my current business. Hopefully, in the future, I see myself running a few businesses and making a difference and positive contribution to this world. One thing I have learned at this university is it's very green and focuses on sustainability and now I'm even considering making my business more ethical. Currently, we use leather boxes but it would be good to use cardboard boxes and less packaging. Something as small as that will be making a positive impact on the world and this is what I aim to do everyday.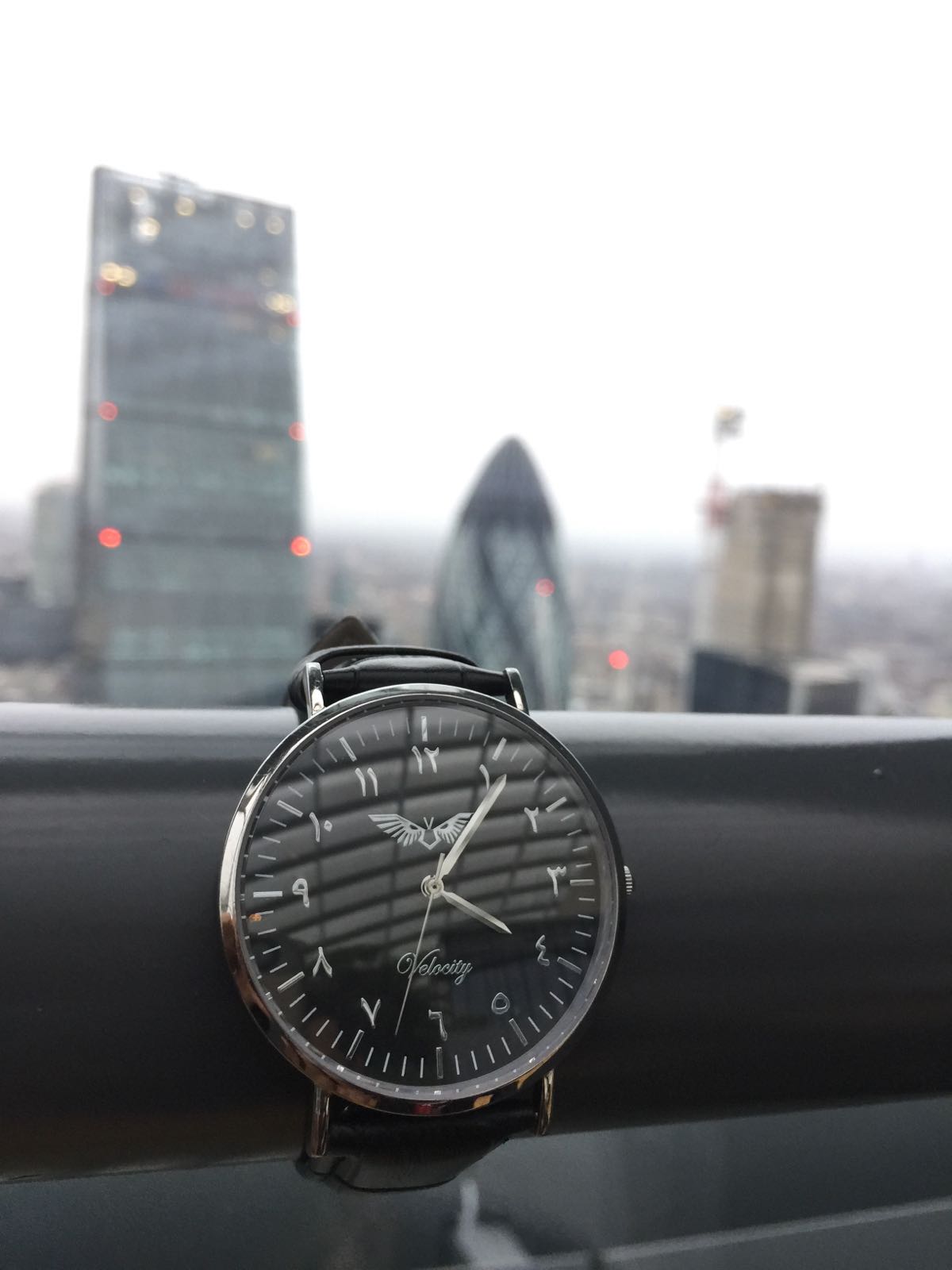 Do you have any tips for students who are thinking of starting their own business?
The best thing for anyone not just business people is to grow your network.
If you have a good feeling about something go for it don't worry about what people say.
Get a mentor! Anyone who inspires you could be a mentor. Unfortunately I didn't have one, but I regret not asking my professor Dr Hussian. At the end of the module I told him about my business (and he said I should have told him earlier) and in just 15 minutes he gave me such valuable advice.
Read! I never used to enjoy reading but I learned to like it. I started with smaller novels in genres I enjoy such as science-fiction then I started to read bigger books that were more business focused. So now on the train instead of wasting time on my phone, I read my book. If you don't like books, watch positive, inspiring YouTube videos.
Pray! Faith is something that will keep you going and help you succeed.
---
Thank you to Ashar for sharing his experience and business concept with us. To keep updated with his business, follow the Velocity on twitter @Velocitywatches, Instagram @The_Velocity and Facebook The Velocity.
Latest posts by Laila Beyan (see all)