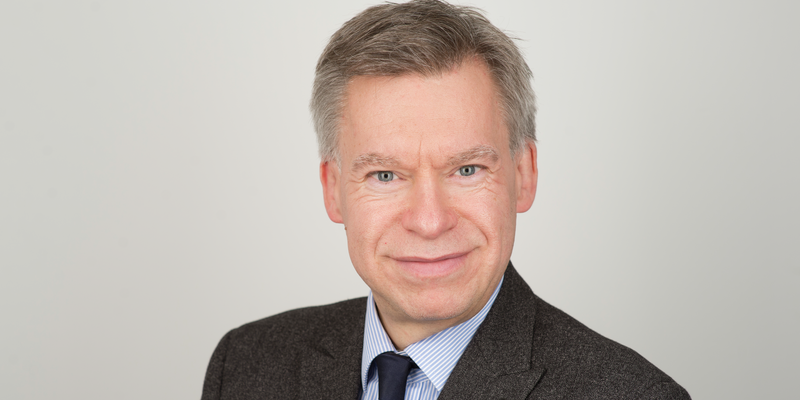 We are now fast approaching a full year of this horrid pandemic. It has been challenging and tiring for everyone, in every walk of life, and particularly in London. For students and staff in the Business School, we have all faced the relative isolation of remote working, the challenge of adapting to new learning methods, the competition at home for intermittent broadband, and an inability to travel or to meet friends and colleagues in person. All these dimensions of lockdown-life have heightened stress levels for everyone. I have particularly admired the resilience of students and staff who have had to cope in this pandemic alongside caring or schooling arrangements at home.
In spite of everything Covid pandemic has thrown at us, Westminster Business School has continued to run all courses and deliver in a way that enables students to complete their studies in the normal timeframe. We have been extremely flexible in accommodating students who have had difficulties at home, or needed to borrow a laptop, or needed study space in our library, or needed additional support. We have also helped students who were unable to join us in September 2020 but wanted to join in January. Last month, we welcomed a special new cohort of students on the Business Management BA (Hons) and the Business Management (Entrepreneurship) BA (Hons) courses who can now still complete their first year of studies in a compressed time period and join their peers for their second year in September. We have also been able to launch a number of new courses. Our Masters in FinTech, the Masters in Sustainability and our exciting new MBA, were all successfully launched in September 2020, helping even more graduates secure ideal skills for the post-Covid business environment.
Thankfully, with regard to the pandemic, there seems to be light on the horizon. It is fantastic to see the new vaccinations rolling out at speed and I dearly hope we are on the home stretch and can look forward to a return to campus fairly soon. There is a great deal of planning now taking place right across the University to explore how we can best do this, in as safe a way as possible.
Here in the Business School, we certainly want everyone to be able to return to face-to-face interaction on campus once restrictions allow. We all miss the social interaction, the coffee with friends, lunches with colleagues and the corridor chats. We want all of our students to resume taking advantage of our excellent facilities, classrooms, Bloomberg Financial Markets Suite, support services and social spaces. We know that students who learn best by working together in classrooms, workshops and project labs alongside their friends will be particularly eager to return.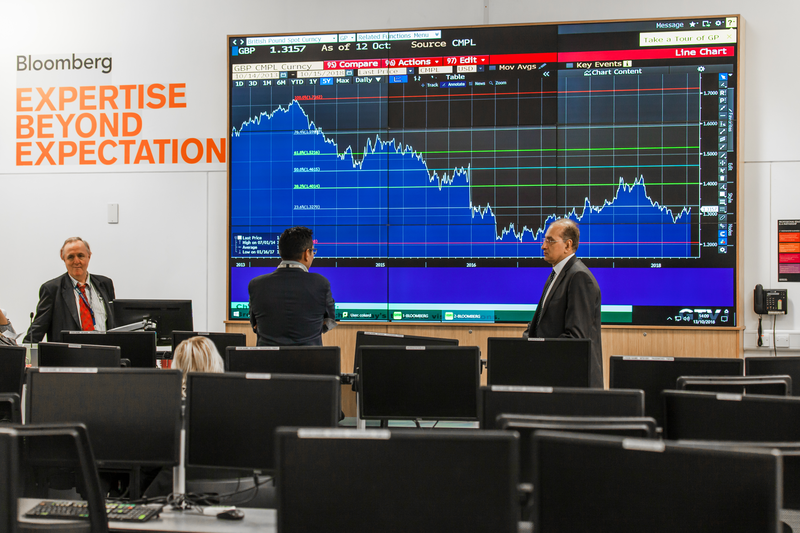 We also want to 'learn' from the positive experiences of online learning and teaching. Here at the Business School, we are considering whether there are any practices that we should consider continuing post-lockdown. Many students have appreciated not having to travel so often. Many have found that the new digital technologies have enhanced their learning. Many students have preferred the new approaches to assessment, rather than the old-style examinations. So we are currently exploring whether there are features of online learning we might retain. For example, some of our really large lectures – where students are mostly listening and making notes – could continue to be held online. We might also retain online meetings for some activities where, for example, students catch-up with their personal tutor. We might also continue to use some of the new digital tools in the face-to-face classroom context to make the sessions even more stimulating. We will also experiment with 'dual-stream' activities where teaching can be both onsite and online at the same time, to offer flexibility to students. Students can rest assured that when they are able to return on a regular basis, we will deliver an exciting mix of the best of both worlds – delivering in a way that ensures the best student experience and the best learning outcomes.
A really important feature of life as a Westminster student is the huge range of support services available to cater for every need. In these difficult times, we encourage all students to look out for each other, support each other and also to reach out to staff. We don't wish to see anyone struggling, but we are only able to help if students keep in touch. At Westminster, every student has a Personal Tutor and, in times like these, the Personal Tutor can be immensely useful – advising on options, advising on what actions to take if they are ill or miss assessment deadlines, or linking students to careers and employment services and specialist support if needed. Personal Tutors also love to hear about student successes and achievements, ready to write that all important reference to a student's future employer! We want our students to keep in touch so that they feel a true part of our community. We are here to help and we want to work 'together' to help students achieve their goals.
---
The University is closely monitoring the situation in relation to Coronavirus (COVID-19).
Our Coronavirus Response webpage provides regularly updated information for our community and visitors and links to external guidance from relevant bodies.
You can also support the COVID-19 Response Fund and help more vulnerable students during this critical time.

Latest posts by Professor Malcolm Kirkup (see all)