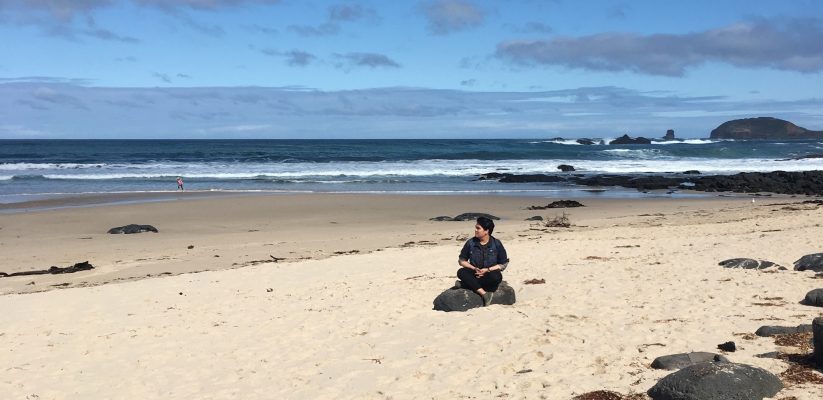 Christian is a BA (Hons) International Marketing student. During the 2016/7 academic session, Christian studied for a whole year at the Royal Melbourne Institute of Technology (RMIT) in Melbourne, one of our University-wide exchange partners.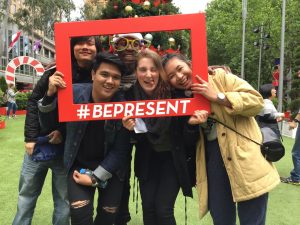 Why did you decide to study abroad?
Before going to University, I have always known that I wanted to experience living abroad, whether it was for a semester or a whole year. When I found out about the year exchange programme, I applied straight away, because it was a great opportunity and I did not want to miss it. Australia is more than half-way across the world, more than 10,000 miles away from my family, friends and completely out of my comfort zone. Going to Australia was probably the most nerve-racking and, at the same time, most exciting experience a person can go through in their lifetime.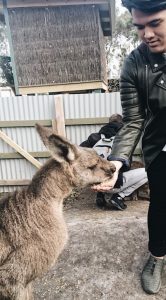 Can you tell us more about your experience at RMIT?      
When I arrived, I didn't really leave enough time for myself to process that I had flown all the way to Australia, as I had to attend my orientation the next morning. The orientation was an action-pack three days of activities ranging from being educated about the Australian culture, meeting new friends and a welcome party to visiting an animal sanctuary and a trip to Philips Island. At the end of each day, RMIT would provide us with free food and drinks, which was an added bonus! It was during my first weekend in Melbourne that I got the chance to fully settle in and, whilst spending some time by myself, I realised that this was going to be my new life for the next year. It was scary and I felt completely out of my comfort zone.
The hardest thing that I found in Australia was their public transport system. It was not like London, where there is a train every minute. Every time I was going somewhere, I had to make sure that I was ready at a certain time because missing a tram meant having to wait 20 minutes at the tram station. Miss the tram and you can for sure expect that you'll miss the train into the city and wait another 20 minutes – you can't imagine my frustration! But it did get easier and, as time went by, I got used to the Australian public transport and fitting in wasn't too hard at all because people in Melbourne are generally friendly and helpful.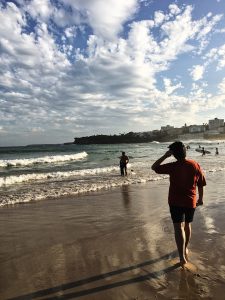 What would you say to someone thinking of studying abroad?
My year-abroad was an unforgettable and adventurous experience I will cherish forever! I will not forget all the beaches I visited, the road trip to Sydney and all its sights – it was so surreal. And all the great artistic cafes they have around the country and their striking picturesque coffee art and food. Australia has the best coffees ever!
The year abroad programme gave me the chance to learn new things about myself: I learnt about the importance to constantly keep learning, whether it is within your field or not. Learning about marketing and other new subjects not only greatly strengthened my knowledge and confidence in marketing, but it also provided me with a deeper understanding of the importance of the past and how it has affected our present, and how it will shape our future.  Furthermore, continuous learning is key to a marketer – as time change, trends, interest and constant innovation is always happening in this modern age. With that being said, it is easy to fall behind without constantly educating yourself because the value of the brand will decrease and become irrelevant.
I believe that going abroad has provided me with many benefits, it increased my self-confidence and independence and it gave me the break that I needed before going into my final year of university, for which it has fully prepared me. The best thing of all, I met a lot of great friends and our friendship will last forever.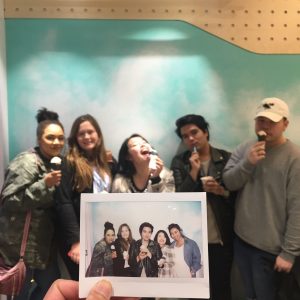 So, what do you think of Christian incredible experience? If you, like Christian, would like to experience life in a different country, please check out our website! Or drop us an email. And if you would like to share your story with us, please click here– we'd love to hear from you!
Latest posts by Monica Marie (see all)