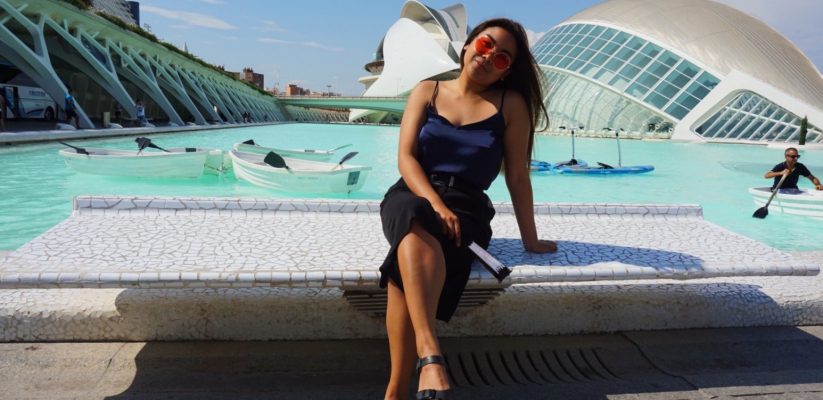 CJ is a student of International Business with Spanish who left for Valencia (Spain) back in September 2017 and will study at the Universitat de Valencia until June 2018. CJ has just finished her first semester and here's how she's been getting on so far. 
Why did you decide to study abroad?
Before I started applying for University, I knew I wanted to study abroad because I absolutely loved travelling and learning about different cultures. So, once I got into the University of Westminster, it was only a matter of counting down the days until I got to third year to spend an academic year abroad!
Why did you choose the University of Valencia for your year abroad?
Since I study Spanish as part of my degree, I was required to spend my year abroad in a Spanish-speaking country and out of the
4 cities available (Valencia, Barcelona, Madrid and Alicante), Valencia seemed like the best fit for me. In reality, Valencia is an absolute gem to live and study in – it's not too small nor is it too big! Prior to choosing Valencia, I already knew a few people who were from or have travelled to the city and I have heard nothing but praise. Also, not only is the city by the beach, but the University of Valencia is one of the oldest universities in Spain and is also in the top 5 of the best universities in the country. Therefore, it was an easy choice for me.
How are you finding the year abroad experience? What has been your most enjoyable experience so far?
I am currently half-way through my year abroad and so far my experience has been absolutely incredible. There have been several highlights of my time here so far, a few of them being my trips to Las Fuentes del Algar and Andalusia.
I went to Las Fuentes del Algar in late September when temperatures were still around 26-28 degrees Celsius, so a trip to some waterfalls was a brilliant idea. It took us about one hour and a half from Valencia and, when we got there, it was a short walk into the hills. I had never seen water so clear and blue before and the best part was that it was freezing cold – of course it was horrible at first, but it was exactly what you needed after being in the baking sun! I highly recommend visiting the falls, if you happen to be in the region of Valencia.
Another highlight of my exchange was a recent 4-day trip around Andalusia with a group of other Erasmus students. We visited 3 cities – Granada, Sevilla and Cordoba. I do have to mention that the journey from Valencia to our first stop, La Alhambra in Granada, was exhausting – we left at 12.30am and arrived there at 8am! But once we got into La Alhambra, it was all worth it! The park itself is vast and we spent 5 hours getting around the entire place. The architecture of all the buildings, particularly the palace, was stunning and is a good reminder of the rich history of Spain. The landscaping of the gardens was immaculate and nothing like anything I had seen before. The best part of this visit for me was climbing up "El Torre de la Vela" and seeing a 360 degree view of Granada, as well as some nearby mountains still covered with morning mist. It was breathtaking. However, my favourite city of that trip has to be Cordoba – with its winding streets and vibrant buildings. I definitely want to come back and spend at least a week in that city! I fell in love with the labyrinth of streets – so easy to get lost in them because there's always something interesting around the corner to catch your attention. For example, my friends and I stumbled across this building which housed several food stalls, one of which sold the best carrot cake I have ever had! Getting lost within those streets wasn't too bad because all of them led to the famous and interesting Mezquita-Catedral – which, because of its history, consists of a Mosque and a Cathedral!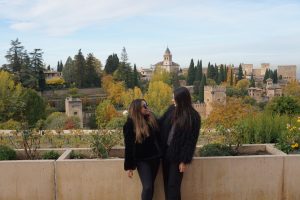 How are you finding the academic side of the exchange?
Studying at the University of Valencia has been challenging. The main difference that I have had to quickly deal with has been the amount of work I have to do weekly. At the University of Westminster, I have a deadline maybe once every 2-3 weeks or a month or even a semester. However, at UV I have a deadline every week – not to mention weekly and mid-term tests, too. Another thing is that every module here has a final exam and continuous assessment! I would say that the main thing that has made things a little bit more difficult for me is the fact that I have to study half of my modules in Spanish, as a requirement of my degree – this semester 3/5 of my modules were in Spanish. But, the great thing about Valencia is that there are loads of Erasmus students and most professors are extremely helpful. In a nut shell, of course you might find things are a bit more difficult, as teaching is different wherever you are in the world, but it is all part of the experience!
Which skills would you think you have gained or improved so far? 
I would say that the most improved skill of mine so far has been my communication in Spanish. The majority of locals in Valencia do not speak a lot of English therefore making communication very difficult. In the beginning, I struggled with speaking Spanish, as I wasn't very confident at all. However, after living here for a few months now, I have had to speak Spanish almost everyday with taxi drivers, post offices and even our local takeaway spot! Now I am much more confident in having a conversation with locals and sometimes I even forget how to say certain words in English, as I find myself thinking in Spanish!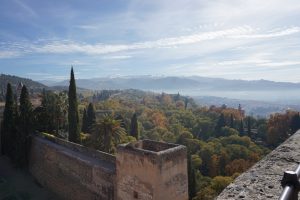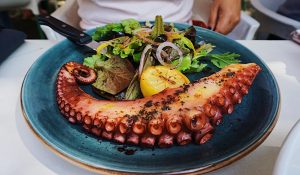 I also think that I have refined my time-management and organisation attributes. As I have a large amount of work to do on a weekly basis, I have had to balance this with travelling and other social activities too – which has been no easy feat! I would also like to think that I have become more adaptable since living in Valencia. Prior to coming here, I was already aware of the more relaxed lifestyle. However, it really is a different experience when you're living the lifestyle everyday! For example, a night out in the UK would begin at 9pm and clubs would close around 3am/4am but in Valencia this is the time that clubs start getting busy and the night doesn't normally begin until after 12.30am-1am! It will definitely be difficult re-adjusting to the lifestyle in England when my year abroad finishes!
What advice would you give other students considering applying for an exchange? What should students know before going to Valencia or Spain in general?
My top tip for students deciding on where to spend their year abroad would be to go to a place that you know the least about! If you throw yourself into the unfamiliar, you have the best opportunity to grow as an individual through all your new experiences, the culture you will grow accustomed to and the people you will encounter. Before coming to study at the University of Valencia, you should be aware that the majority of your new friends will probably be from other European cities, rather than from Spain because the population of Erasmus students here is really big and generally, unless you're fluent in Spanish, it's difficult to make friends with the local students here. Also, before coming to Spain, you should know that it does get cold here, so make sure you pack at least one winter coat!
What message would you like to pass on to students who are considering taking part in international opportunities?

 
My message for those who are considering whether you should go abroad or not is to JUST GO! This is a once in a lifetime opportunity for you to see more of the world and meet more people and learn from them and their experiences! Travelling is great, but I think that living in a completely different country for some time is even more valuable. The Erasmus organisations here in Valencia have a saying: 'Erasmus isn't a year of your life, it's your life in a year', which to an extent has been true for me and I'm certain it will be true for you too.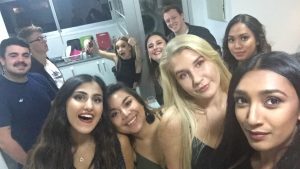 If, like CJ, you would like to experience living and studying in a different country, do get in touch with us! goabroad@westminster.ac.uk
Latest posts by Monica Marie (see all)