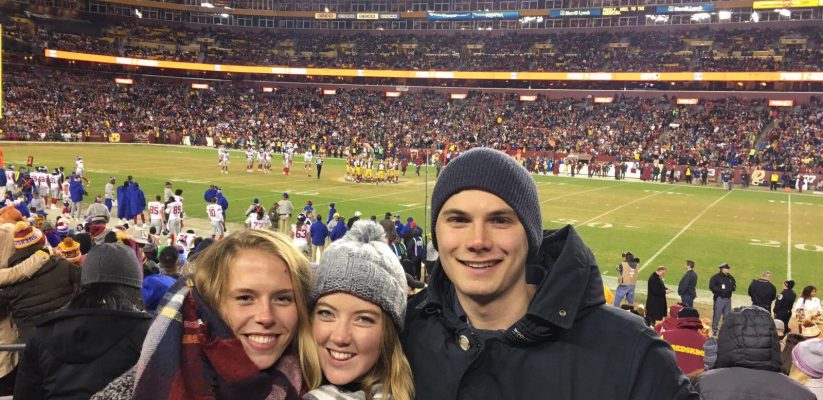 Mathilda is a student of BA (Hons) Tourism and Events Management. She spent the first semester of 2017/8 at George Mason University (GMU). GMU is one of the University of Westminster's brand new exchange partners and Mathilda was the first student to go on exchange there. Let's see how she enjoyed this amazing opportunity!
Why did you decide to take up the opportunity abroad?
I have always loved travelling and I think the best way to educate yourself in different cultures and learn more about yourself is by living an experience which is completely out of your comfort zone. When I graduated from High School in France, I knew I wanted to discover other parts of the world before I moved to London to start university. I took a gap year and travelled to the Seychelles and Australia and had the most amazing time. When the opportunity to take a semester abroad was made available, I knew that it was exactly what I wanted to do and I was looking forward to seeing what destinations were an option.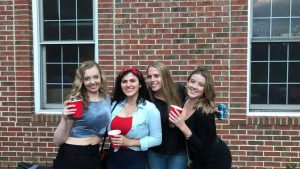 Why did you choose this opportunity and location?
My semester abroad was at George Mason University. Originally, however, I had applied for the University of Canberra. When that didn't work out I was offered a place at GMU – I was the first student from Westminster to go to this university! I was a bit hesitant at first but then, when I researched the university, I couldn't have been more excited about the prospect of living on an American campus and discovering the US.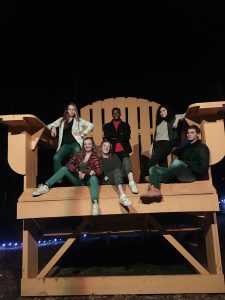 What did you find the most enjoyable, most challenging during your exchange?
My experience was incredible! I had the most amazing time, I made the most of every opportunity I was given, was so warmly welcomed, and made incredible friends, whom I am still in contact with. The most enjoyable part of GMU was the lifestyle: it was very relaxed and everyone was extremely friendly. It was completely different to my life in London, which was really nice for a few months. The most challenging aspect was the different style of working: at times the classes were a little bit like being back in High School with some classes including homework, small quizzes throughout the semester and in general more work. However, in my opinion, the work was easier than what we have here. As I said, university life was very relaxed and it was a bit like high school. You really do fall into a group and a routine and everyone knows each other, which is nice. Moreover, you can make up your own timetable depending on your classes, as well as there being so many clubs and associations you can join.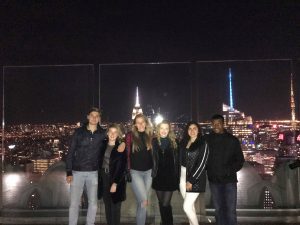 What graduate attributes and transferrable skills you have gained or enhanced as a result of this experience?
The skills I have gained have most definitely been inter-personal skills. Upon arrival I didn't know anyone and I had to adapt to a new lifestyle fairly quickly. I developed confidence as a result of the abundance of people I met on a daily basis and I became more enthusiastic as everyone there were always so excited about everything they would put their energy into. I became more organised and better with time management, as the working style was so different and I had to make sure I fit all of the travelling and school life activities I wanted to participate in. Teamwork was an essential part of the education and it really helped me improve in that area and be more flexible with my work.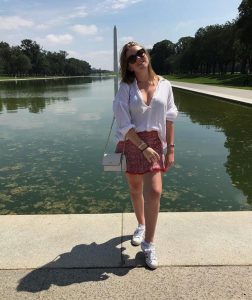 What top tips or advice would you give other students considering a similar opportunity? What should students know before going to your host organisation, city or country
The main tip I would give to anyone considering a similar opportunity would be to absolutely go and do it! You learn so much about yourself and about places you may never have a chance to spend time again and it will be an incredible experience you may not get again. For a student going to George Mason University, I would say keep in mind it is nothing like your city life style in London, it is very relaxed, very casual and you feel a little bit like you're in a bubble, but the students and teachers make you feel really welcome. Moreover, the majority of the students are from the same state as the university so when they find out that you are from another part of the world they will be even more excited to get to know you.
Additionally, make sure you are organised in a timely manner before you go abroad and don't leave things such as your visa and flights till the last moment. Most importantly, make the most of every opportunity given, go to all the sport games, different cultural festivals and travel as much as you can around the country.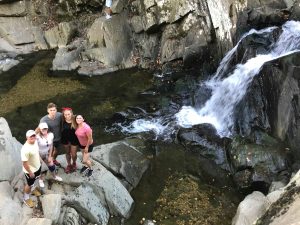 What message would you like to pass on to students who are considering taking part in international opportunities? Why would you recommend international opportunities to other students? How would you convince them to complete a similar activity?
To students contemplating to go abroad I would say to think how much fun you will have on your experience, how much it will change your outlook on life and the world and it is something that you will remember as a once a lifetime opportunity. I recommend international opportunities because it makes you more independent, changes your outlook, you meet incredible people and its such an incredible opportunity for your future career – you never know what opportunities you may get if you don't explore the world. I would convince a student to complete a similar activity by reminding them that it is essential to grab every opportunity you have in life and just think of what amazing professional, educational and personal benefits you will achieve from such experience.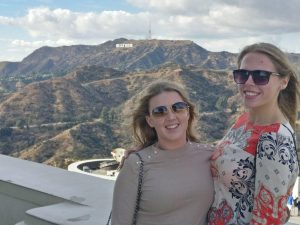 Latest posts by Monica Marie (see all)