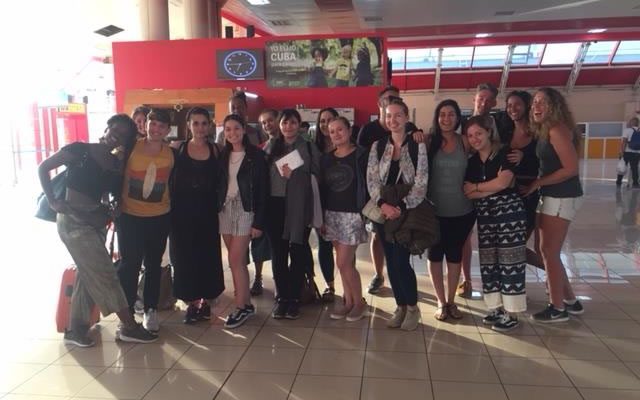 The Department of Modern Languages and Cultures undertook a field trip to Cuba in April 2018. The trip was organised by Nelson Gonzalez who, together with Olga Nunez, took a group of 25 students (20 students from the Faculty of Social Sciences and Humanities and 5 students from the Westminster Business School) to spend eight days in Havana. The trip was made possible thanks to funding received from the Quintin Hogg Trust.
Whilst in Cuba, students enjoyed a varied selection of activities that focused around an intensive study programme delivered by a local language academy who ran lessons in Spanish language and Cuban culture and history every morning at the residence where the group were staying. These daily lessons were complemented by cultural and leisure activities in and around the Cuban capital in the afternoon. Amongst the activities organised during the stay was a visit to ESTI – a translation and interpreting service – with whom the department is exploring links for possible internships and employment opportunities post-graduation.
We have asked for feedback to one of the students who took part in this amazing opportunity and here's more about it.
Why did you decide to apply for this opportunity abroad?
I have always seen travelling as one of the most eye-opening activities one could possibly have, therefore going on this trip to Cuba seemed like the perfect opportunity to further get out of my comfort zone and widen my horizons.
As one can imagine, Cuba is a rather unique country and visiting it had always been on my bucket list. Yet, due to the fact that it is very different to what I am used to, planning a trip there would not have been that easy. A big advantage was that one of our Spanish teacher is Cuban. It was thanks to their help that the trip became a reality and we were able to expose ourselves to the culture of this Caribbean nation.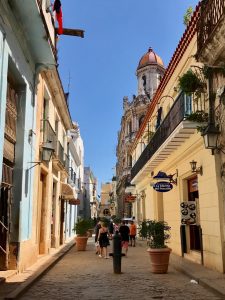 Please comment on your overall experience What did you find the most enjoyable and most challenging?
One of the most enjoyable parts of the trip was learning about the mentality of the locals – very down to earth, friendly and willing to help, something you may not always see in other parts of the world. We were introduced to the culture of salsa, had classes aimed at showing us the everyday life in the country, including food, films, history, etc. Another great part of the trip was a visit to a tobacco factory where world-famous Cuban cigars are made. It was a truly unique opportunity to be able to witness the manufacturing process in person.
Needless to say, the life in Cuba is totally different to that in the UK and it would be simply wrong to try and draw any comparisons.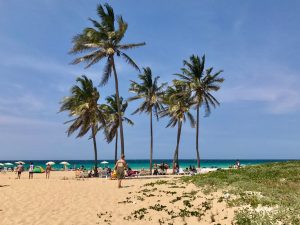 Which graduate attributes and transferrable skills do you think you have gained or enhanced through this study trip?
One of the main advantages of having gone on this trip is that it helped me improve my Spanish which will be a big plus as soon as I finish uni and enter the job market. Additionally, it helped me better understand Latin America (or at least part of it). Since the continent is growing and is becoming increasingly important internationally, this knowledge will help me to better settle in the world of tomorrow. Finally, being in such a different environment helped me to further develop my adaptability, critical thinking and communication skills.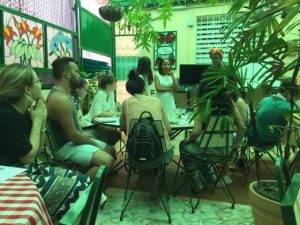 What top tips or advice would you give other students considering a similar opportunity?
The main tip I could give to other students is that they should prioritise taking part in international opportunities whilst at university since these are the things that will matter the most later in life and will create some of the greatest memories to look back at. Having some knowledge about the country/culture before going there is definitely a plus, but even without such prior knowledge one can learn a lot during field trips and other overseas opportunities.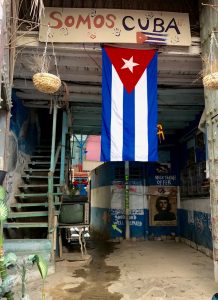 Latest posts by Monica Marie (see all)