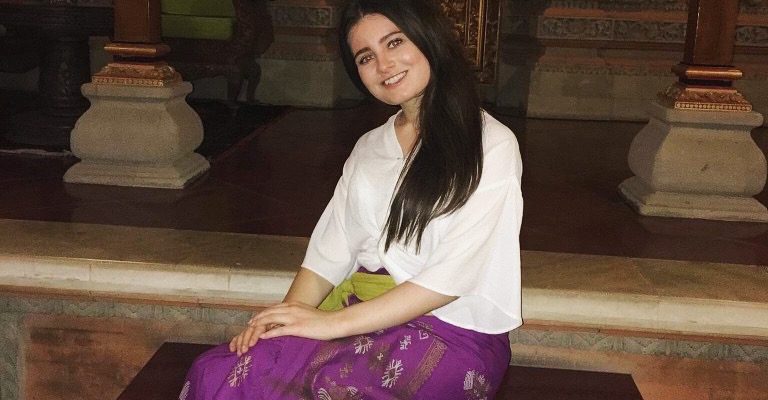 Alisha, one of our Psychology students, took part in a life-changing month-long internship in Bali, Indonesia. The internship was provided by SLV.Global, an organisation that offers mental health volunteering for students in India, Bali and Sri Lanka. Here's all about Alisha's experience!
Why did you decide to take up this summer internship in Bali?
I wanted to help change the perceptions and ideas that many people in the East have around mental health. SLV.Global are becoming well known in the village and people are finally recognising what they do, which slowly helps remove the stigma surrounding the topic. I wanted to contribute to this change and help, which I feel like I have done. I also wanted the opportunity to use the knowledge that I had gained from my studies and apply it to real life, where I can help people who need it most. This placement would give me the chance to work with a variety of people, from children to people with schizophrenia, therefore helping me to see what I most enjoyed and giving me experience with a wide range of people. Most of all I needed something which would challenge me and push me out of my comfort zone, which this experience definitely did.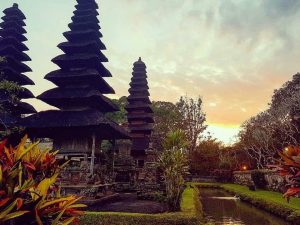 Tell us more about the internship and what you did whilst in Bali!
The first week was a training week where we were trained by counsellors and psychologists who gave us a lot of information on the culture and the East's approach to mental disorders. At the end of the week I went on a Jungle Adventure break, where I could interact with the rest of the team before the hard work began. Every Monday morning I would have a workshop which this year included meditation, self love and hypnotherapy – all workshops were all run by professionals. I would then have five hours of session planning in the afternoon, during which my group and I would prepare for our upcoming projects. I was waking up at 6.30am most mornings to be ready for my first session, which usually started at 9am and lasted for a few hours. I would then come back to the village for lunch and prepare for my afternoon session with my group. During the weeks I was running sessions at a centre for autism and ADHD, a rehabilitation unit for schizophrenics, an orphanage and a psychiatric hospital, which I felt very privileged to be working at, as SLV Global are the only outside organisation who are given permission to work there! I was also teaching children English in the village every Wednesday afternoon which I loved. The weekends were a time to relax and explore Bali where there is so much to see and do, such as the rice fields, waterfalls, white sandy beaches, volcanoes, temples and plenty of parties!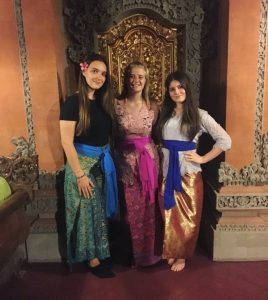 How did you like the programme? What did you find the most enjoyable and most challenging? Tell us about all the differences you discovered. What did you miss the most about the UK?
The whole experience was incredible and one I would definitely recommend. The friends I have met on this placement will be friends for life and being able to live in a Balinese village for a month gave me a huge insight into their culture, something I would not gain if I was to only go on a holiday there. Despite how amazing the experience was, it did not come without challenges. I think the most difficult aspect of it was finding time for myself; I'm a people person but being surrounded by people everyday all day for a month was a lot harder than I thought. I didn't get a huge culture shock as I knew what to expect, however, it is incredibly different to anything I have ever experienced. The majority of Balinese people are Hindu and wake up early to prepare offerings which are placed outside their homes and on the streets. Many are very spiritual and superstitious; I definitely would never find people in the UK telling me I now have good luck because I have bought a piece of clothing from them!
Balinese people are some of the loveliest people I have ever met and will go out of their way to help you in whatever way they can, especially my homestay parents who were always checking up on me. Being quite a spiritual person myself, I really felt at peace whilst I was in the country. I think the only thing I missed about the UK was the food because I am a fussy eater and I didn't like the Balinese food!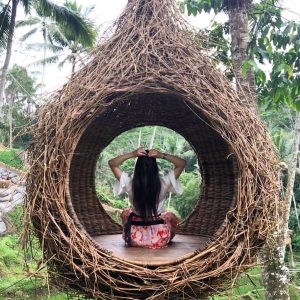 What graduate attributes (team working, planning and organisation, project management, leadership skills, adaptability, cultural awareness, negotiation skills, etc.) have you gained through this experience? Have your transferrable skills (critical thinking, problem solving, resilience, your global outlook and communication, etc.) improved? Tell us more about it!
I was working in different groups every day with people who had a range of different personalities, which has definitely made me more tolerant. Such differences made me realise the importance of communication in teams to ensure that everyone in the group can understand how others work and cooperate rather than clash with one another. It has also increased my problem solving skills as there were many situations where I had to quickly think on my feet, for example, I could never be certain whether the service users would engage with what I had planned for them and, in situations where they didn't, I had to quickly think of something else to do with them. The greatest attribute this placement has given me is making me more culturally aware and working with their beliefs on mental health rather than imposing my Western ones on them. I have definitely come to really understand the concept 'West isn't always best'. For instance, before I went to Bali I didn't agree with the idea of referring mentally ill people to a spiritual healer. However, after speaking to one, I have realised the impact some of them have had on patients. Just because we don't do this as a form of treatment in the West, does not mean it is not just as good as the therapies we use!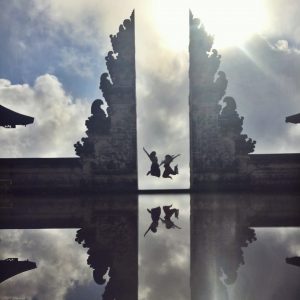 What message would you like to pass on to students who are considering a similar opportunity?  Is there anything they should know before going on a mental health placement with SLV Global?
Be prepared for a lot of hard work as it isn't a holiday. The placement was expensive but once you arrive in the country everything is very cheap so don't let the price put you off. After all you gain invaluable experience which I don't think you can put a price on. Make sure you do a lot of research into the placement you want to do and plan well in advance!
Any international experience you take part in will be a once in a lifetime one! It is so important to learn the perspectives that the East have on your field of study, particularly if you're studying Psychology. It will also most definitely make you more employable when you graduate, not just for the above reason, but also because of the skills you will quickly develop when on an overseas placement. You will also have the time of your life exploring a new country and meeting a whole variety of people from around the world. What's not to like?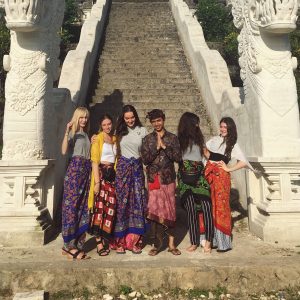 Any interesting experiences you would like to share with us?
Although I was only working with service users for one month, I did see small changes after I had finished working with them which the next volunteers will help to enlarge. There was an 8 year old girl who was mute, but was able to fully understand everything I said to her and was very intellectual for her age. During one of the sessions I had with her, she said the word 'open' to me and it was the most amazing thing because she had never spoken! There was also a woman who had schizophrenia in the rehabilitation unit who would never engage with anything we did, but on the very last session I had with her, she fully engaged with the activities and had the biggest smile on her face after! It's the little improvements like these that make the experience so incredible!
Would you like to share your overseas experience with us? Tell us your story!
Latest posts by Monica Marie (see all)