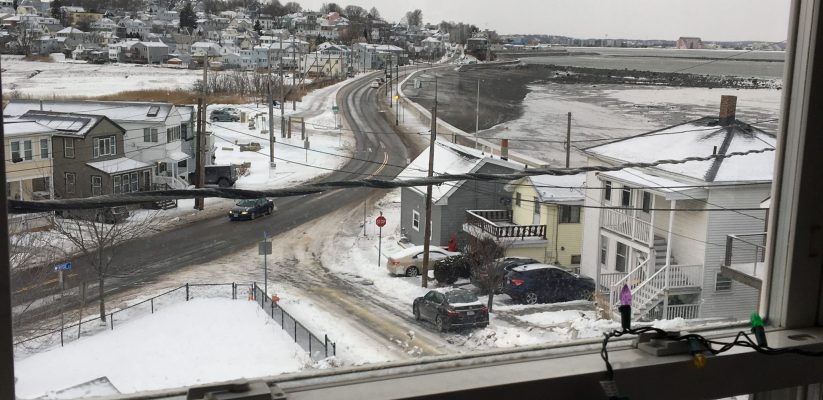 So here I am in Boston as a student at last! I've always wanted to come here as a student because Boston is the-seat-of learning…never have I seen such a huge concentration of universities in so few square miles. But first before I share all the juicy stuff about my new home for 4 months, in this first blog I just want to share 'about my journey' how I got here … Yes – coming to America part 2.
So, it is so different to have to come to America again (for the first time on an exchange student visa), it's such a different experience…I have to say from the US embassy in London to landing at Logan airport, and all the bits in between – it's been a roller coaster ride of emotions, downs and lows, highs and triumphs! When you are waiting every day for you documents to arrive, then you book your appointment to buying the ticket; let's just say, I have officially decided to become a study abroad ambassador (for future students coming to Suffolk University) let me know if I can help you so you don't have to go through same pitfalls (silly mistakes and oversights I made).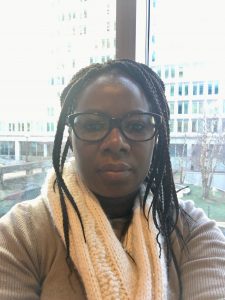 Whatever the challenges, the cherry on the cake was arriving in Boston yesterday to a whole new culture and people. It is so heart warming to find such kind and helpful human beings still exist on God's green earth. I have been so touched about how Bostonians are so warm and friendly and ready to go above and beyond helping a total stranger (whether you ask or just look lost). I have a whole list of things that have occurred that I feel so happy I am here about and nowhere else in the world. The streets are full of amazing selection of cafes, and best of all Trader Joe's and Whole Foods are always around the corner. Be it seeing those American oversized trucks like the Coca-Cola semi truck or just the EMS sirens or fire trucks doing their jobs – it's so much fun! Today I had a bagel and cream cheese for breakfast at Peet's Coffee… The atmosphere was magical. I took hops and rides on the Greenline in Brookline and Jamaica Plain…a very seamless day that started with getting my Links weekly travel card (note to self: remember to get monthly on the 1st of each month), then off to Verizon (ps. most of them open at 10:00 a.m – so laid back) to get my sim card (p.s. got a PA tour guide to go with my prepaid plan). Dexter not only kindly helped me to get to a salon his family goes to in JP, but he spent time finding my route and guiding me there all the way!  Got to doing my hair and feeling so blessed and productive – well until an estate agent stood me up and didn't show for my apartment viewing appointment while I waited for 15 minutes in 3 degrees cold weather – ouch. Maybe Realtors are the exception to the rule of nice Bostonians!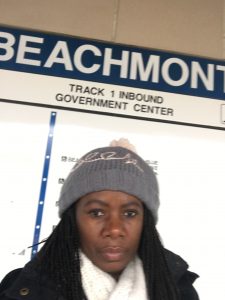 Finally got back to my hotel and searched for more apartments as each one I had reserved to view was taken before I could view them (high demand in Boston real estate). So in the end after going through Off Campus Housing and Spare Room for 3 hours to no avail, I resorted to AirBnB – where I managed to book for a week apt in Somerville just to buy time for the hunt! I may have to move weekly, but heck am open to it as part of my adventure to live in different parts of Boston.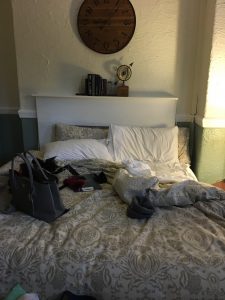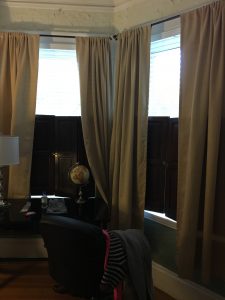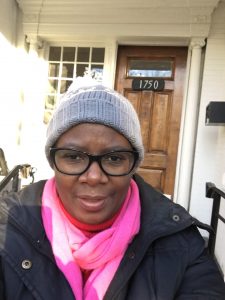 Anyhow – I am tired now – still on GMT time and its only 9 pm EST but my body clock feels like it is 2 a.m so does my laptop clock still say so too! Good night UoW alumni. Good night good people of the Commonwealth of Mass. (Boston)…
Lots of love from my Beacon St hotel room in Brookline,
Jennifer xoxo
Latest posts by studentatlast (see all)