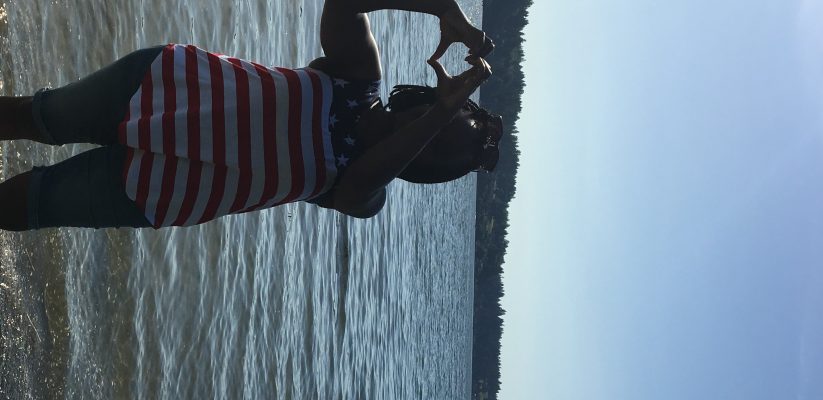 #LondonCalling. Hello. This was my last pic in the USA, taken on the beautiful on the shore of West Bay in Olympia, Washington … say what? Thought you were in Boston, MA?!? – you ask… Well, well, yes, I was for four long wintry months! However, in my last-ditch attempt to avoid coming home sooner, after I completed my final in-class presentation, I took an unpaid job to baby-sit for my family in Seattle!
So on May 1st (exactly 8 days before I was due to fly to London) I grew cold feet and literally jetted out of Logan airport on Alaskan airlines (huge leather seats, I must add) and took a 5-hour detour into the very opposite direction to London – heading to the upper North-West part of the USA and landed at SEA-TAC airport relieved and scared of what I had just done…
Filled with adrenaline and fatigue from the super intensive study plan, presentations and exams that preceded my last two weeks at Suffolk, I was so ready to just come and chill in the capital of Washington, Olympia, nestled about an hour away from the airport. Luckily, I brought some great weather with me! So, I stayed in WA for one whole month before I returned to London on June 4th … and this is where the true story began: The reverse culture shock!
Coming back home I was filled with so much excitement; looking forward to my bed, food and all. Well, whereas the bed and food delivered on its promise – after 5 months of missing my California King bed and, of course, my fave Simply M&S food – I was in shock to find everything seemed that much smaller at home. I did not recognise my own kitchen sink, bath tub, street lanes! Plus, I had to re-learn how to squeeze my car towards the left curb and not drive on the 'right-side' – no pun intended. The funniest bit is nearly 30 days later I am still saying dollars and calling my local village down-town.
So of course I was missing the many 'Go Big or Go Home' American super-sized everything. I started to wonder what in God's name I was doing being back home so quickly and was filled with remorse nearly every day for the first 2 weeks! From talking to shop-keepers here … actually I just remembered, I have to warn you that Bostonians are super warm and friendly people: they will ask you to repeat your sentences so they can enjoy your beautiful English accent literally (lol)! Sorry, I was saying, I was in so much shock about how different things are back home: from talking to shop-keepers or opening doors (we push in – they push out) in the village, to turning on the light switch in the opposite direction in the evenings, my life had been turned upside down in reverse order literally! It's taken me almost a month to re-acclimatise and feel 'normal' again.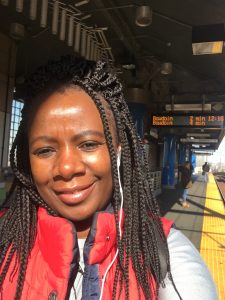 Would I do it over again? (M'mm lemme think…) Of course, I would duh! But I would do it differently. Here are my top 10 tips for those of you thinking of going to Boston… Feel free to contact me on Instagram or Twitter @iamjennash should you need more info!
Budget for Uber (lots of snow delays on MBTA)
Bring your winter snow boots & brolly – It snows and rains a lot
If you can, stay in an Airbnb in these burbs around East Boston rather than the city! Most people paid $2,000 p/m for a shared apartment with bad un-caring landlords in downtown Boston when I paid $750 p/m with a great host and an ocean view (downside was the 20 mins walk to MBTA station (but it's only $84.25 p/m unlimited travel anywhere within Boston MBTA – huge bus and train connections.
Get a Charlie Card and load it up by 1st of every month – cannot be loaded any other day! Or else buy a weekly at $25 (includes surcharge).
Money matters: (a) Suffolk University DOES not take card payments for your school payments. You need a local bank account to pay by electronic check. Santander is really good – great customer service and has 3 branches around SU campus – but it's not affiliated to the UK one so you have to open a USA- Santander account. Or else it's REALLY expensive to wire money to them – circa $25 fee for each  transaction. Plus you need US dollars every day, it works out cheaper than using your ATM card for local purchases as the £ to $ rate fluctuates every day. (b) Research medical insurance before you fork out $1700 to SU as you could get a better deal – check also if you are eligible to claim it back from SFE if you're eligible.
Bring sensible shoes (SU campus is spread out like UoW) but harder to walk around in between buildings as mostly snowed in and up-hill!
Enjoy Boston! Lots of FREE things to do! (checkout Time Out Boston 
Sign up and check your emails for Home Away From Home HAFH) events (I went to Fenway Park and watch a Red Sox game, Went bowling and loads of dinners)
Buddy-up with a HAFH host /hostess – It's easy to get lonely in a crowded city
Bundle up for winter (it gets cold) but lots of Starbucks on every corner
I hope this helps you plan and look forward to your study abroad adventure! But mostly remember to take an open mind and a fun spirit – you will be fine.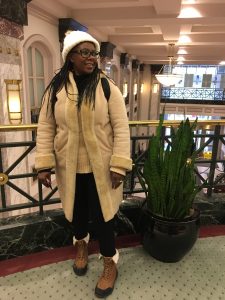 Latest posts by studentatlast (see all)