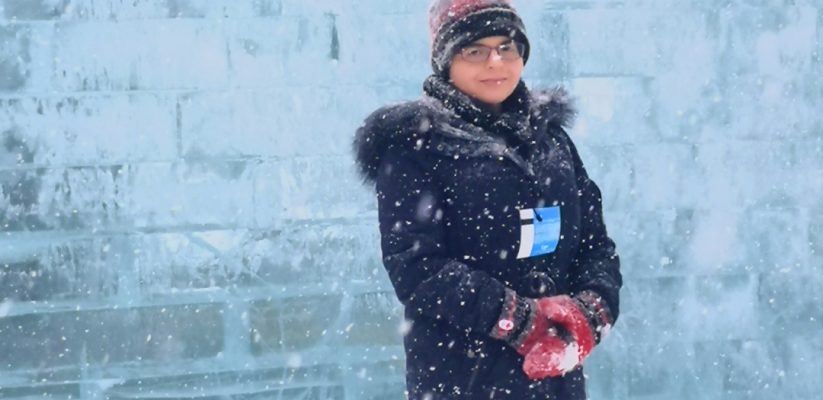 It's been a few months and I'm about halfway through my work placement in Quebec. There have been a lot of changes to get used to; daily life differs in many ways compared to London! These are just some examples:
Weather
I was naturally expecting to see snow; it's one of the first things that come to mind when you think of Canada. However, I didn't imagine seeing a white landscape just one day after Halloween! I was sure we still had at least a month before winter came.
Despite my surprise, the cold temperature was somehow easy to adapt to. My family thinks I'm crazy when I talk about how warm I feel at -5 degrees. Yet it's all relative! Since the weather regularly dips to -25 degrees, anything warmer is a nice break!
As I live in a town, snow is shovelled out of the way every time it falls, so I'm not worried about being snowed in. The problem is the ice. When the temperature rises above 0 degrees, then falls back down, there is a dangerous sheet of ice covering the ground. For people in a large SUV or pickup truck, this isn't too big a deal. For those of us walking or driving smaller cars, however? It's hell. If I plan to leave the house with my friends, there's always a chance that we will cancel because it's simply too dangerous to leave the house.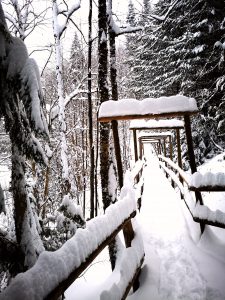 Size
Canada is the second biggest country in the world. That still isn't enough warning for just how big it is. For example, the distance between my city and Vancouver is about the same as London and the coast of Mauritius. This means that anything beyond a weekend trip to the nearest large city requires a lot of planning. Public transport exists, but not to the same extent as Europe. You might as well take a train to Moscow from London than travel by train across Canada.
My new home also feels different because of this scale. When I was told that I would live in a town of 30,000 people, I imagined something similar to Windsor in the UK. I thought I would be able to get wherever I needed within a 45 minute walk. That is absolutely not the reality. People are much more likely to have large houses with even larger front and back yards. Streets are wider and buildings are rarely attached, or even close, to each other. Getting from one end of my city to the other would take at least a three hour walk.
Language
Even if Quebec is statistically the most bilingual province in Canada, the likelihood of hearing English lowers significantly outside of Montreal and Quebec City. In my town, English is almost never spoken. I have the option to receive all of my legal documents in either of Canada's official languages, but when talking to my accountant, the police or a waitress, English isn't an option. This is a benefit to me since I'm in Quebec to improve my French, but it could throw others off if they expected a bilingual province to be, well, bilingual.
The Canadian French accent does still confuse me at times. Admittedly, I do live in a part of the province that has a notoriously thick accent, so the odds are not in my favour. An upside to this is that it has ignited conversations about the history of Quebec, as a Francophone region historically separated from the French Empire. There are some fascinating explanations for why Quebec French is so unique as a dialect.
I'm still learning new things all the time and this is not an exhaustive list of things I've discovered. As the snow piles up, I'm hoping for more opportunities to try new activities and see more festivities!