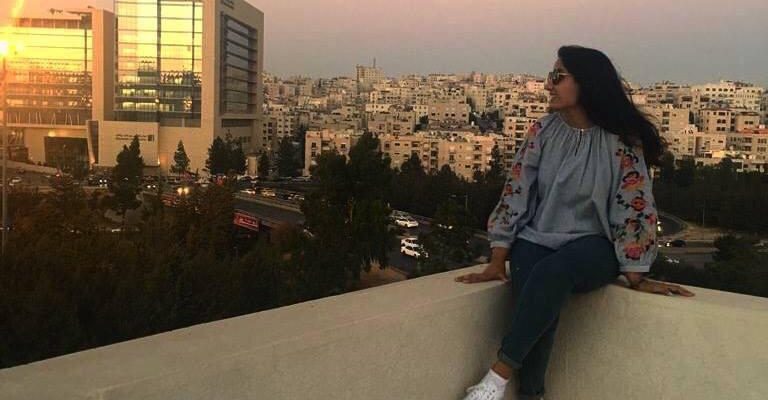 Last year I decided to embrace the opportunity of studying abroad for a year as part of my degree studying Arabic and International Relations. Family and friends questioned me with why Jordan? Quite honestly, I was thinking the same, but I was determined to take advantage of this change! 
In September I travelled to Amman, Jordan and started the first semester of two studying at the University of Jordan. The past two semesters have been incredibly eye-opening. I have had the pleasure of making friends from all over the world, and have found a new family in my classmates who I knew very little about, despite sharing a classroom for two whole years! Jordan is such a unique place in the Middle East with beautiful landscapes, amazing history, and is a great place to practice and improve speaking Arabic. The coffee culture in Amman is great and Jordan is known for the amazing sites of Petra, the Dead Sea and Wadi Rum (star gazing here is indescribable!). These sites are often described as 'once in a lifetime opportunities' and I couldn't agree more! 
Just before the start of the midterm exams, during the second semester, I travelled to Palestine via the King Hussein Bridge (Allenby Bridge) that connects Jordan to Palestine with three other students from Westminster: Tom, Safiyah and Sarah. Witnessing the trauma and hardship Palestinians and those who are against the Israeli occupation made me confront my privilege in many ways.
As a part of the visit, I filmed across the four days and created a video log, which is attached here below:
Death tolls and statistics are not just numbers – no matter how much we are conditioned to scroll past news articles or skim read painful moments in history. A few meters from Al-Aqsa Mosque, many people when in conversation prayed for the freedom of Kashmir. For me, these were beautiful moments of the whole trip as members of my family are also living under occupation in Kashmir. The most important thing that I learnt on this journey is that Palestine should not be defined by its occupiers. It is a land bursting with beauty and the most generous people I have had the privilege to meet.
Living in Jordan has shown me that learning a language is best when immersed into the everyday life of the city and the people. I have always been a firm believer in the notion that travel is the only thing that makes you richer and after spending time in Jordan and Palestine my beliefs are set in stone!
Reflecting on the past year, I can truly say living in the Middle East has been an amazing and beneficial experience – I highly recommend it!
Latest posts by Monica Marie (see all)