Members of the Active Travel Academy are primarily based at UoW, although we work with national and international colleagues associated with the centre, both inside and outside academia. In 2021 our visiting fellows were Tiffany Lam, Dulce Pedroso, Akwesi Osei, and Ashley O'Callaghan. We host a collaborative interdisciplinary international open access journal, Active Travel Studies.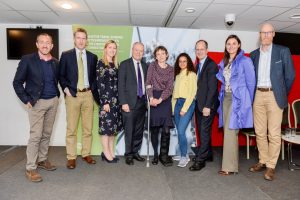 The Academy's Director is Rachel Aldred, Professor of Transport at the University of Westminster. Rachel has fifteen years' experience of researching active travel, and has made contributions to the field in areas including conceptualising and calculating active travel potential, developing methods for evaluation research, near miss studies, applying epidemiological methods to active travel injury risk, and exploring cultures of active travel, including processes of stigmatisation and marginalisation. We are also privileged to have Laura Laker working with us. Laura is a journalist specialising in urban and active transport.
The ATA hosts a range of research projects, with projects funded by organisations including the National Institute for Health and Care Research, Department for Transport, Transport for London, KR Foundation, Road Safety Trust, and Impacts on Urban Health.
Contact us: activetravelacademy@westminster.ac.uk
University of Westminster 309 Regent Street, London W1B 2UW General enquiries: +44 (0)20 7911 5000 Course enquiries: +44 (0)20 7915 5511 The University of Westminster is a charity and a company limited by guarantee. Registration number: 977818 England