Members of the Active Travel Academy are primarily based at UoW, although we work with national and international colleagues associated with the centre, both inside and outside academia. In 2020 we had four visiting fellows: Nancy Smith Lea, Denver Nixon, Farzaneh Bahrami, and Amy Lubitow, and additional visiting collaborators including Simon Cook, and Francisco Paillie Pérez and Ximena Ocampo Aguilar from Mexico's Derive Lab. In 2021 our visiting fellows are Tiffany Lam, Dulce Pedroso, Akwesi Osei, and Ashley O'Callaghan. We have set up a collaborative interdisciplinary international open access journal, Active Travel Studies.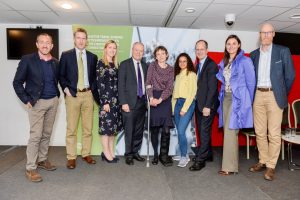 The Academy's Director is Rachel Aldred, Professor of Transport at the University of Westminster. Rachel has ten years' experience of researching active travel, and has made contributions to the field in areas including conceptualising and calculating active travel potential, developing methods for evaluation research, near miss studies, applying epidemiological methods to active travel injury risk, and exploring cultures of active travel, including processes of stigmatisation and marginalisation. We are also privileged to have Laura Laker working with us. Laura is a journalist specialising in urban and active transport.
Members of the Academy based at the University of Westminster include:
Tom Cohen, Luz Navarro Eslava, Irena Itova, Guy Osborn, Matthew Morrison, Michael Newell, Carly Wood, Epaminondas Kapetanios, Ersilia Verlinghieri, Krystallia Kamvasinou, Jeffrey Ferguson, Pieter Verdegem, Linda Clarke, Anastasia Angelopoulou, Andreas Philippopoulos-Mihalopoulos, Dan Greenwood, Nina Smyth, Megan Sharkey, Holly Weir, Johan Woltjer, Mengqiu Cao, Melahat Sahin-Dikmen, Lorna Stevenson, Asa Thomas, Athena Brook, Kate Bartlett, Katy Rodda.
Contact us: activetravelacademy@westminster.ac.uk