Students on relevant Master's programmes at the University of Westminster have the opportunity to carry out their final research dissertations under the auspices of the Active Travel Academy. See below for some examples of their work.
Kate spent many years working in financial services before deciding to pursue her interest in active travel professionally and academically. She worked for 3 years on cycling projects for the London Cycling Campaign and Mind in Tower Hamlets and then undertook the MSc in Transport Planning and Management at the University of Westminster. Her dissertation investigated how COVID affected cycle commuting in the UK. Her research interests include the combining and variation of modes used for the various travel purposes and how this affects the potential for cycling. She will be investigating this area in her PhD at the University of Westminster.
Sobia Chaudhry's work experience spans a variety of sectors including Information Technology, corporate sales, and disaster response work via international aid organisations. She is currently working at a London Local Authority in the Spatial Planning team as an Infrastructure Officer. Passionate about health and well-being for all and recognising the challenges facing city transport planning, Sobia's dissertation focused on understanding the barriers and planning policies that prevent Muslim women from cycling in London. The research established that there are barriers to cycling amongst Muslim women, founded largely on cultural and religious beliefs at family and community level. The paper recommended that effective and strong leadership and collaborative planning can address cultural barriers which ultimately encourage all citizens to contribute to the Climate Change agenda whilst also becoming healthier through active travel.
Dissertation: Cycling Amongst Muslim Women in London: Barriers and Policies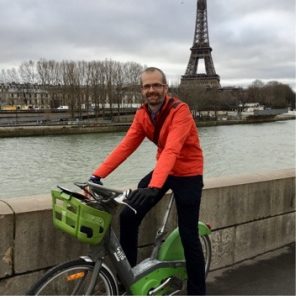 David Fevyer has a background in both English Literature and Technology Enhanced Learning; his doctoral thesis examined representations of climate change in contemporary fiction. He is passionate about active travel, and after several years of local advocacy work in Bournemouth undertook the MSc in Transport Planning and Management at the University of Westminster. His dissertation focused upon how fatal collisions involving bicycle riders and pedestrians are reported in press coverage. His research interests include the cultural representation of active travel modes and how this influences public option and political action, and the use of data in local advocacy and public communication.
Dissertation: Cycles of Violence: Analysing media discourse in the newspaper reporting of bicycle users and road fatalities
Katy Rodda's MSc research project focused on family cycling experiences. Following her postgraduate studies at Westminster, she is working in the area of inclusive and accessible active travel, with key interests in young peoples' independent mobility and Disabled peoples' active mobility.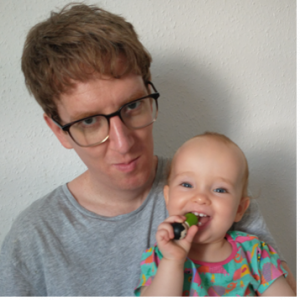 Michael Tisdell lives in Lewisham, South-East London, where he has been active for some time as a local campaigner for safe cycling. He is particularly interested in how the dominant concepts and assumptions underpinning transport policy and practice have formed over time. His dissertation examined approaches to the design of existing mixed-use streets, interviewing practising street designers from a range of built environment professions and exploring the interrelation between urban design and transport. He is currently developing new research with Professor Phil Goodwin on Low-Traffic Neighbourhoods.
Dissertation: Where the rubber meets the road: approaches to the redesign of urban mixed-use streets
University of Westminster 309 Regent Street, London W1B 2UW General enquiries: +44 (0)20 7911 5000 Course enquiries: +44 (0)20 7915 5511 The University of Westminster is a charity and a company limited by guarantee. Registration number: 977818 England