We are developing interdisciplinary research proposals in a range of areas, and have various projects on the go. These include: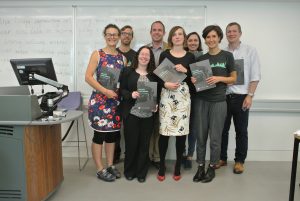 Examining experiences of cycling in Mexico City – see here for bilingual report & video.
Project Pedestrian: Laura Laker's project on pedestrian deaths on footways (pavements) and verges.
The Bike Radar Project: a collaboration with colleagues in Computer Science to collect data on passes/interactions with other vehicles.
A Virtual Reality project in collaboration with colleagues in our XR Labs to create a prototype cycling simulator
Cycling injury risk in relation to the route environment, a case-crossover study funded by the Road Safety Trust
Near misses, including in relation to route environment factors
Evaluation of smaller and larger streetscape interventions, especially their impact on active travel
Temporary carfree spaces
Driving cessation
Cycling with children
Media representation of pedestrian and cyclist casualties
Using mobile methods to explore street interactions and inequalities
Carfree Megacities
Fix Your Bike Evaluation: An evaluation for the Department for Transport of their Fix Your Bike voucher scheme, being delivered in collaboration with Transport for Quality of Life. This will help the Department for Transport to understand people's experience of receiving the Fix Your Bike vouchers and to understand its impact on personal travel, to assist with the design of schemes to support cycling in the future.

We have so far (since the ATA started in Autumn 2019) obtained funding from the Department for Transport, the KR Foundation, and Transport for London for some of this work.