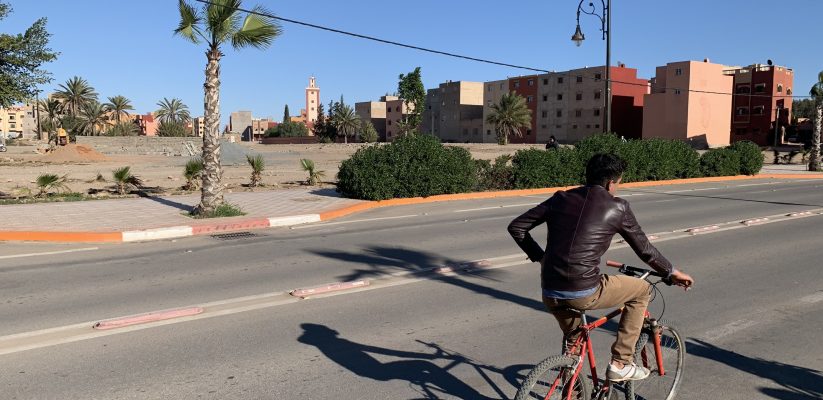 Water: Designing in super wet and super dry contexts
The course BA Designing Cities: Planning and Architecture has already started to incorporate climate pedagogy as part of its teaching and learning approach during the academic year 2019/20. 
The Year 2 design studio 'Project: Regeneration and Development', run by Dr. Giulio Verdini and Dr. Corinna Dean, was inspired by the newly launched UN-HABITAT Climate Action Studio, and focused on two different geographic, socio-economic and climatic contexts, one which centred around the studio Field Trip to Ben Guerir, Morocco, and the other London's Lea Valley. These two distinctive case studies provided analytical evidence to inform debates around the wider urban and regional contexts and the current use of waterways. In creating resilient urban strategies for these areas, students focused on the environmental history of the place, narratives around water, and the current environmental/climatic challenges, alongside the social divisions associated with presence or lack of water. Precedents of designing in super wet and super dry contexts were gathered in order to provide scenarios to develop the individual proposals in the second part of the semester. The studio centred their design analysis and production around social and cultural dimensions of water and hydro-citizenship, river governance and contested visions, as well as Interstitial spaces between land and water to provide creative and inclusive urban and architectural responses to local climatic conditions.
The case study in London is located between the Upper Lea Valley Opportunity Area and the Olympic Legacy area. It is an area where existing appetite of development are threatening local environmental resources, such as the Leyton Marches, and advocacy for a more sustainable use of waterways and the surrounding areas has been made by activists of the civil society.
The case study in Ben Guerir in Morocco is located between the new Green and Smart City in the south (Ville Verte) and the existing town in the north, where informal settlements are located. The area, which is crossed by a creek, is today underused, while it could provide an opportunity for sustainable regeneration and reconnection for the entire town.
The climate change studio is featured in the OPEN Catalogue 2020 and in the OPEN Exhibition of the School of Architecture and Cities of the University of Westminster. This is part of the joint research and teaching activities between the University of Westminster and Mohammed VI Polytechnic University in Ben Guerir, Morocco.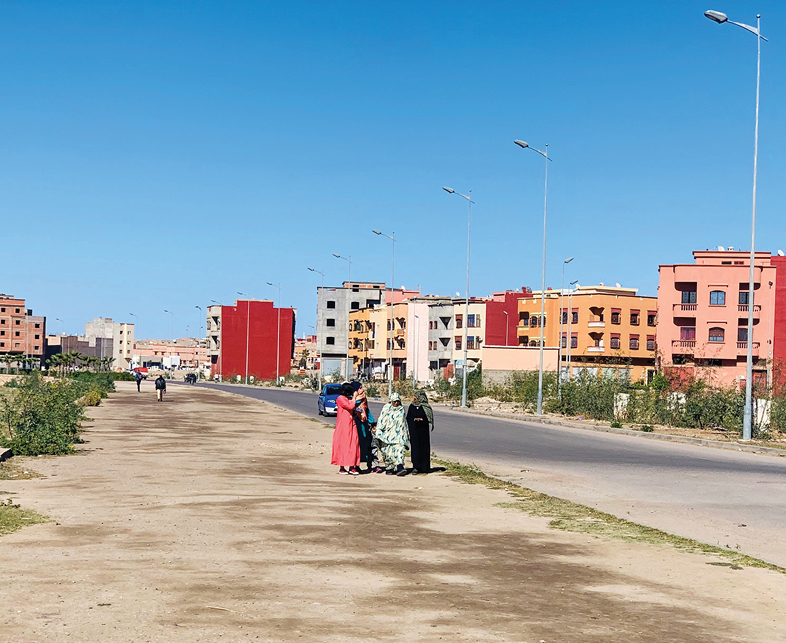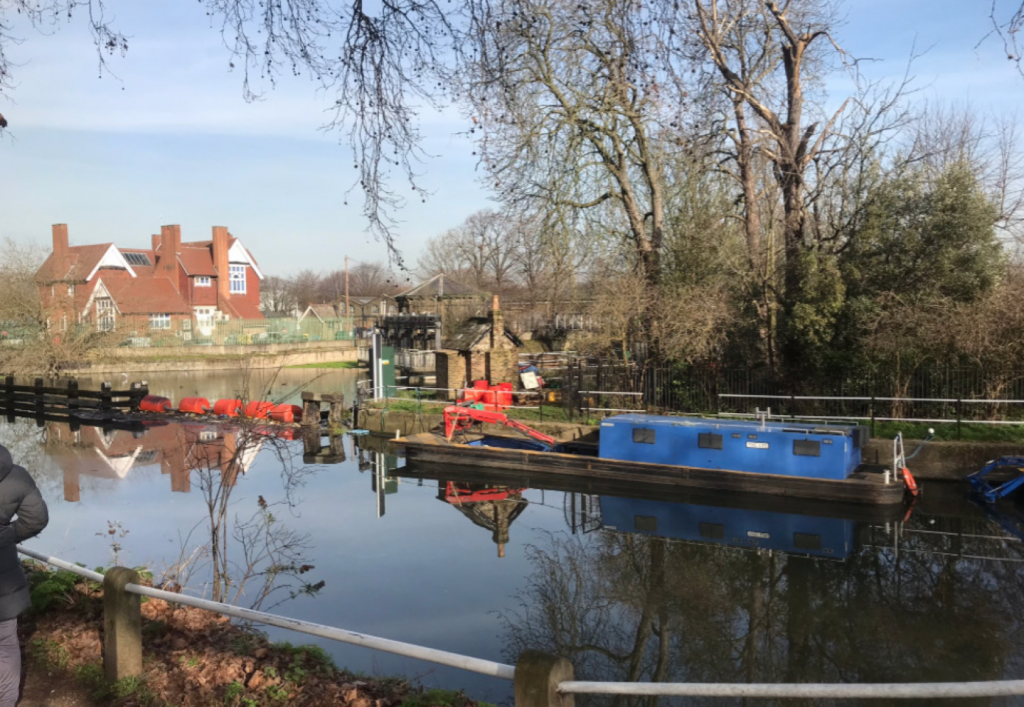 Latest posts by Virginia Cheung (see all)