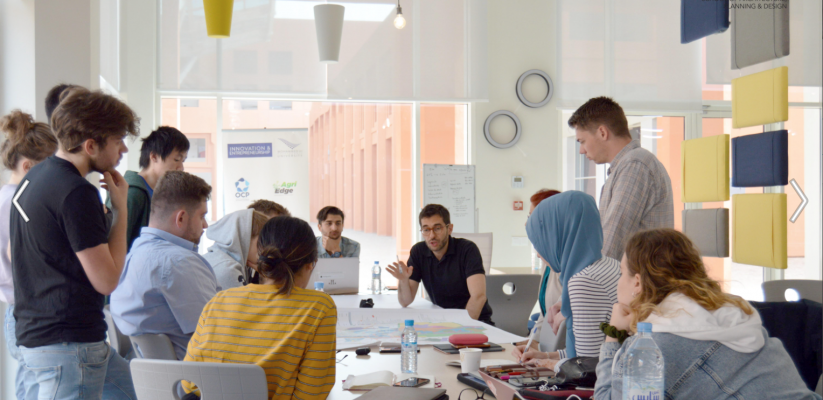 BA Designing Cities: Planning and Architecture
Designing Cities is an interdisciplinary and integrated course between urban planning and architecture. The course addresses the challenge of building sustainable cities, with the aim to train a new generation of city experts capable to face the complexity of cities, to understand the forces that shape them and to provide innovative and creative solutions for their urgent problems.
We promote a learning approach, which is project-based, with urban design studios at the core of the entire course. We believe in inter-transdisciplinary teaching and learning. BA Designing cities has been a pilot programme of an EU-funded project called INTREPID (COST ACTION 2016 – 2019) which has resulted in the introduction of teaching and learning innovations. In this respect, students can now benefit from a range of co-taught modules from architects, planners, urban designers, economists, and from the engagement in our courses of practitioners, policy makers and communities.
Our design studios are based in London and South East England. This year we have explored the urban and environmental regeneration issues of Regent's Canal; the sustainable development options of the town of Sheerness in Kent; and the urban design solutions of a site in Islington in central London. In class students have learnt how to understand, reading and shape cities.
We promote overall a truly international experience, and every year we explore different parts of the world where urban planning and design are influenced by different cultural, institutional, economic and social issues. While last year we visited Asia, during a fieldtrip to Shanghai, this year we have organised a workshop in Morocco. In partnership with the local Polytechnic Mohammed VI University of Ben Guerir, students visited Marrakesh and Casablanca working on solutions for sustainable urban development in the context of North Africa.
Our students are excelling in many ways. They have already secured internships in renowned international firms in London such as Aecom, Arup, Farrells, Gillespies, HTA Design, Savills. Last year one of our students won the prestigious RTPI Trust Bursary worth 2,000£ submitting a video on how to enhance wellbeing in cities. The course is accredited by the Royal Town Planning Institute (RTPI) as meeting the requirements for the spatial planning element of initial planning education.
Giulio Verdini, Reader in Urban Planning & Designing Cities Course Leader