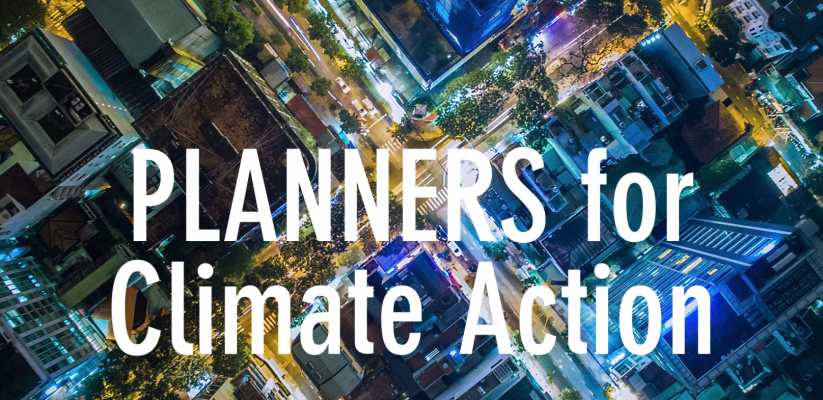 In the last months our Designing Cities team has worked hard to innovate the course and the syllabus of different modules, responding to the imperative of tackling climate change. In particular, over the last summer we have joined a new initiative of UN-HABITAT, called 'Planners for Climate Action', which aims to build capacities in education and practice in the field of climate adaptation in cities.
The first module submitted to the repository of P4CA is 'Environment and Sustainability' run by our colleague Dr. Roudaina Al Khani. The modules is concerned with issues of urban sustainability, placing policy and design at the core of strategies to tackle climate change. Another module which has been innovated is the final year 'Research Report', run by Dr. Giulio Verdini. Students, in this case, can select their own research project. However, they have been asked since the beginning to reflect on the potential climate implications of the study they are conducting, in order to address this particularly in the policy recommendations part.
At the core of our education focus is the studio. We have three studios, one in each year and all of them are addressing issues of urban regeneration and development with attention to climate issues. In particular, the studio in year 2, currently run by Dr. Giulio Verdini and Dr. Corinna Dean is designed as a real 'Climate Action Studio' (inspired by the UN-HABITAT model) with the title of 'Water: Designing in super dry and super wet contexts'. Students have now the opportunities to work on two different sites, one along the Lea Valley in East London, and one located in the town of Ben Guerir in Morocco. This study fosters comparative design thinking in diverse climate conditions. We have just returned from Morocco and the experience has been really insightful (I will post soon on the Morocco fieldtrip).
On top of our teaching endeavours, we have received internal funding from the University, in December 2019, to conduct a research on 'Decolonising Urban and Architectural Curricula to enable effective climate actions' (SCUE Community Fund – Sustainable Cities and the Urban Environment). At the beginning of this year a team was formed and we are now working on developing a position paper on this. The idea is to link the ambitious target of decolonising Universities with the imperative of education for sustainable development as promoted by UNESCO. Further updates will be posted in the Designing Cities Blog!