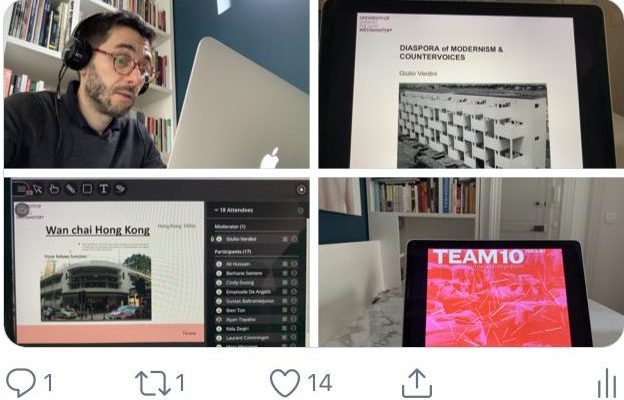 Designing Cities has been one of the first courses of the School of Architecture and Cities to be fully moved on-line since mid March 2020, in response to the unprecedented outbreak of CODIV-2019. We have already reached the last week of the semester and this transition has been smooth with excellent classes delivered for History of the Urban Form, Economics of Cities, Research Report and even the three studios in year 1,2 and 3. While this is a temporary measure to overcome the current global emergency, this has been taken as an opportunity to test digital tools for delivering effectively our classes, to experiment new forms of communications among staff and students and, overall, to build our resiliency as community.
We would therefore be ready to keep the on-line teaching format even for next semester, starting in September 2020. We hope for the best, we plan for the worst. Overall, we work to ensure continuity and to allow every students, everywhere, to apply for our course no matter what will be the circumstances!
We plan meanwhile to understand what is the implication of global challenges such as public health crisis and climate change on cities! Follow our updates also on Twitter at: @UoWDesCit and @giulioverdini.