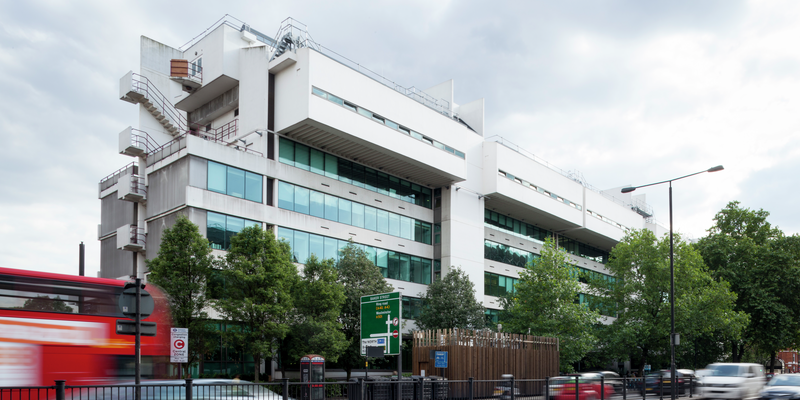 Author: Paul Breen, Senior Lecturer in the Westminster Professional Language Centre
"And when you wake up, it's a new morning
The sun is shining, it's a new morning
And you're going, you're going home"
Gerry Rafferty, 'Baker Street' (1977).
On a fresh September morning, I had my first class of the year. It'd been a long time since the last one, in the flesh. Reaching for whiteboard markers, a breath of the past swept through me. I revisited all those normal things we took for granted not so long ago. The sight of desks and chairs. The touch of a computer that feels at home, although miles from home. The sound of voices no longer filtered through computer screens like watered down coffee. That taste of anticipation in shaping a gathering of strangers into a class, your class, their class, our class.
Last Saturday, I made the journey back to work, teaching young refugees in the campus beside Baker Street station. There, I found echoes of Gerry Rafferty, TS Eliot and Haruki Murakami. The roads of my exploring arrived back where they started, knowing the place for the first time. Like the character in the opening chapter of Murakami's Norwegian Wood, there was a song in my head I couldn't shake off.
An eight-bar alto saxophone riff. Baker Street's iconic buildings stood before me, shiny as brass instruments in the sunshine. That certain song had been written purely for this moment alone. There in Baker Street, I found TS Eliot's hypothesis instantly proven. Sometimes when you come back to a place after a long time away, it is like seeing it again for the first time. Maybe I'd never fully realised how many memories get tied up in the physical spaces of our workplaces. Seeing Madame Tussauds, tourists and the rush of morning traffic, I felt at home. Surprisingly too, I was learning something after six years of knowing this place.
Although my  office has always been in Regent Street, Marylebone Road which I always envision as Baker Street, is my favourite campus. Before Saturday, I'd never even realised that. But everything in life's a teaching and learning experience, including Covid's age of solitude. Going inside the building, Norwegian Wood tail-winded back into my consciousness. Not just his protagonist's sense of loss and nostalgia, but because the book's take-off involves descent into Hamburg airport.
Inside, everything's spaced out, sanitised and strangely deserted. Yet, behind screens,  support staff still guarded, guided, directed, helped. Presumably they've been here all along holding the fort, waiting for the rest of us to reappear out of our underground bunkers. Beyond those bunkers, the world is pretty much how we left it but now mapped out in social distancing signs and sanitiser stations.
The stage for our craft remains the same though. Returning to a teaching space for the first time since December 2019, that same euphoric sense of homecoming overpowered me. Objects and images again triggered memories and emotions. But here instead of waxwork figures and sax solos, the shadows in my thoughts were students past and future. There were none in the present because they hadn't turned up as yet! Strangely, one of the best feelings of the day came from standing alone in the middle of that classroom, looking at the setting, equipment, view from the window etc, things I hadn't seen in this context for so long. Teachers, educators, lecturers, tutors – whatever you are – savour that moment of stepping back into a classroom. Take those few precious minutes before the session begins and just BREATHE, deep.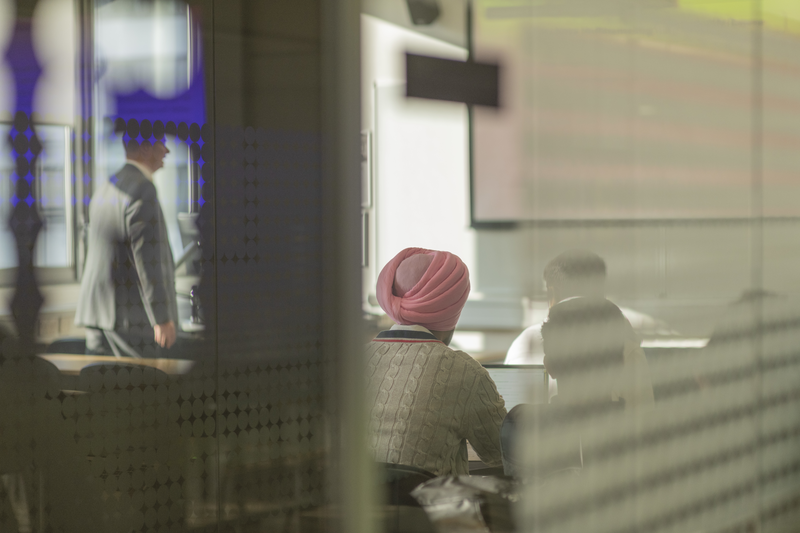 Temporarily, Covid's trauma had evaporated – like that first time revisiting a gym or a beach. Then as students straddled in, some masked, some not, you remember it's not over by a long shot.
This semester we're going to face a unique set of challenges. Presently in higher education we seek to recognise the rights of everyone, and rightfully so in most areas. But to paraphrase Madonna, Covid is no great equaliser. This comet that shook the world in 2020 has brought chaos and contradiction, even in our classrooms. What if A won't wear a mask because they are exempt but B won't even sit in a classroom unless everyone's wearing a mask? And C wants their money back unless they can see and hear their teachers naturally?
These are the types of questions likely to form a common refrain in the coming semester's teaching. Personally, I wore a visor and stayed at the front of the room in a situation which allowed that. Generally, the euphoria of being back stayed with me for the whole session too, three hours of performing normally, teaching again in the flesh. Maybe Baker Street's eight-bar saxophone riff had faded a little on the way out of the building but it still felt good, being home for the day.
Then, as with many learning situations, everything ended in a test. That showed I was negative. Bloody cheek! I complained, vociferously.
_____
Dr Paul Breen is Senior Lecturer in the Westminster Professional Language Centre, School of Humanities. Dr Breen specialises in the areas of English for Academic Purposes, English Language Teaching, educational technology, and writing for academic, creative, and other professional purposes. As well as his research and teaching at the University of Westminster, Dr Breen's portfolio of publications  includes work in the areas of fiction, journalism, radio, film, and academia.