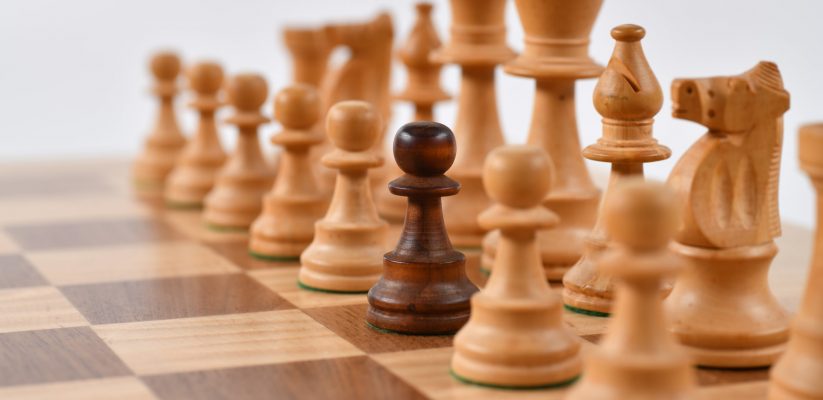 Dr Orkun Yetkili, Lecturer in Psychology, University of Westminster
Dr Deborah Husbands, Senior Lecturer in Psychology, University of Westminster
Dr Skaiste Linceviciute, University of Southampton
It should come as no surprise that universities are constantly trying to improve the student experience. Module evaluations and National Student Survey (the infamous NSS scores) depend on it; poor scores can mean less funding which directly impacts on universities' bottom lines. Yet, just as important is seeing students genuinely excited about being at university. But what can we do when students seem dissatisfied and show signs of disengagement and unbelonging to their academic environments? It seems several thorny issues are at play, including structural racism and a hostile racial climate. Critically, the pandemic has had a jarring effect on student experiences.
Given a requirement to rapidly shift from onsite to remote learning and, now, hybrid forms of education, we felt it timely to revisit the impostor phenomenon as a contributory factor to students' sense of academic identity. Described as the feeling of being a fraud or 'phoney', impostor phenomenon is associated with negative thoughts and behaviours, including poor mental health, low self-esteem, depression, and perfectionism.
Our Studies
The concept of impostor phenomenon was primarily developed in white populations. However, less is understood about how this affects more diverse student populations. This, combined with the backdrop previously stated, provided a rationale and focus for our project. With funding support from the University of Westminster's Diversity and Inclusion Research Community, we conducted two ethically-approved studies on the presentation of impostor phenomenon in students with a marginalised identity.
The quantitative study used an online cross-sectional approach to examine the impact of impostor phenomenon on attitudes towards academic learning and learning satisfaction in a UK and US sample of students identifying as Black[1] and female. The qualitative study used small focus groups to explore impostor phenomenon and belonging in Black female students at UK universities.
Findings
The quantitative study found that impostor phenomenon significantly correlated with student belongingness (peer belonging), student performance measures, task performance, and citizenship performance. There was also a marginally significant correlation between impostor phenomenon and school satisfaction. These findings indicate that, as impostor phenomenon increases students feel less belonging to their university, report lower satisfaction and lower motivation to perform well in their studies.
On closer examination of the data, it appeared that sense of belonging "mediated the effect of impostor phenomenon on school satisfaction and students' performance measures". This suggests that feelings of being an impostor reduced individuals' sense of belonging, which then led to a reduction in academic satisfaction and performance.
Our qualitative study revealed that although the students looked forward to being back on campus for a sense of belonging, they fared better with remote learning because of an absence of social comparisons in that environment. Unhelpful labels acquired during secondary school and derogatory cultural stereotypes previously heard on campus were no longer applicable in a setting where everyone needed to acclimatise to a new way of learning.
With the 'taming' of their impostor, these students felt a sense of equality for the first time – a finding institutions should consider when addressing the attainment gap. However, our research focused on just a small aspect of intersectionality. Findings highlight the importance of exploring what makes university students feel like they belong to their institutions.
With the diversity of students at UK universities, we aim to continue our investigations into experiences of impostor phenomenon in other university populations.
We'd love to hear your thoughts on the impostor phenomenon in academia. Leave a comment below and tell us whether you agree or disagree with our findings and why.
_________________________________________________________________________
Authors:
Dr Orkun Yetkili is Senior Lecturer in Psychology at the University of Westminster where their research examines intergroup relations, prejudice and discrimination.
Dr Deborah Husbands is Senior Lecturer in Psychology at the University of Westminster, where their research focuses on the experiences of minoritised people. Dr Husbands also co-chairs the University's BME Network and leads the Black History Year steering group.
Dr Skaiste Linceviciute is a post-doctoral research fellow at the University of Southampton.
---
[1] Black as a racialised identity is referred to here in a homogenous sense. However, we understand this term forms part of reductive and contested terminologies used to describe race and ethnicity.