Posted on: 24 February 2015
By: glinavi
No Comments »
Filed under: Law Research, Uncategorized
All opinions are those of the blog post author and do not represent Westminster Law School or the University of Westminster.
A discussion on Twitter on the Euro being a political decision and the aims of the ECB started by @europeansunited as a response to comments by Valéry Giscard d'Estaing that Greece should exit the Euro, has reminded me of an analysis of institutional independence I included in my 2013 book. It is worth remembering that in discussing regulatory reform we must recognise that the regulation of the economy is not just a matter for law and economics. Regulatory interventions, or the lack thereof, can have severe consequences on the political economy of a state and changing popular perceptions of the functions of law can have direct effects on the democratic legitimacy of institutions. The substitution of state regulation by independent regulators is an example of the negative effects of de-politicisation on perceptions of legitimacy. Independent, non-state regulators are meant to achieve the aims of market support without abandoning the still dominant perception of the market as primarily self-regulating. The creation of allegedly non-political, independent institutions however means institutions isolated from the political and by extension democratic process. The ECB for example prides itself in not seeking or taking instructions from European Unon institutions or bodies, from any government of an EU Member State or from any other body, in determining its price stability policies. Considering however the effect on the economy that the setting of interest rates has, some degree of political input in the Bank's decision making would be at least desirable, if not required. It is no wonder that the institutional independence of the ECB does not improve public perceptions of the EU as a democratically deficient structure.
A times of severe economic crisis and recession, selecting types of self-regulation over political control can be a particularly politically dangerous route to follow. As suggested above, using the example of the ECB, central bank independence ensures that monetary policy is determined solely by 'economic' concerns. This ensures the pursuit of policies deemed good for the 'investment climate'. It also, however, dis-empowers governments; they are less able to control the economy or to pursue expansionary economic policies necessary to achieve wider social objectives. When elected representatives are unwilling or unable to deal with fundamental economic issues, there can often seem to be little difference between democratic and authoritarian government. De-politicisation creates a legitimacy vacuum which can damage people's belief in democracy. Is it really beyond explanation that the Greeks, faced with the longest depression the world has ever seen, abandon traditional politics in favour of extreme, even fascist alternatives? Further reforms aimed at addressing these problems often create a new set of difficulties, not least because they usually seek to build on structures which are little respected. This risks a downward spiral that affects legal and institutional structures alike. If the traditional parties of power have become transmission mechanisms for policies demanded by international lenders, would you vote for someone so anti-systemic so as to be against democracy itself? In 2012 in two successive elections 7% of Greeks voted for the neo-nazi group 'Golden Dawn'. Have we come to a point where the institutional structures of financialised capitalism point to an abandonment of democracy? What is one to make of German Finance Minister Wolfgang Schäuble's pronouncements that the Greek Bailout Programme targets are to be respected despite the express wishes of the Greek people as marked on 25.1.15?
One consequence of the de-politicisation of economic decision is to make many citizens today quietly contemptuous of democracy. Either one considers that others are not competent to be consulted as to how a country should be run, or one thinks that whatever people think is irrelevant, as the political system is captured by an 'establishment' that renders democratic processes a sham. This nihilism is a very dangerous aspect of our times. Being disinterested in democracy is a threat to the survival of the only workable idea of government we have left today. After having tried different versions of authoritarianism, from paternalist dictatorship to self-interested oligarchy, the world seems -by a process of elimination- to be left with liberal democracy. This has been claimed to signify a so-called 'end of history' according to authors like Francis Fukuyama. While talk of an end to history is of course non-nonsensical, the question nevertheless remains: is there an alternative to democratic capitalism available? The opposing doctrine of course is not theocratic dictatorship as implied by easy to digest, yet empirically false claims of a clash of civilisations, but an evolution of liberal democracy along a different path. Such path cannot open however unless we are willing to re-examine how we got here and whether we want to use our democratic institutions to determine where we want to get to. Does Syriza in Greece and the efforts of Prof. Varoufakis point the way?
Dr. Ioannis Glinavos: i.glinavos@westminster.ac.uk
Posted on: 13 February 2015
By: wyattr1
No Comments »
Filed under: Law and Popular Culture, Uncategorized
An entertainment law 'dream team' is to assemble at Westminster Law School on 18 March 2015, to conduct a mock negotiation of the sale and purchase of a music publishing company. All of the participants have worked with each other over many years on transactions totalling billions of dollars, and Westminster Law School is thrilled to be able to host them for this groundbreaking event. The participants are:
Fred Wistow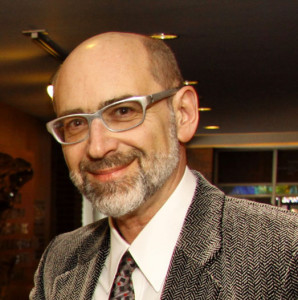 Fred Wistow is a consultant to and director of several non-profit organizations and a contributing writer to a periodical for therapists. A long time ago, in a galaxy far, far away he was the Executive Vice President and General Counsel of Time Warner's Music Group.
Fred will be the moderator of the session.
Evan Medow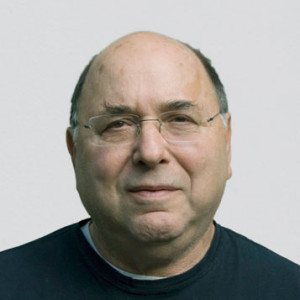 Evan graduated from UCLA and was admitted to the California and Federal Bars in early 1968. He has represented clients as diverse as Warner Bros. Pictures, Warner Bros. Music Publishing (now Warner Chappell Music Publishing), Colombia Pictures, Geffen Kaye Music Publishing, and Windswept Pacific Entertainment Co, as well as many successful songwriters, producers and record companies. In 1991, he took a position as the CEO of Windswept Pacific Entertainment Co. and subsequently, its successor entity, Windswept Holdings LLC.
Evan has a dual role in the negotiation as seller and M&A counsel.
Chris Ancliff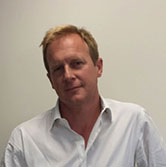 Chris Ancliff joined Warner Music Group in 2009 as General Counsel, International, WMG. In this position he has responsibility for all of the Group's legal and business affairs activities outside the US, working closely with WMG's recorded music and music publishing affiliates throughout Europe, Asia and Latin America. Prior to this, he was Vice President at EMI International, rising to the position of General Counsel, EMI Group, in 2007. During his eleven-year tenure at EMI, Ancliff eventually became responsible for all aspects of the company's legal and business affairs activities including mergers and acquisitions, artist negotiations, litigation and industry issues.
Chris is acting as the buyer in the negotiation.
John Frankenheimer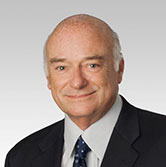 John T. Frankenheimer's practice is centred in the entertainment and media industries, with emphasis on both institutional and talent clients. He also represents writers, producers and directors in both film and television, as well as various technology and media companies. Mr Frankenheimer speaks frequently on topics related to entertainment law and has given presentations at numerous universities as well as numerous industry sponsored events and seminars.
John will be acting as the buyer's M&A counsel.
Charles Bradbrook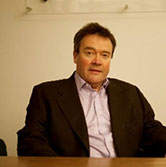 Charles Bradbrook has been advising clients in the media and entertainment sector for over 30 years. He is currently a partner in SRLV, a media specialist accountancy practice, prior to this he was a partner in Deloitte. Charles has advised on a number of transactions involving the purchase, sale and restructuring of a wide range of independent recording and publishing companies. This has made him an expert on the issues that affect the owners of those companies both from a commercial and tax perspective.
Charles will be undertaking financial due diligence and providing tax advice where necessary.
Robert Allan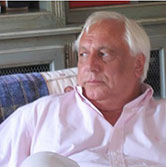 Robert is an Associate Fellow at Westminster Law School and was a partner in the Commercial Group at Simkins LLP. During the first 20 or so years of practice Robert was a music talent lawyer specialising in the negotiation of recording music publishing and management contracts on behalf of his artist clients as well as the internal legal organisation of the bands that he represented. During those years Robert represented many household names, including America, Mike Oldfield, Dire Straits, Wham, The Average White Band and The Scorpions. More recently, Robert's clients have included EMI (who he represented on a number of transactions including the acquisition of Chrysalis Records), Filmtrax, Virgin Records and Virgin Music Publishing. Robert also worked in connection with the proposed – but ultimately aborted – merger between EMI and Warner Music Group. He represented EMI in respect of many complex corporate issues following the acquisition of Terra Firma by EMI.
Robert will be undertaking copyright and contractual due diligence.
Robert also undertook the enormous task of organising the event, and without him this would never have happened!
Register online for this event
More information and online registration for once in a lifetime: a mock negotiation of the sale and purchase of a music publishing company.
Posted on: 6 February 2015
By: raymonm
No Comments »
Filed under: Uncategorized
Jifree Cader: studied the LLB at Westminster
Jifree Cader grew up in Streatham, south London and completed his Law LLB at the University of Westminster in 2005. His course included 100 hours of work experience during his second year, which he says gave him a real advantage in the employment market when he applied for vacation schemes and training contracts.
During his training contract, Jifree worked through the credit crunch and subsequent recession and, as a result, legal advice for insolvency and restructuring was in high demand. This is now his specialist area as an Associate at Kirkland and Ellis LLP. Jifree took an active part in the extra-curricular activities on offer at the School of Law, including the client interviewing, negotiation and mooting competitions. These proved invaluable talking points at his training contract interviews and were a good introduction to the tough questions he faces as a lawyer now.