Posted on: 25 April 2016
By: raymonm
No Comments »
Filed under: Uncategorized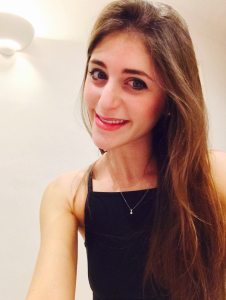 I chose to study at the University of Westminster because it offers the unique opportunity to study a law degree and the Legal Practice Course in a seamless, four-year course.
I am grateful for the friends that I have made at the University. I feel that studying in the city has given me the opportunity to meet a more diverse range of people from all different walks of life and from different parts of the world. We have shared our experiences – both the high's and the low's – and watched as each and every one of us have progressed and discovered which area of law or which career path we wish to go into. There is a real sense of community at the University and the tutors are always there to offer their support and guidance, especially now that we are approaching the final stages.
The thing that I have found the most challenging throughout my degree was drafting coursework to the standard required at undergraduate level. At the start, I struggled to focus my research on the essay title and instead, found myself including irrelevant and unnecessary points. In order to improve on this, I found it helpful to speak to my tutors to discuss my work. I also decided to make use of the legal skills textbooks available in the library, as well as signing up to any tutorial classes for Westlaw or LexisNexis. By seeking help, I was able to identify my weaknesses. I believe that University is about being self-motivated throughout the entirety of the degree and to make the mistakes at this stage so that you can learn from them in the future.
Over the past four years, I have spent a lot of time applying for various positions. Initially, I was not overly picky with where I wanted to be placed; I simply wanted to build on my C.V and gain practical experience. Although I think it is important to show consistency throughout your C.V, I feel that by keeping an open mind about the law firm in which I wanted to be placed, and the sector that I wanted to work in, I was able me to make a well-informed and reasoned decision about my chosen career path. I have gained a wealth of experience in different legal sectors; from local law firms specialising in both private and commercial law, to completing a mini-pupillage in Chambers. For me, it all culminated in my work experience at Eversheds LLP. From the moment I walked through the door, I knew that this was the law firm for me. I decided to apply for a training contract with the firm, and after an emotional and stressful 6-month process, I was delighted to hear that I had been successful in securing a place. What is even better is that, because I am currently studying my LPC, I have been asked to start my training in September 2016, rather than in 2017.
Looking back, I feel that what set me apart from other candidates was my enthusiasm towards working for the firm. I showed a real interest in the work that the firm does and an understanding of the key principles that the firm as a business, and the lawyers as individuals try to uphold. One principle in particular is that Eversheds is renowned for applying its' innovative flare when it comes to delivering its' products and services to clients around the world. Knowing this, I made sure to give examples throughout the process of when and how I have demonstrated this characteristic.
Posted on: 14 April 2016
By: raymonm
No Comments »
Filed under: Work placements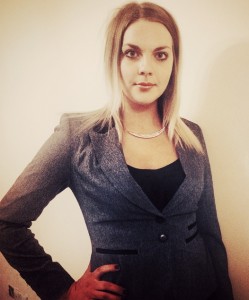 Each year JD Spicer Zeb, a prominent London Criminal Law Firm,  offers a work placement to the student who received the highest mark in the Crime module. This year this was won by Sophie Smith a 2nd year LLB student.  
During my time at JD Spicer Zeb, I attended Court on numerous occasions which was the most exciting part of the placement.  I attended three different courts:
Highbury and Islington Magistrates Court
At Highbury Court, I spent time shadowing a solicitor, who was acting as an advocate for numerous clients. I spent time reading the case background, and sitting in on client meetings. I was also able to sit in the court room as the case was decided. This experience gave me a real insight into the work of a solicitor at court. I learnt about dealing with clients, courtroom etiquette and fitting each client into a busy schedule.
Woolwich Crown Court
I spent the day in the Public Gallery at Woolwich. I listened to two cases, one of which was a trial.  This was was a fantastic experience, watching the barristers present their cases and listening to how the defendants were questioned. It was an excellent opportunity to see how knowledge I have learnt during my time at University was actually applied in a practical sense in the courtroom.
Harrow Crown Court
At Harrow Crown Court I worked with a Barrister on an important case. The trial was due to start the day I arrived, but due to a number of hold ups the trial was re-scheduled for the following day. However the experienced I gained here was still invaluable. I was able to meet the client and sit in meetings, to discuss how he would manage himself in the Courtroom. I also learnt about scheduling of cases, and how in reality cases do not always pan out as expected due to delays and other various mishaps.
In the Office
I spent a week of my internship in the Kilburn Offices, with various members of the firm. I worked with paralegals and trainees and also undertook important work for partners.
Some of the tasks I was involved in were:
Letter Writing:  I spent time learning from paralegals how letters should be constructed and amended, which some may consider less exciting than the court visits. However this still provided invaluable experience of the basic skills required in practice.
Filing:  I spent the first two days, photocopying and organising case files for various solicitors. This had to be done in a specific way to ensure the barrister/solicitor could use the documents effectively. Again this provided me an insight into the necessary organisational skills required in practice.
Case Reports:  During my time I was also asked to construct a case report for a solicitor on an important case he was working on. I was given a two-day deadline as the Solicitor needed to meet with the client. This proved challenging as there was a significant amount of information to get through and summarise. However it was exceptionally interesting and I was able to read all elements of the defendant's case from police interviews to witness statements.
Client Meetings: I also spent time with a trainee sitting in on a client meeting where the trainee discussed work I had created for the client. The work I had created for this meeting took a few hours, and involved cross referencing two different lists.
Out of the Office
During my first week, I was entrusted to deliver case files I had put together to a chamber in Chancery Lane. I was simply given an address and no time limit was imposed. This highlighted to me the trust given by the solicitors, and the high expectations of each person working for JD Spicer.
Whilst undertaking the internship with JD Spicer I was also able to get involved and feel part of the team. Each person I met was welcoming and willing to help with any queries I had no matter how busy they were. I also went for lunch on Friday, with the paralegals and other work experience students, which helped me, settle in and feel part of the team.
Overall this experience was fantastic and provided me with first-hand experience which I could use in my future career. I was afforded a significant amount of responsibility early on and was exposed to numerous cases and allowed access to all case details.
I would recommend this experience to anyone who is looking to understand Criminal Law in practice, and would like to know what a solicitors working week really consists of.
Posted on: 12 April 2016
By: raymonm
No Comments »
Filed under: Uncategorized
Westminster Law School's interdisciplinary Law Review written by students and graduates from University of Westminster and other universities.