The Festival of Decolonial Learning
In June 2023, The Pedagogies for Social Justice project held its first Festival of Decolonial Learning. This three-day public event was co-created to bring people together to learn about how we build decolonial and anti-racist atmospheres in our learning and teaching spaces. Each day featured a series of interactive workshops and keynotes, held by activists, academics, students and community groups from across the UK, and colonially known Australia and Canada.
The Festival programme can be viewed here.
We commissioned independent artist, Raquel Durán, to illustrate the conversations, ideas and connections that happened across the three days. Swipe the gallery below to view: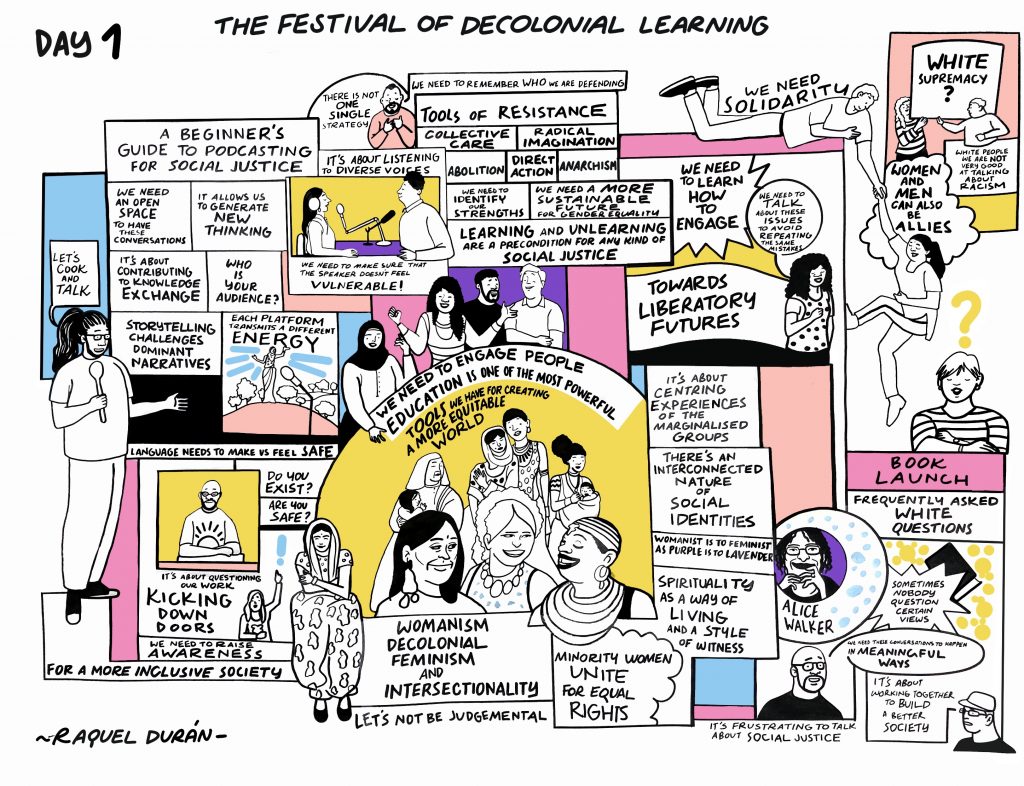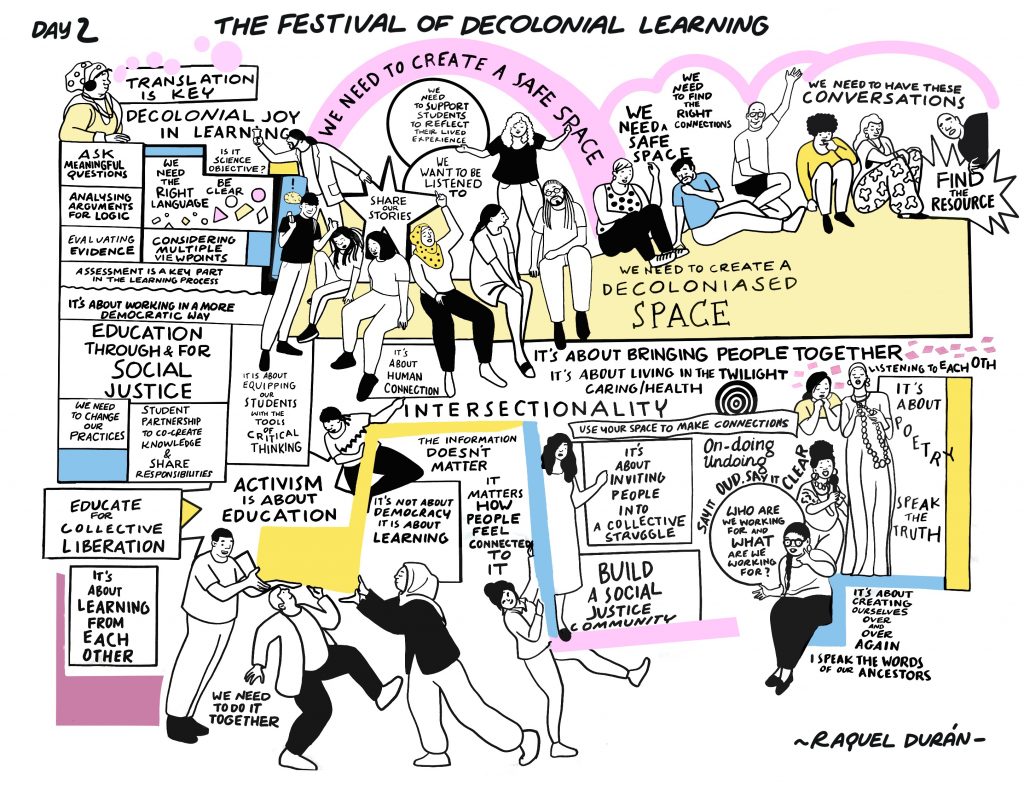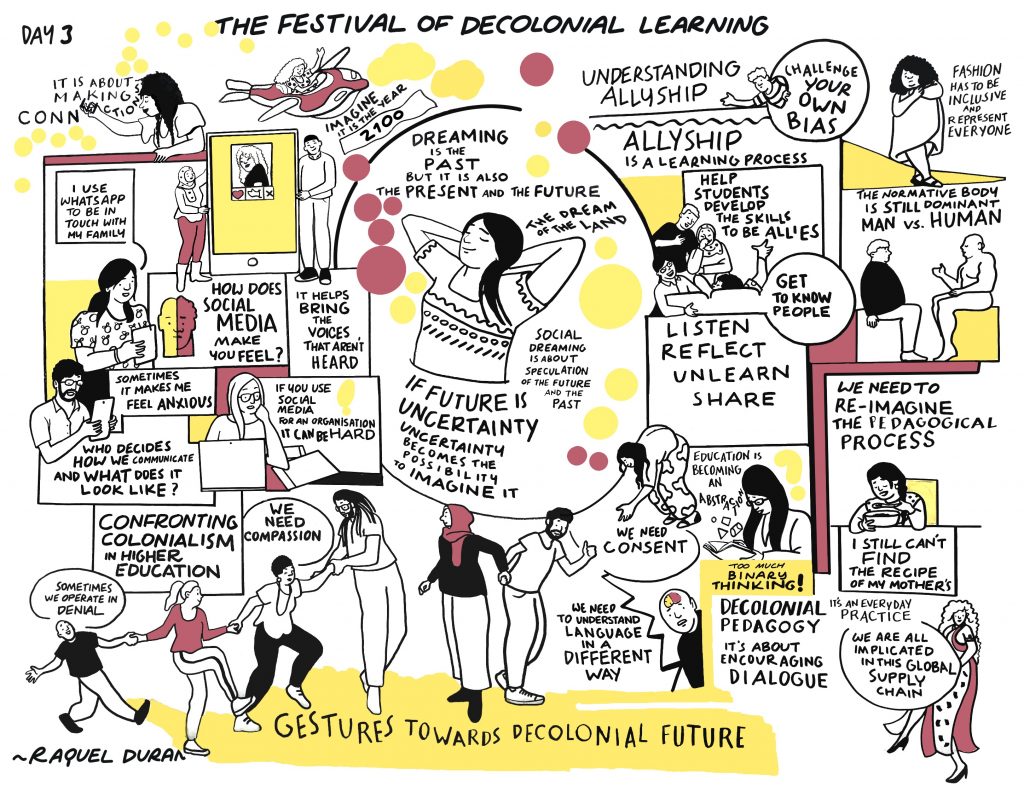 We have also been fortunate to share the presentation slides of some of the sessions: 
Workshops:
Facilitated by Dr Fatima Maatwk, University of Westminster
Facilitated by Drea Asibey
Facilitated by Jo Krishnakumar, SOAS 
Facilitated by Kyra Araneta, University of Westminster
Facilitated by Dr Moonisah Usman, Dr Amy MacLatchy, Olorunlogbon (Lado) Olulanke and Lara Pownall, University of Westminster
Keynotes:
Keynote by Dr Barby Asante
Keynote by Dr Tanveer Ahmed, Central Saint Martins UAL
The project would like to thank the University of Westminster's Centre For Social Justice Research, the QHT Learning and Teaching Fund and the QHT EDI fund for their generous support for the Festival.
University of Westminster 309 Regent Street, London W1B 2UW General enquiries: +44 (0)20 7911 5000 Course enquiries: +44 (0)20 7915 5511 The University of Westminster is a charity and a company limited by guarantee. Registration number: 977818 England