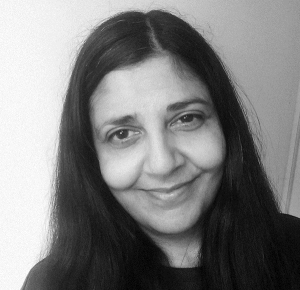 Tanveer
Ahmed
Visiting Lecturer at the Royal College of Art, Goldsmiths University and the University of London
PhD student at The Open University
After many frustrating years of both learning and then teaching dominant Eurocentric capitalist models of fashion design, I began a part-time PhD at the Open University to investigate ways of teaching anti-capitalist and anti-racist forms of fashion design. As a female of South Asian Indian heritage, I have been inspired by decolonial and black feminist literatures which have given me the confidence to draw on my family histories to practice alternative fashion design pedagogies centred around a politics of love as a tactic to disrupt and replace neoliberal educational agendas.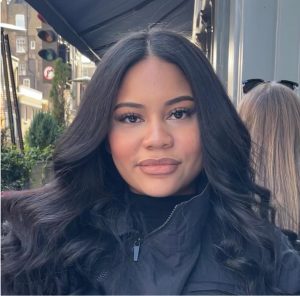 Kyra
Araneta
Student Partnership Co-ordinator
Sociology BA Graduate
Having recently completed her undergraduate degree in Sociology at Westminster, Kyra has continued her studies for a Master's in International Relations. As a woman of mixed African-Asian descent, identity work has been a complex task for Kyra, but nevertheless a process that has also inspired her efforts towards creating decolonial and anti-racist tools and spaces in the academy. Approaching her final years in education, she hopes that her work on the project can help to transform the ways we think about and engage with pedagogy at Westminster.
Olimpia
Burchiellaro
Leverhulme Research Fellow | Visiting Lecturer at the School of Social Sciences
Olimpia (she/her) is a post-doctoral research fellow in the Department of Politics and International Relations at the University of Westminster. As a white, lesbian/queer migrant, Olimpia's work has focused on issues of inclusion/exclusion and the transformative potential of queer activism. She is currently working on a project on the global politics of homocapitalism in the Global South, looking at the relationships between LGBT politics and multinational corporations.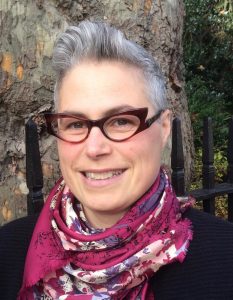 Jennifer
Fraser
University Director of Student Partnership at the Centre for Education and Teaching Innovation
Principal Lecturer at the School of Social Sciences
A non-binary queer academic at the University of Westminster, Jennifer has spent the past 20 years in the UK teaching and researching at the intersections of literature, gender studies, queer theory and critical pedagogies. Their approaches to education are also shaped by experiences as a white settler migrant in Canada and by growing up between different linguistic and geographic spaces of 'home'. These both/and experiences of identity formation have taught them to centre building relationships and sharing stories to develop collaborative analyses. Jennifer loves that the Pedagogies for Social Justice project brings them into contact with other dreamers and co-conspirators for change.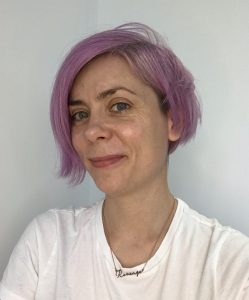 Kate M.
Graham
Senior Lecturer in English Literature (Theatre) in the School of Humanities
Director of the School of Humanities New Writing Festival | Co-Director of the Queer London Research Forum
A neurodivergent, queer woman from London, Kate (she/her) is a Senior Lecturer in English Literature (Theatre). She is the co-director of the Queer London Research Forum, is the EDI Lead for the School of Humanities, and sits on the steering committee for Black History Year.
Manvir Kaur
Grewal
Lecturer in Law at Westminster Law School
Manvir Kaur Grewal is a Sikh academic, writer, and lifelong learner, with descendants from Punjab. She was a first-generation university entrant, from a low-socio economic background, which meant she found it difficult to navigate the complex dynamics of higher education. Now, in academia, Manvir is mostly interested in socio-legal theory and decolonial thought, with particular focus on if and how the legal profession and higher education perpetuate inequalities. Manvir acknowledges that despite systemic challenges, she is also privileged as a cis-heterosexual, permanent resident in the United Kingdom and a native speaker in both English and Punjabi.
Sara
Hafeez
Academic Liaison Librarian for School of Media & Communication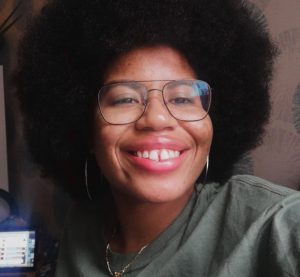 Cheyenne
Holborough
Undergraduate at Westminster
English Literature with Creative Writing
Cheyenne Holborough is a British Caribbean student entering her final year undergraduate studying English Literature with Creative Writing at the University of Westminster. Over the years, she has found that studying English has never been relatable to her as the literature studied was never from the black perspective. Cheyenne hopes to not only change things on her course but for the entire university so that all the people who feel like her can be heard.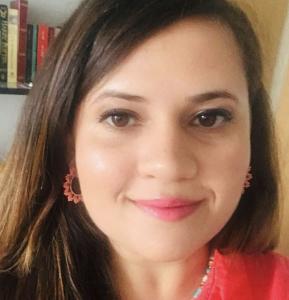 Fatima
Maatwk
Student Partnership Lecturer at the Centre for Education and Teaching Innovation
Lecturer at the Westminster Business School
An Egyptian-German, female, Muslim woman lecturer and researcher at the University of Westminster. Existing at the intersections of what is often socially perceived as contradictory identities – Arab-Western-Muslim-liberal – resulted in a constant process of having to culturally translate her 'self', attest the appropriateness of her values and compatibility of her identities. Fatima spent her life between Egypt and Germany and has been living in the UK for the past five years, where she finished her doctorate and is continuing her professional path.
Nia
Reynold
Undergraduate at Westminster
English Literature with Creative Writing
Lubna Bin
Zayyad
Westminster Alumni
Master's of Journalism
Having recently completed her Master's of Journalism degree from the University of Westminster, Lubna seeks to explore stories that are reflective of her passion for culture, history and the everyday lived experience. As a Canadian of mixed heritage (half Arab and half Indian), her ethnicities inform many of her own experiences, especially that of belonging, identity politics, and identity creation. She aims to continue searching and writing stories that seek to connect people and deconstruct colonial, racists and limiting beliefs especially in the areas of the Middle East and Islamic history.