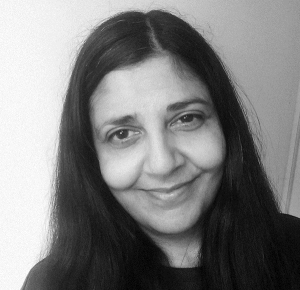 Dr Tanveer
Ahmed
Visiting Lecturer at the Royal College of Art, Goldsmiths University and the University of London (CSM)
After years of both learning and then teaching dominant Eurocentric capitalist models of fashion design, Tanveer has completed her PhD at the Open University to investigate ways of teaching anti-capitalist and anti-racist forms of fashion design. As a female of South Asian Indian heritage, she has been inspired by decolonial and black feminist literatures which have given her the confidence to draw on my family histories to practice alternative fashion design pedagogies centred around a politics of love as a tactic to disrupt and replace neoliberal educational agendas.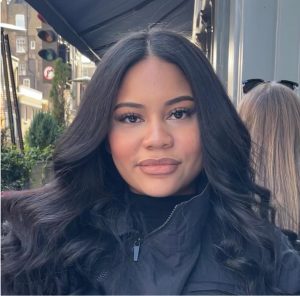 Kyra
Araneta
Student Partnership Co-ordinator
Sociology BA Graduate | International Relations MA
Having recently completed her undergraduate degree in Sociology at Westminster, Kyra has continued her studies for a Master's in International Relations. As a woman of mixed African-Asian descent, identity work has been a complex task for Kyra, but nevertheless a process that has also inspired her efforts towards creating decolonial and anti-racist tools and spaces in the academy. Approaching her final years in education, she hopes that her work on the project can help to transform the ways we think about and engage with pedagogy at Westminster.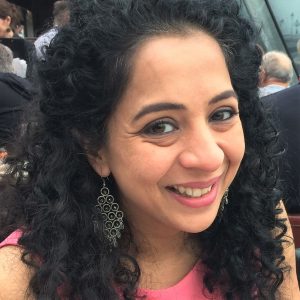 Dr Ipshita
Basu
Associate Professor (Senior Lecturer) in International Relations
School of Social Sciences
Ipshita is a political sociologist, specialising in the area of Development Justice for indigenous and marginalised communities. Originally from Eastern India, she has spent more than two decades in the U.K. Britain's encounter with Asia and Africa, has determined her life, family and circumstances in so many ways. When she first arrived in Coventry for a M.A. in Sociology at the University of Warwick, the hostel warden asked her, "how can you speak the Queen's English?", to which she replied, "well because you lived with us for over 300 years!". Her role models are her maternal grandparents, who left India to build the railways in Kenya in the early 20th century, and her paternal grandparents, who were true cosmopolitans in a time of heightened nationalism in British Kolkata. Today, Ipshita's interactions with indigenous subalterns from India, Bangladesh and Sri Lanka, give her the purpose, the direction and the motivation to creatively decolonise research methods and learning. She believes that decolonising is political and self reflective, as it is not only about correcting representation of minorities in extant structures, but it is also about considering how we think about ourselves- our emotions, our values, our minds and how this affects our relations with others.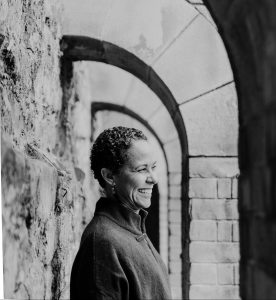 Dr Deanne
Bell
Senior Lecturer in Psychology & Decolonialist
Nottingham Trent University
Deanne is a Jamaican who comes to decolonial and anti-racism work through liberation psychology, critical community psychology and ecopsychology. She is a Senior Lecturer in Psychology at Nottingham Trent University. Increasingly persuaded that the route out of racism and classism begins with a radical increase in critical consciousness of coloniality Deanne's work focuses on revealing how coloniality operates and affects psychic life. She uses a decolonial framework both within the university, where she is involved with decolonising the university, and more broadly where she continues to study the psychosocial effects of coloniality on the majority world.
Dr Olimpia
Burchiellaro
Leverhulme Research Fellow | Visiting Lecturer at the School of Social Sciences
Olimpia (she/her) is a post-doctoral research fellow in the Department of Politics and International Relations at the University of Westminster. As a white, lesbian/queer migrant, Olimpia's work has focused on issues of inclusion/exclusion and the transformative potential of queer activism. She is currently working on a project on the global politics of homocapitalism in the Global South, looking at the relationships between LGBT politics and multinational corporations.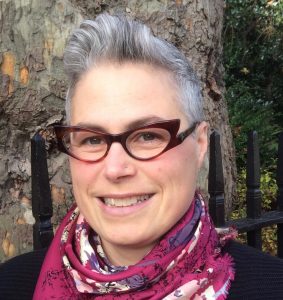 Dr Jennifer
Fraser
University Director of Student Partnership at the Centre for Education and Teaching Innovation
Principal Lecturer at the School of Social Sciences
A non-binary queer academic at the University of Westminster, Jennifer has spent the past 20 years in the UK teaching and researching at the intersections of literature, gender studies, queer theory and critical pedagogies. Their approaches to education are also shaped by experiences as a white settler migrant in Canada and by growing up between different linguistic and geographic spaces of 'home'. These both/and experiences of identity formation have taught them to centre building relationships and sharing stories to develop collaborative analyses. Jennifer loves that the Pedagogies for Social Justice project brings them into contact with other dreamers and co-conspirators for change.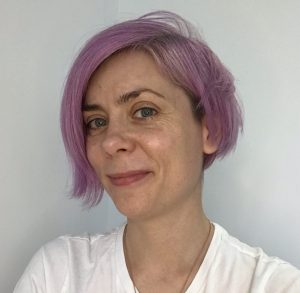 Dr Kate M.
Graham
Senior Lecturer in English Literature (Theatre) in the School of Humanities
Director of the School of Humanities New Writing Festival | Co-Director of the Queer London Research Forum
A neurodivergent, queer woman from London, Kate (she/her) is a Senior Lecturer in English Literature (Theatre). She is the co-director of the Queer London Research Forum, is the EDI Lead for the School of Humanities, and sits on the steering committee for Black History Year.
Sara
Hafeez
Academic Liaison Librarian for School of Media & Communication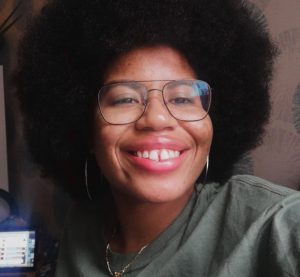 Cheyenne
Holborough
Westminster Alumni
English Literature with Creative Writing BA
Cheyenne Holborough is a British Caribbean student with a degree in English Literature with Creative Writing from the University of Westminster. Over the years, she has found that studying English has never been relatable to her as the literature studied was never from the black perspective. Cheyenne hopes to not only change things on her course but for the entire university so that all the people who feel like her can be heard.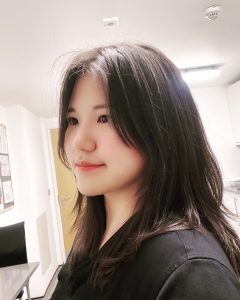 Huanyu
Huang
PhD researcher
Huanyu is doing her PhD at the University of Westminster, to explore the relationship between social media and feminism campaigns, and the feminist narratives in the non-western social context. As a feminist and an East Asian woman, Huanyu believes that the perspective of feminism and the voice of East Asians are of great significance in discussions of higher education issues. She hopes to use them as approaches to contribute to the Pedagogy for Social Justice project.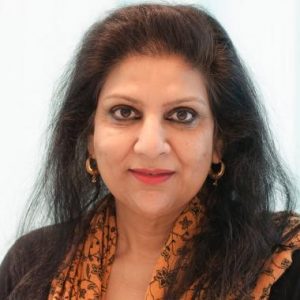 Dr Naseem
Joban
Senior Lecturer and EDI Lead
Westminster Business School / School of Management and Marketing
Naseem Joban is a Pakistani woman with roots in Bihar, India and earlier roots in Mashhad Iran. She passionately enjoys her EDI lead role in the School of Management and Marketing, where she is a Senior Lecturer in Management. Naseem has always had a love of learning and developing, and this was severely hindered and disrupted by the formal education system. As such Naseem has always strived to provide educational experiences which lead to personal, professional, and therefore societal transformation. Naseem has over three decades of experience in both higher education as well as in people development through her private coaching practices.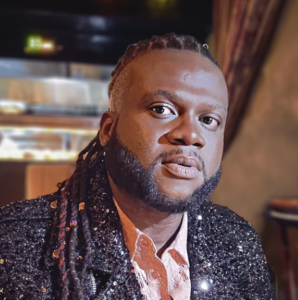 Lonceny
Kourouma
PhD researcher
Lonceny Kourouma (he/she) is a queer second year PhD student researching the Black PhD experience in the UK through a decolonising lens. With past experience as a stylist in the beauty industry, he became familiar with Black women from a range of intersectionalities, industries, and walks of life, which enriched his own understanding of the Black experience in the UK and its unique challenges, characteristics, and beauty. The aim of this research is to highlight lived experiences of Black PhD students in the UK through their own voices and examine this through a decolonising lens, and hopes to capture their experiences and tell their stories in a decolonial, ethical, and hopefully healing way. In joining the Pedagogies for Social Justice network, Lonceny hopes to better reach and connect with a community of decolonial thinkers, hopefully further enriching his and the community's collective activism.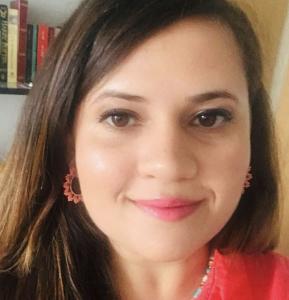 Dr Fatima
Maatwk
Student Partnership Lecturer at the Centre for Education and Teaching Innovation
Lecturer at the Westminster Business School
An Egyptian-German, female, Muslim woman lecturer and researcher at the University of Westminster. Existing at the intersections of what is often socially perceived as contradictory identities – Arab-Western-Muslim-liberal – resulted in a constant process of having to culturally translate her 'self', attest the appropriateness of her values and compatibility of her identities. Fatima spent her life between Egypt and Germany and has been living in the UK for the past five years, where she finished her doctorate and is continuing her professional path.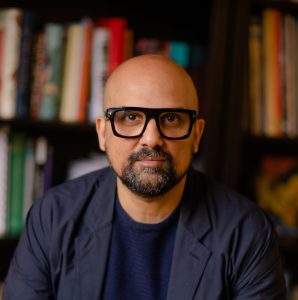 Samir
Pandya
Assistant Head of the School of Architecture + Cities
Samir Pandya is an architect and Assistant Head of the School of Architecture + Cities, University of Westminster (London), where he was Course Leader for the pioneering design-led MA Architecture, Cultural Identity and Globalisation for over a decade. He has held various visiting and external academic posts in the UK, as well as in Cyprus, India, Italy, and South Africa. His committee memberships have included the Society of Black Architects (Executive Committee), RIBA Education Committee (Member) and Architects for Change (Chair). He is Co-Editor of National Identities: Critical Inquiry into Nationhood, Politics & Culture (Taylor & Francis), and Editorial Board Member of FOLIO (Journal of Contemporary African Architecture) and of Veranda, the peer-reviewed journal of Sushant School of Art & Architecture (Delhi). He is also on the Academic Advisory Board for the African Futures Institute. His new book, After Belonging: Architecture, Nation, Difference (Routledge) will be available from December 2022.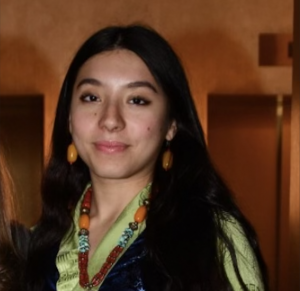 Tashi
Samuels
MA Fashion Critical Studies
Tashi Samuels is a Master's student in Fashion Critical Studies at Central Saint Martins. Her academic focus is on approaching fashion through a decolonial lens to challenge and disrupt its Anglo-Eurocentric bias. As a person of Tibetan heritage, born in Britain, she feels at a crossroads; born in the land of the Empire, but belonging to a country facing the brunt of neo-colonialism with a history entwined in Britain's colonial power. By drawing on her lived experiences and interests in decolonial and black feminist thought, she is now focusing her research on non-Western futurisms and their potential to dismantle the white bias in fashion. In doing so she hopes to make wider impacts within her Tibetan community and seeks to provide a framework for hopeful futures amongst the youth.
University of Westminster 309 Regent Street, London W1B 2UW General enquiries: +44 (0)20 7911 5000 Course enquiries: +44 (0)20 7915 5511 The University of Westminster is a charity and a company limited by guarantee. Registration number: 977818 England