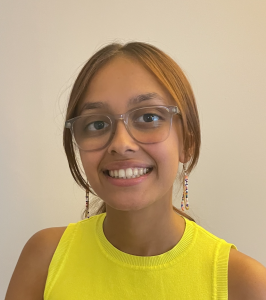 Kelsea
Costin
Sociology BA
Since diving into the world of Sociology in the first year of her undergraduate degree at the University of Westminster, Kelsea has been eager to learn about how she can help in the fight for social justice, particularly drawing inspiration from Critical Race theorists and Black Feminist scholars. Her heritage as a Mixed White and Black Caribbean woman has enabled her to acknowledge, and more importantly challenge, white privilege and systemic racism, and has largely contributed to her passion for decolonial work in the university. In her role as a Research Intern for the Pedagogies for Social Justice Project, she continues to bring to light the voices of Indigenous scholars in her discipline, and wishes to continue in her allyship after leaving university.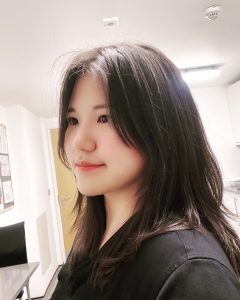 Huanyu
Huang
PhD researcher
Huanyu is doing her PhD at the University of Westminster, to explore the relationship between social media and feminism campaigns, and the feminist narratives in the non-western social context. As a feminist and an East Asian woman, Huanyu believes that the perspective of feminism and the voice of East Asians are of great significance in discussions of higher education issues. She hopes to use them as approaches to contribute to the Pedagogy for Social Justice project.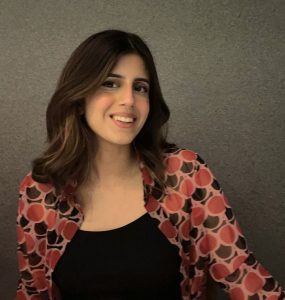 Zamara
Khan
Business Management BSc
Zamara is a final year Business Management student with a passion for social justice, particularly feminist issues. She is currently working as a research intern on the PSJ project to learn more about decolonisation within higher education. Her research focuses specifically on decoloniality within the disciplines of Accounting, Finance, and Economics.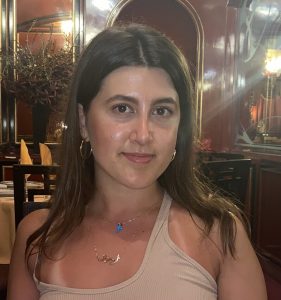 Lauren
Nader
Business Management Marketing BSc
Her Lebanese/Irish background and her interest in their histories have largely contributed to her fight for a voice as she empathises with the strength of their civilians to stand strong during difficult times. Lauren aims to combine her degree with humanitarian work in the future in the hope to improve third-world countries in the economic, political and social sense. As well as this, she is a strong advocate for women empowerment in which she strives to work with women who are underrepresented, specifically in the Middle East, where they continue to be treated as inferior to their male counterparts.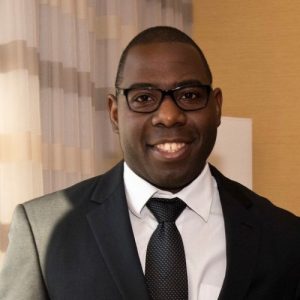 Chinaemerem
Obiegbu
Human Resources Management MA
An Austrian-born Nigerian-American with a background in news journalism and bachelor's degree in History from the University of Abuja, Nigeria. Chinaemerem recently switched careers from Journalism to Human Resources and is completing a Master's in Human Resources Management at the University of Westminster. He is passionate about social justice, fighting against systemic racism and raising awareness about the difficulties faced by the black ethnic group. As a research intern on the PSJ project, Chinaemerem's work focuses on researching decolonial storytelling in Human Resource Management and creating and updating the reading lists for Journalism and History with decolonial resources.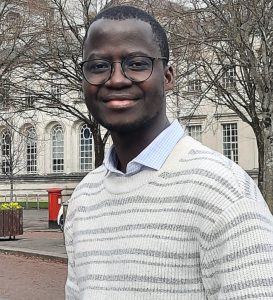 Désiré
Stéphane BAI
Media and Development MA
Désiré Stéphane BAI is a Media and Development Student MA student from Côte d'Ivoire (Ivory Coast, West Africa). He has been studying and practicing Journalism and Communication for the past seven years before joining the University of Westminster, through the Chevening FCDO Scholarship Programme. His interest for human capital, participatory citizenship, inclusive growth, and social change led him to be involved in a couple of projects including Afriquobs, a collaborative online media project he launched in 2020, and the Pedagogies for Social Justice he joined in November 2022 as a Westminster student. Stéphane envisions to be an impactful Communication for Development (C4D) Specialist in order to support SDGs-driven programmes in Ivory Coast and West Africa with innovative communication solutions, and thus contribute to making development to be a tangible reality for each of his fellow Ivorians.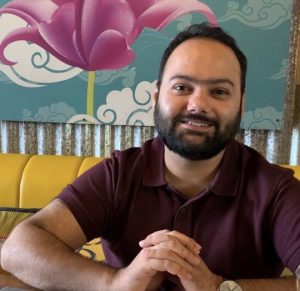 Bhaskar
Pant
Data, Culture and Society MA
Bhaskar has a professional background in Public Policy and International development implementing innovative projects to promote social and economic empowerment in the informal economy and with marginalised communities in India. He is also a former Chevening Scholar and holds an MSc in Public Policy and Administration from the London School of Economics and Political Science. Bhaskar acknowledges the privileges of an upper caste Hindu cis-heterosexual man and the accompanying social networks that provided him meteoric mobility in his academic and professional trajectory. Interested in inter-disciplinary research, he is investigating decolonisation in media and communications studies and computer engineering, as part of the project. He hopes to exchange ideas and learn from his peers in the project to deconstruct decolonisation and debrahminisation in India both in physical and intellectual spaces.
University of Westminster 309 Regent Street, London W1B 2UW General enquiries: +44 (0)20 7911 5000 Course enquiries: +44 (0)20 7915 5511 The University of Westminster is a charity and a company limited by guarantee. Registration number: 977818 England