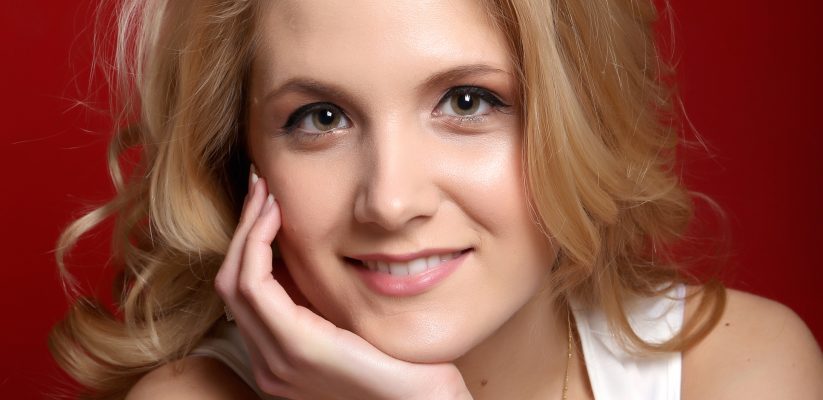 Hi! I'm Diana Florescu, a third year undergraduate student studying Marketing Communications BA. I also work in Marketing for a start-up ConnectiD, a company I found through the university's Talent Bank scheme. Now that I've come to the end of my course, I wanted to share with you some of my experiences and give you some ideas of how to make the most of your time here. There are just so many opportunities available, which is amazing & if you really want to do something, you just need to shout and you'll have the chance.
Gain work experience through Talent Bank
There's no question about it, it's definitely challenging juggling university life and work. I have to admit that I'm a workaholic and since year one I've taken on many different jobs through Talent Bank. Talent Bank is a great scheme run by the University, which helps students to get paid temporary and part-time work; and it's through this scheme that I've got employment working as a Library Assistant, Residential Assistant and more. These jobs have mostly been within the University, but the majority of them weren't marketing roles and I really wanted a more focussed, career-oriented experience. That's why, when I saw the job description for ConnectiD on Talent Bank, I went for it. Thanks to Talent Bank, although I was in Germany at the time I applied for the role and the application/interview was done online, everything was taken care of and I started the job as soon as I returned to the UK.

Working for a start-up
I really enjoy my course but I wanted some experience as well, which was one of the main reasons for joining technology startup, ConnectiD. When I joined them I had a rough idea that I was going to be the Marketing Assistant but shortly afterwards I learned that with start-ups, the job is never done and from purely a marketing position I actually ended up doing pretty much everything. I get to travel a bit as well, which is great – TNW in New York in November 2015, Wolves Summit in Poland just a month ago and we're going to Amsterdam in three weeks to enter a competition.
Because it's such a small team, the Co-founder and I work really closely together. Allison Wightman has come to the company from the corporate world, working for business like Virgin and Marks & Spencer and I've gained really valuable experience from her. I see her as my Mentor and I am happy to have the chance to work with her. Day-to-day is never the same, and in my role I focus on a range of marking activities including social media. At the moment I'm working on a blogging project to promote the top entrepreneurs in the UK and abroad, and we're also entering the Virgin Media Business #VOOM2016 competition, which will give us a chance to pitch to Richard Branson! If you'd like to find out more about this and support us, you can vote for us here!
Shape your time at Westminster with Learning Futures
Learning Futures is a University scheme and is a great way to get involved with University life and to influence changes on campus. Westminster is constantly looking at ways that they can develop and enhance their offering, so that they can give students what they are looking for. It uses Learning Futures as one of the ways to bridge the gap between staff and students, and because of this I ended up representing Westminster Business School. We would have meetings from people from the Learning Department and looked at what we could really change – we were the student voice, encouraging students to get involved and share their ideas. I was involved with Learning Futures for a while, and I found it really interesting to see the academic landscape changing.
Study abroad options
There are a range of study abroad options at the University. I did six months on the Erasmus Exchange programme, and studied at Hochschule für Technik und Wirtschaft in Berlin. Studying there was slightly different to studying here at Westminster and I chose International Economics, which for me was quite challenging because I'd never done it before. I managed though and I really enjoyed the experience – the city and the people. I was surprised that it was so international, something which I love about Westminster too. I decided to do the Exchange Programme because of my love for Germany – I've always wanted to go there because I've been studying German since year one and so thought it would be a good chance to improve. I think with International Business you should learn more and more about international markets and have a broader perspective. Germany in Europe at least has one of the strongest economies and so it was interesting for me to see what they're teaching. Education wise, they're more theoretical and it was quite a niche course.
Other ways to get involved
To be honest I've done a lot with Westminster and this is what I've really liked about the university. When I joined the university in the first week, I actually wanted to be a Student Rep. I wanted the chance to represent my class (something I've done throughout my education) and I became Student Rep for one and a half years.
 I was acting as an anchor between students and the academic staff in order to develop a better communication between them and to improve our overall performance. Being an active listener I was able to efficiently communicate their recommendations to Heads of faculties in order to nurture a valuable educational experience for both the academia and the learners. 
I have also joined various projects and competition teams including the fundraising scheme for Cancer Research and the 
UK Universities Business Challenge sponsored by IBM
. It was great to meet with this years IBM Business Challenge finalists and help coach them a little bit so they knew what to expect.
My advice: Always prioritise your studies!
A tip for anyone who is studying/working at the same time, is to always prioritise your studies. I've always tried to put my studies first. At 20 years old, it is your exams which will be evaluated first – no-one is expecting you to have lots of work experience by that point. I think that as long as you keep that in mind, these two environments (work and study) complement each other perfectly. Working for the start-up for example has really helped me to grow professionally and it helps you to adopt a good mind-set for both university and working life. This experience has helped me to focus my studies because it's helped me realise which direction I want to take.
Looking ahead
My experiences during over the last three years have changed me completely and because of this, I applied for a Master's in Entrepreneurship at UCL, which, like Westminster's new Entrepreneurship BA, looks at creating your own start up and starting something on your own. I got accepted but, with exams at the moment and other interviews lined up, my life is kind of at a cross roads, so I'm not 100% sure which path I'll end up taking. It's exciting though, and with the experiences that I've gained, although I'm inevitably a bit nervous about the future, I'm also really looking forward to it!
---
Many thanks to Diana for sharing her experiences with us – we wish her all the best for the future! If you'd like to support her in the Virgin Media Business #VOOM2016 competition, please click here! To find out more about her course, please visit the course page on our website.
Latest posts by Jeni Stokes (see all)