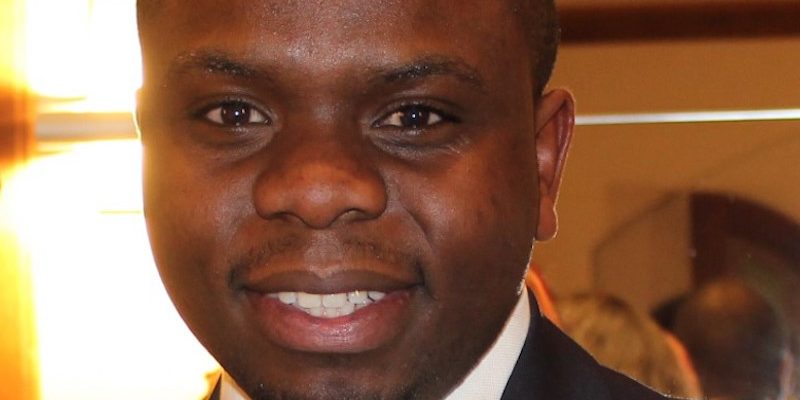 Hi there, my name's Rety Lubala Lulando and I'm Belgian, originally from the Democratic Republic of Congo. I'm a third year student at Westminster Business School, studying Business Management with International Business BA. I'm also the Vice President and International Manager of Westminster Business Consultants, which is a Junior Enterprise (JE) of JADE (European Confederate of Junior Enterprises),  supported by the University of Westminster.
We provide amazing opportunities for students to gain experience in consultancy in a very unique setting, and we support the personal and professional development of each and every member. Working with WBC has without question changed my life – it has provided me with opportunities to enhance my skills, to grow as a person, to make lifelong friends and to network with a host of business professionals. Because of this and my belief in the Junior Enterprise movement as a whole, I wanted to share my experiences and hopefully inspire you to get involved.
A day in the life of WBC's Vice President and International Manager
As Vice President and International Manager, I'm primarily responsible for WBC's international relations. WBC has 10 international partners around the globe – Germany (CCT), Italy (JEME Bocconi), the USA (Illinois Business Consulting), France (ESCadrille, Junior ISIT and Marketing Méditerranée), Morocco (JET), Brazil (IbmecJr), and Switzerland (JE Heg) – and my main role is to maintain relationships with these partners and secure projects. As all confederations and Junior Enterprises are different in different countries, it's also important that I develop opportunities for us to learn from each other.
Besides the above, I'm also responsible for the enlargement of the Junior Enterprise concept within the United Kingdom. This means that I'm actually representing JADE in the United Kingdom and supporting others to create their own JEs in their own universities. This year we are helping various junior initiatives – one in Brighton, two in London, one in Aberdeen, one in Loughborough, and we have recently established contacts in St Andrews. We're also trying very hard to initiate a JE in Tashkent, through the satellite campus of Westminster. All JEs are preferably affiliated to a university, so the main challenge is to convince the universities to support the scheme.
Winning the International Award at the JADE 2016 Conference
This year, the strategy of the Managing Director, Shaurya Pandey, was to get recognition not only from the university, but also from outside the university as well. My strategy of course had to align with this and so I started work on attaining international partners from almost all the continents around the world. One of the main aims of the strategy was to win one of the JADE awards and I'm pleased to say we got shortlisted for the Most International JE category. Three WBC Consultants worked on the application, and my colleague Gregorio Davico and I delivered the presentation at the JADE Spring Meeting 2016 in Brussels.
We played on the fact that WBC is not only international in terms of projects, but also in terms of partners and the team – we have a team of more than 56 people, representing 27 nationalities and 31 languages are spoken. In terms of project acquisition, we had more than 20 international project propositions from 10 different countries ranging from startups to SMEs and even to a governmental organisation. It was the best award to go for and we won! For me, the whole experience was just great. My aim is just to take as many members of WBC to Brussels as possible so that they can realise how wonderful the Junior Enterprise concept is.
Putting theory into practice!
WBC is a great place to use the skills you learned at university and offers an ideal opportunity to develop new skills. For example, when dealing with clients you get the opportunity to get involved in negotiation and conflict resolution. For me, the greatest thing about WBC is that it gave me an opportunity to do things I had never done before while working for a company, such as strategising for a year. As soon as I became VP, I had to sit down with Shaurya, to put a proper strategy in place for the department I'm heading, not only one that could be there for a year, but one that could be there for more than a year. On top of that I had to make sure that we recruit a team according to our strategy, and on top of that, that strategy has to be implemented but also monitored. We also use theories we learn in class – for example, the Belbin theory, just to make sure that every manager in the management team knows what role he or she has. The two – WBC and academic studies complement each other.
There's a safety net when you join a JE – you learn on the job but also get the opportunity to make mistakes, learn from them and then share the knowledge. This is something you might not find in a classroom as it can sometimes be quite risk averse.
Looking to the future
Although I would love to stay in WBC, I've applied and have been accepted for a Masters in America – to study Finance at Hult International Business school. My experience with WBC actually helped me to get two scholarships, and so it's worth noting that getting involved not only supports your employability, but also your academic career.
Get involved and start a Junior Enterprise!
What does it take to create a JE? You need a group of students who are motivated, to work while studying, a strong sustainable strategy with a clear portfolio of services ensuring a next generation and projects to create financial stability. As soon as there's a plan in place, we also make sure the students have the support of their university, and that JADE officially recognises them in order to benefit from the network of JEs around the world. From there it's just a year on year project. If you're reading this blog but studying at another university, contact me to find out how to start up your own JE; if you're a University of Westminster student, contact me to get involved and join the movement!
Working for a JE is a rewarding experience and is more of a lifestyle than a job, and you will be surrounded by people who you can call family. Together we can grow!
---
Thank you to Vice President and International Manager of WBC, Rety Lubala Lulando for this blog.
If you interested in read more about WBC, please check:
Westminster Business Consultants nominated for prestigious business award
Westminster Business Consultants: offering consultancy opportunities to Westminster students
Latest posts by Jeni Stokes (see all)