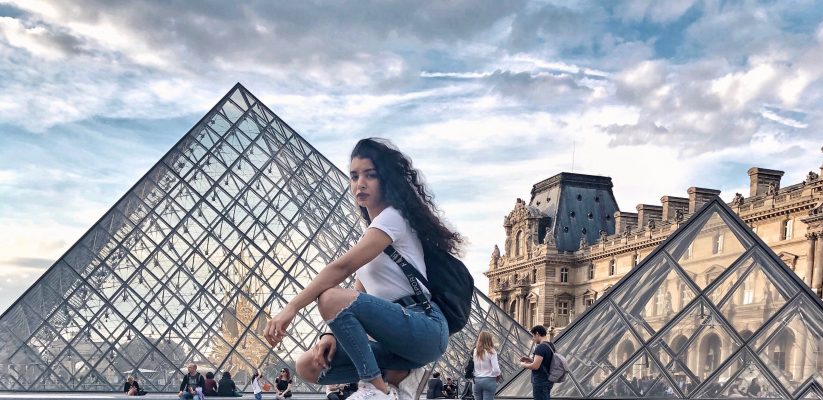 It has been almost three months since I have moved to Paris. Life has been exciting in this corner of the world. New house, new friends, new university, new streets, new colours, new smells, everything is new and different.
I came to Paris from Italy at the end of August. At the time it was very hot and, therefore, I did not consider that in few weeks the weather would change and that Paris tends to be colder than Tuscany. I mainly packed summer clothes and in September I was struggling with the Parisian cold. I wish I had packed more sweaters and jackets – I made my parents send me some winter clothes.
Another challenge that I faced in Paris was finding an accommodation because, due to the large demand, prices are very high. Additionally, landlords ask for a guarantor who is resident in France and earns twice the price of the accommodation. As you can imagine such a request is very hard to meet when you are an international student. However, I did not give up and for a week I persistently contacted private landlords, student halls, public institutions and arranged viewings over viewings. I did not want a room in a private house because I preferred living in a student residence in order to have the full student experience in Paris. On the other hand, I had to take into account my budget and the distance from my university, as I find very annoying spending more than 40 minutes on public transport every day. In the end, I found an accommodation that had all the characteristics that I wanted in a room. I currently live in a student residence outside Paris but very close to the centre as well as to my campus. My room is 16 square metres with a toilet, single bed, desk and built-in wardrobe. I share the kitchen with other students, which is a bit challenging as some students are not hygienic, yet cooking has been a great socialising moment where I practice my French and learn about different cultures through food.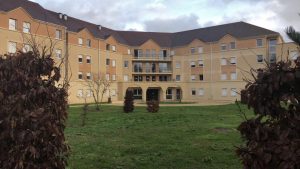 Even though Paris is a metropolis, I find its inhabitants more relaxed in comparison to Londoners. For French people free time is very important, indeed working hours here are just 35 per week and Sundays are dedicated to family and friends. In the first few weeks I was planning to do my grocery shopping on Sundays, but I always found shops closed. It was very strange to me coming from London where I could find a shop open on any day of the week and at any hour of the day. Nevertheless, when you are in a different country you have just to adapt to its rhythms and this is what I have done: now the grocery-shopping day is no longer Sunday but Saturday.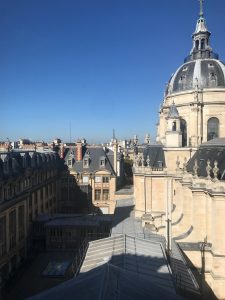 Speaking about grocery, food is an important part of French culture and especially pastry. In every corner you can find boulangeries that display delicious mille-feuille, macaron, eclair, crème brûlée, crêpe, mousse au chocolat and so on. It is very difficult to resist and do not stop by! What I particularly like about French culture is the concept of cafés. Parisian cafés are very bohemian and people sit outside sipping their glass of wine, reading, chatting or just staring at the street for hours and hours, regardless of the weather. Me and my friends have been experimenting this kind of social life but sometimes we go for the mainstream clubbing-night as well.
What I deeply dislike is French bureaucracy which is still paper-based and pointlessly complicated. In addition, rules are not explicitly stated and there is a frustrating lack of communication. Furthermore, when I had to choose modules, the registry did not provide me with detailed handbooks, so I had to base my choices on very general information. Therefore, a couple of classes were very hard for me and they did not reflect my interests. However, professors treat themes in depth, giving students a broad knowledge and during exams international students can use either monolingual or bilingual dictionaries which helps a lot as academic vocabulary is very complicated. Furthermore, all classes are in French which was challenging in the beginning but now my understanding and speaking skills have improved. I also took grammar classes that were designed for international students and thanks to those I saw a great progress in my writing skills as well.
Unfortunately, I have not made any French friends so far as French tend to be introverts and at the University students have already formed groups that are very hard to get in. However, I am going to be in Paris next semester as well and I will put more effort in socialising with French students in class and during breaks. However, I made few international friends with whom I have the chance to speak in French and I also found a job in a clothing shop where I can practice the language and extend my vocabulary.