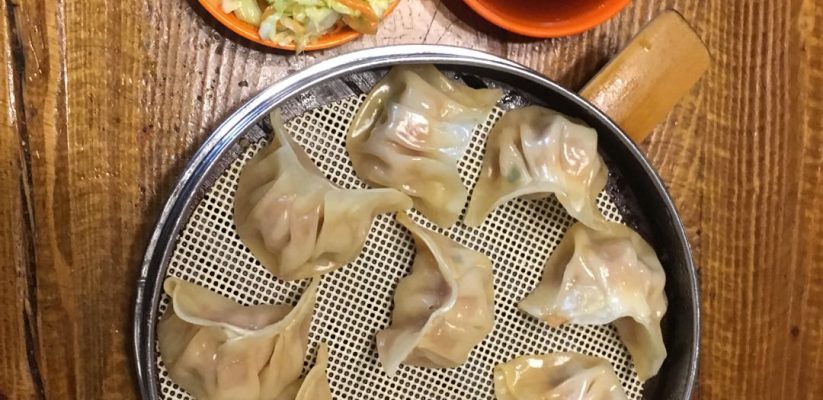 Is living in China expensive? How much is £1 in RMB and what can you buy with it? How much money do you need a week?
These are some of the questions most people usually ask me, and I noticed that almost everyone considers China to be a cheap country, which is somehow true. By saying this I mean that you can manage to live with little money compared to what you would spend in a city like London. However, it is still up to you whether you want to follow the proverb "when in Rome, do as the Romans do", since you will have to give up on some of your habits!
I've heard before people saying that you can live out of £50 a week, but you probably need more if you want to have a decent social life. Let's go more into details…
£1 is roughly 8/9 Yuan and if you're wondering what you can buy with this money, the answer is a lot of things. You can get a portion of jiaozi or baozi (Chinese dumplings and buns) to eat for breakfast, lunch or dinner; I'm in love with them, I eat them everyday and there's a really good place just outside of BFSU selling the finest jiaozi I've tried in Beijing!
A Jianbing (Chinese fried pancake like a crêpe) is 8 Yuan, a bottle of water is 3 Yuan, a gallon of water is 7/8 Yuan, a can of beer 6 Yuan, a packet of the cheapest Chinese cigarettes is 8 Yuan…
On a typical day that's a small list of things you are most likely to buy for only a quid!
Meals wise, unless you eat at the canteen of the University (as I previously said, I am not a fan at all), you need 20 to 30 Yuan for a portion of noodles or rice with meat and veggie, or keep it cheap and get yourself a portion of "fangbianmian" (pan fried instant noodles served in every BBQ place) for only 15 Yuan. Weirdly enough, I realised that eating out and eating at home have more or less the same cost. Since going for grocery shopping is exhausting for different reasons, such as the fact that the supermarket close to BFSU is not well-stocked, fruits and veggies quality is better at the small shops, and for coffee and things like that you have to go to Carrefour, maybe eating out is actually the easiest and stress-free option.
Everything sounds good so far, right? Oh well, I doubt that any of you can eat greasy Chinese food every day. As a Westerner, soon you are going to start craving burgers, pizza, pasta, a good slice of bread, a big juicy steak, cheese and whatnot. Get your credit card ready or start calling your parents because anything Western is as pricey as London ££££!
The same goes for nightlife, though depends more on your taste. Beijing is huge, yet it seems like there are two main areas where to enjoy a good night out. When the weekend approaches, you can choose whether you want to go club crawling (almost) for free in Sanlitun, the most Westernised and chaotic area of the capital, or in one of the main Hutongs, a bunch of hipster yet pricey neighbourhoods of the Old Beijing. The main difference between the two is the kind of night you are looking for. For instance, in the Hutongs there are many good restaurants, cocktail bars, craft breweries, live music bars and lots of little Beijing gems. Vibes are chilled and alternative, as the people hanging around the streets. If you're an East Londoner, you'll love it there. Nevertheless, either you go back home broke or sober!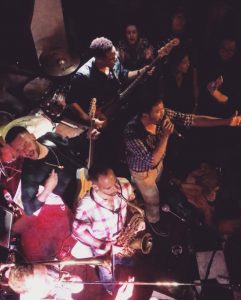 In Sanlitun, you will find a completely different scenario. This is certainly the go-to destination when in Beijing. It's full of Western restaurants and cocktail bars, plenty of clubs and it seems like the city favourite spot of the expat community. Salsa, hip hop and EDM are the beats on the street and most of the time ladies get into clubs for free and gents pay a little fee, both enjoy open bar. Not a bad deal when you're on a budget #studentlife.
Too good to be true? Indeed, if you have ever heard of fake alcohol that's exactly what you are going to get. I leave it up to you…
Overall, everything you need is around campus, so you won't be spending money on transports (a fare is rarely more expensive than 5 Yuan) and only 30 minutes away there's Wudaokou, the University area with lots of restaurants, bars and an international supermarket.
Ptsss, don't forget that Thursday is student and lady's night (free booze yup yup).
Bear in mind that you need money for you taxi ride which is roughly 20 Yuan when it's 4 of you in a car and always charge your phone before leaving as you will need it for WeChat Pay, Didi and anything else! Other than this, sometimes you may fall in a boring routine, yet people around you will make your days, so go with the flow and enjoy!