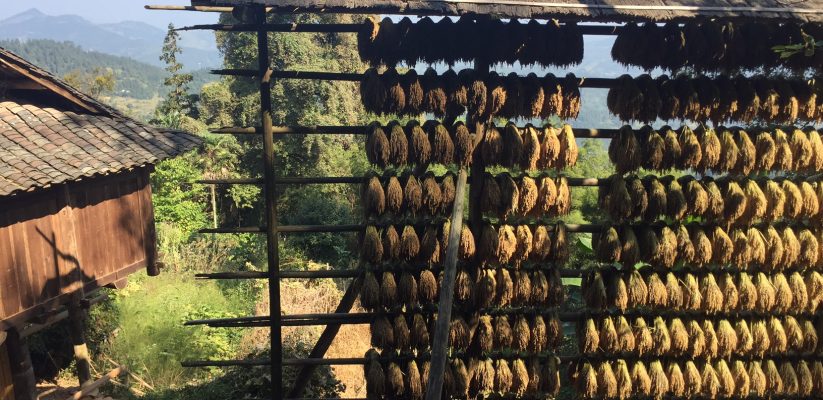 In a recent trip to China, I was invited to attend the International Forum on Small Settlements Conservation (12th – 14th October 2016) in the Qiandongnan Prefecture of the Guizhou Province. It is the poorest Province of China with almost 10% of the entire amount of traditional rural villages of the country, concentrated in the area of Miao and Dong ethnic groups.  The Grand Song of the Dong ethnic group is inscribed since 2009 in the UNESCO List of intangible cultural heritage of humanity.
The area is now also in the tentative list for becoming World Heritage site, for the presence of a stunning cultural heritage. The Forum has been organised to collect advices from international experts and UNESCO consultants on how to embark in sustainable forms of local development. The aim is to manage gradually the transition to modernity without losing the local identity protecting this unique cultural landscape of China.

The visit has been also an opportunity to visit several Universities and research centers in the Yangtze River Delta, in Suzhou and Shanghai, to explore potential partnerships between the Department of Urban Planning and Transport and the new BA Designing Cities at Westminster with Chinese counterparts. It is always astonishing to see the contrast between the shining financial district of Pudong in Shanghai and many parts of rural China, where the urban-rural divide is still predominant.

However, even China has entered a stage of development where distinctions between the urban and the rural realm are vanishing (see in this respect my book on 'Urban China's Rural Fringe', Routledge 2016). As the urban condition is spreading almost everywhere, due to improved accessibility and ICT, designing cities promotes a comprehensive approach to design for increasingly complex city-regions with their rural surroundings. For this reason, this visit will pave the way to organise joint studios and summer schools in China, both in cities and small rural villages, to explore how to deal with the complexity of areas so diverse and challenging.
In an interview to China Daily released immediately after the Conference (19th October) , I have advocated for a balance between innovation and conservation of rural villages in China, to preserve the spirit of a place and to accompany local communities towards an unavoidable path of development.


In our Course 'Designing Cities' we train students to become international professionals capable to recognise the strength of a place and to redesign creatively their future in sustainable ways.
(Reporter: Giulio Verdini, Course Leader of the BA 'Designing Cities'. Pictures © Author)