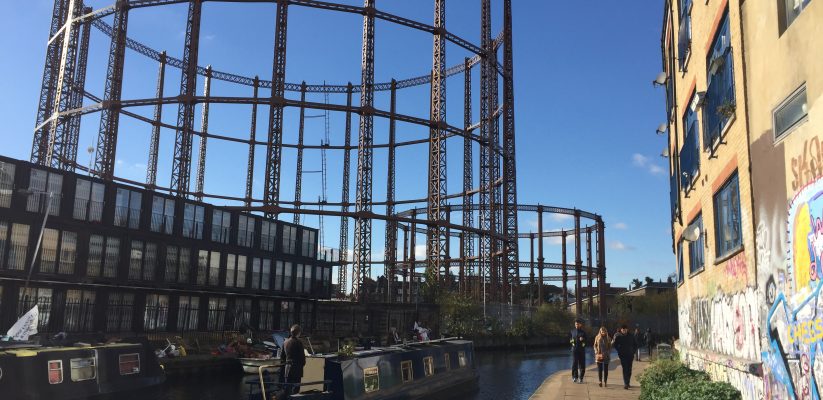 Designing Cities has been set up to respond to the great urban and environmental challenges of contemporary society. It aims to train a new generation of city experts capable to face the complexity of cities, to understand the forces that shape them and to provide innovative and creative solutions for their urgent problems. Issues such as the threads of climate change, the challenges of dealing with increasing cultural and social diversities, the discussion on the 'right to the city' for all are at the base of our studios and London is used as a unique learning environment.
The course, which started in September 2016, is also accredited by the Royal Town Planning Institute (RTPI) as meeting the requirements for the spatial planning element of initial planning education. Designing Cities is highly international in nature and extra-curricular activities are encouraged. This year we have signed an agreement with a Chinese research Institute based in Shanghai (WHITRAP) that will facilitate exchanges with China and joint international studios. We have also set up a semester-long student exchange with the Queensland University of Technology in Australia, starting in semester two, next year. Moreover, this summer four DC students joined a participatory design workshop organised in the south of Italy, together with other students from the London School of Economics, the University of Newcastle, the University of Calabria and the Mediterranean University of Reggio Calabria.
The involvement with practice is a priority for us. Full-time teaching staff have normally an experience both in academia and practice and several part-time visiting lectures from practice teach here. This year, we invited already guest lectures from London-based practices including Max Farrells, partner at Farrells, a firm of architect-planners with offices in London, Hong Kong and China and Alistair Macdonald, a director of the London-based architectural and planning practice Allies and Morrison. An event called 'Intrepid Urban Futures' was also organised in March 2017, funded by the EU COST ACTION, involving many UK and EU-based practitioners in a discussion on the future of university and the curriculum in urban studies.
Students works have been published in the student exhibition catalogue OPEN 2017 of the School of Architecture and the Built Environment.