Another year, another bonus season
Posted on: 30 January 2015
By: glinavi
No Comments »
Filed under: Law Research, Uncategorized
All opinions are those of the blog post author and do not represent Westminster Law School or the University of Westminster.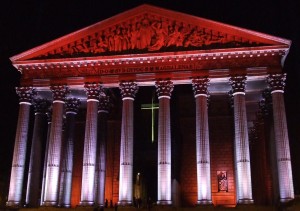 High payments, usually in the form of end-of-year bonuses, have created an unprecedented gulf between the average earnings of employees and the remuneration of top-tier executives. This is true for the financial industry and beyond it. For example, while the Chief Executive Officer (CEO) of General Motors took home roughly 66 times the earnings of his average employee in 1968, the CEO of Wal-Mart earns today 900 times as much (Judt 2010:14).  This bonus culture has been identified as a contributing factor to the 2008 financial crisis. It is said to have distorted the incentives of those working in the financial sector by rewarding short-term success without penalising failure. Ominously, it appears to have survived the economic and political turmoil of the intervening years: the bonus culture is still with us (Perry-Kessaris 2012:195).
The colossal mismatch between performance and rewards in the financial services industry is illustrated by the controversy surrounding the 2007 sale by Goldman Sachs to its clients of a product known as Abacus. This collateralised debt obligation (CDO) was allegedly built to fail so that its creator, investment firm Paulson and Co., could collect on a related insurance policy. Goldman is accused of knowing, but not disclosing to its clients, that the product had been designed to be 'shorted' in this way and was duly charged with fraud by the US Securities and Exchange Commission (SEC) in 2010. The firm settled for a $300 million fine and $250 million restitution payment to its clients (SEC 16.4.10 and 15.7.10). The following year, Goldman set aside $15.3bn for its January bonus pool, and declared itself to be exercising 'restraint' (The Guardian 19.1.2011). This 'cautious' attitude apparently persisted. Reuters reported recently (30.12.14) that Goldman toped the London banker pay league based on 2013 data. This research showed that £3.4 billion was paid out to 2,600 top bankers at 13 banks, suggesting bankers earn almost 50 times the average annual pay in Britain.
Policy makers finally decided to take some action in this area. In February 2013 in a meeting of officials from the 27 countries of the EU with MEPs and the European commission, it was agreed to cap bankers' bonuses broadly at a year's salary, with the proviso that the bonus could be doubled subject to majority shareholder approval. This of course caused significant consternation to the British delegation which (habitually) was in Brussels aiming to safeguard the interests of the City. This agreement was then approved by the EU finance minister's meeting on 5 March 2013. Only a few days earlier Swiss voters had overwhelmingly backed proposals to impose some of the world's strictest controls on executive pay, supporting plans to give shareholders a veto on compensation and ban big pay-outs for new and departing executives (Glinavos 2013:160). The British government had challenged the introduction of such caps in the Capital Requirements Directive (CRD IV) in the ECJ arguing that the EU overstepped its remit by legislating on bankers' bonuses and imposed the law in a rushed way without any assessment of its impact. The UK dropped its objection however when the Advocate General's opinion went against it (Case C-507/13).
Do recent policy trends suggest the beginning of the end to extravagant bonuses? The bonus culture is not, contrary to so much commentary on the matter, the unexpected by-product of some new, distinctive version of capitalism. A commitment to a right to wealth -no matter how extreme- is central to capitalism, and it is realised through legal concepts such as private property rights. Bonus schemes therefore are not aberrations, but an inevitable consequence of the philosophical bases of laissez-faire capitalism. If bonuses and their excesses however are part and parcel of a modern economy, should we accept arguments that extraordinary rewards must not be regulated because they are necessary to incentivise bankers to do their jobs? This could be viewed as a jurisprudential question closely linked to the hot debate on inequality, recently re-popularised by the ascension to fame of Thomas Pikkety and his book Capital in the 21st Century. Cohen had argued that in a society that fulfils Rawls's 'difference principle', the poor are only as well off as the selfishness of the rich allows them to be (Cohen 1991:320). Is this vision of society -where the super-rich refuse to improve the lot of the less fortunate unless they receive kickbacks for doing so- one that to which we aspire? Are we always to prefer to conceptualise of social relationships as bargains, rather than as relations of community? Such questions are sure to produce a lively debate as we are entering an election year, both in the UK and elsewhere in Europe (crucially Greece).
An interesting new year is ahead.
Dr. Ioannis Glinavos      i.glinavos@westminster.ac.uk