Samantha Watson and her training contract at Eversheds
Posted on: 25 April 2016
By: raymonm
No Comments »
Filed under: Uncategorized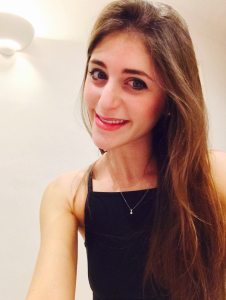 I chose to study at the University of Westminster because it offers the unique opportunity to study a law degree and the Legal Practice Course in a seamless, four-year course.
I am grateful for the friends that I have made at the University. I feel that studying in the city has given me the opportunity to meet a more diverse range of people from all different walks of life and from different parts of the world. We have shared our experiences – both the high's and the low's – and watched as each and every one of us have progressed and discovered which area of law or which career path we wish to go into. There is a real sense of community at the University and the tutors are always there to offer their support and guidance, especially now that we are approaching the final stages.
The thing that I have found the most challenging throughout my degree was drafting coursework to the standard required at undergraduate level. At the start, I struggled to focus my research on the essay title and instead, found myself including irrelevant and unnecessary points. In order to improve on this, I found it helpful to speak to my tutors to discuss my work. I also decided to make use of the legal skills textbooks available in the library, as well as signing up to any tutorial classes for Westlaw or LexisNexis. By seeking help, I was able to identify my weaknesses. I believe that University is about being self-motivated throughout the entirety of the degree and to make the mistakes at this stage so that you can learn from them in the future.
Over the past four years, I have spent a lot of time applying for various positions. Initially, I was not overly picky with where I wanted to be placed; I simply wanted to build on my C.V and gain practical experience. Although I think it is important to show consistency throughout your C.V, I feel that by keeping an open mind about the law firm in which I wanted to be placed, and the sector that I wanted to work in, I was able me to make a well-informed and reasoned decision about my chosen career path. I have gained a wealth of experience in different legal sectors; from local law firms specialising in both private and commercial law, to completing a mini-pupillage in Chambers. For me, it all culminated in my work experience at Eversheds LLP. From the moment I walked through the door, I knew that this was the law firm for me. I decided to apply for a training contract with the firm, and after an emotional and stressful 6-month process, I was delighted to hear that I had been successful in securing a place. What is even better is that, because I am currently studying my LPC, I have been asked to start my training in September 2016, rather than in 2017.
Looking back, I feel that what set me apart from other candidates was my enthusiasm towards working for the firm. I showed a real interest in the work that the firm does and an understanding of the key principles that the firm as a business, and the lawyers as individuals try to uphold. One principle in particular is that Eversheds is renowned for applying its' innovative flare when it comes to delivering its' products and services to clients around the world. Knowing this, I made sure to give examples throughout the process of when and how I have demonstrated this characteristic.